San Francisco is recognized as one of the largest and most popular cities on the planet.
The economy is very developed and the city is well-known for its amazing career and business opportunities.
Some of the best schools in the country can be found here and they offer high-quality and comprehensive programs.
Sponsored Listings
Phlebotomists annual average salary in California is $39,422 - ABOVE U.S. AVERAGE!
California Community College System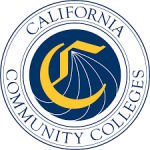 About the School
Large, popular, and with some of the best programs in the state, California Community College System has branches in the largest cities of the state.
The system gathered the most popular programs in the country and selected some of the best teachers and trainers.
The campus is amazing in terms of comfort and facilities and offers plenty of opportunities to relax.
Courses Offered
The medical programs are great and a very popular choice is the phlebotomist training.
It takes around 1 year to finish and it will offer you the opportunity to work in the public or private healthcare system.
You will learn the essentials in theory, hands-on training, and practical application.
With the right combination of theory and skills, you will become eligible to sit for the national certification examinations.
Visit School Website

Address: 21250 Stevens Creek Blvd. Cupertino, CA 95014
City College of San Francisco

About the School
The City College of San Francisco is among the most famous educational institutions to start your education and mold a new future.
The facilities and materials available at this college are very modern and they are constantly upgraded to provide the best educational and career experience.
The programs are very diverse and they offer something new to anybody.
Course Offered
The phlebotomy program is amazing in terms of career opportunities and takes under 1 year to finish.
The lectures consists of 20 hours on infection control, safety, the circulatory system, medical terminology, and patient and specimen identification and skin puncture.
Furthermore, another 20 hours on advanced theory on anatomical site selection and patient preparation, risks, and complications, post puncture care, anticoagulation theory, and quality assurance.
You will also be assigned 40 hours in a clinical setting wherein you must successfully complete 50 venipunctures, 10 skin punctures, and observation of one arterial puncture.
The certificate in Phlebotomy will provide you with the knowledge and skills necessary to meet California regulatory requirements for phlebotomy technicians.
It prepares students to take the CPT-1 examination.
The college will teach you everything needed about this field and how to find the perfect job for your needs.
Visit School Website

Address: 50 Frida Kahlo Way Cloud Hall 119 (1st Floor) San Francisco, CA 94112
---
Phlebotomy Schools by City in California
See all schools in California >