Riverside is a friendly, fun, and developed city to live in California.
The city offers a wide variety of jobs thanks to the healthy and developed local economy.
The city established an excellent educational system and you will easily find the perfect program for your dreams.
Sponsored Listings
Phlebotomists annual average salary in California is $39,422 - ABOVE U.S. AVERAGE!
Medical Allied Career Center

About the School
Medical Allied Career Center is a great learning facility that gathers some of the best medical vocational training programs in the area.
The university has a great campus that is located in a great area and it is close to many facilities.
The school is proud of its well-trained teachers and welcoming staff.
The school also offers financial aid for the students in need.
Courses Offered
The phlebotomy program is perfectly tailored for those who want to quickly start a career in the medical field.
The program is a mix of 40 hours of theory, 4 hours of laboratory/clinical practice, and 40 hours of externship.
You will learn the following:
Anatomy and physiology
Medical terminology
Infection control
Safety and best practices in healthcare
Proper protocols and procedures in the laboratory
Technical skills for proper blood/specimen collection and handling
Interpersonal skills to deal empathically and professionally with patients
After graduation, you will be ready to take on any challenge or patient.
The center will assist you with all the needed training and knowledge and quickly turn you into a respected professional.
Visit School Website

Address: 12631 East Imperial Highway Bldg D-108 Santa Fe Springs, CA 90670
HealthStaff Training Institute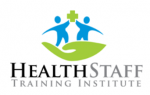 About the School
Located in one of the most beautiful areas of California, HealthStaff Training Institute is one of the best places to start your studies.
The school has excellent learning programs and it offers some of the best trainers and teachers in the whole state.
You can balance work, school, and family life with their short-term courses, which are constantly being improved to meet the trends in today's job market.
The school has a very modern campus and it also offers financial aid and professional guidance.
Courses Offered
An excellent career choice is the phlebotomist training program.
This program will teach you all the needed skills, techniques, and safety measures to help you take care of any patient and quickly enter this amazing medical field.
The program costs 2,295 USD and includes fees for registration, books, tuition, scrubs, equipment, and the National Certification Exam and State of California License.
It is a 6-week program of 100 clock hours and 4.2 credit units.
You will learn the following:
Anatomy and Medical terminology
Blood collection equipment
Identifying patients and specimens properly
Selecting and preparing for skin puncture
Safety universal precautions and infection control
Post puncture care and proper disposal of sharps and wastes
Furthermore, in advanced phlebotomy you will also learn about:
Patient preparation and anatomical site selection
Advanced infection disease control
Anticoagulation theory
Risk factors, complications, and their management
Pre-analytical services in error in specimen collection, handling, transport, and storage
Test requisition, specimen transport processing, problems, and their correction
Skills in communication and professional behavior
Quality assurance
Ethical and legal implications
You are also required to participate in a 40-to-80 -hour externship program in an approved facility.
The program is approved by the California Department of Health Services, Laboratory Field Services Division.
Upon completion of the course, you will take the National Certification Exam.
When you pass the exam, you will have your documentation submitted to the state for State Certification/License.
You will become a valued member of the healthcare team and an asset to the medical community.
Visit School Website

Address: 27645 Jefferson Avenue, Suite 116 Temecula, CA 92590
California Community College System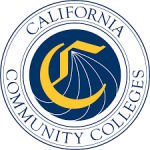 About the School
California Community College System is one of the most friendly, large, and professional learning facilities in the whole state.
The school has excellent learning programs that are focused on the needs of every single student.
The facilities here are very modern and the comfortable campus will guarantee you a great student experience.
Courses Offered
The phlebotomy training program is a great educational choice and it will quickly teach you everything you need about this field.
You will learn the essentials in theory, hands-on training, and practical application.
With the right combination of theory and skills, you will become eligible to sit for the national certification examinations.
In just a few weeks of training you will be ready to embrace a brand new career path.
Visit School Website

Address: 4901 E. Carson St. Long Beach, CA 90808
Mission Career College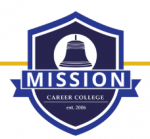 About the School
Dedicated to help every student get a new medical career, Mission Career College is a great place to study.
The school has very modern facilities and the campus is comfortable and cozy.
The teachers and staff are very friendly and they will help you with every step of your education.
The school's mission is to provide quality career training programs that are empowering to its students for them to succeed in their field.
It seeks to provide quality education, makes sure that programs are responsive to employer needs, trains students to become reliable with great customer skills, and helps in effective employment preparation and assistance.
Courses Offered
The phlebotomy training program will help you start a new career in just a few months.
The 4-week program requires 89 clock hours and 6.2 credit units.
It includes the following:
6 days or 24.5 hours of basic theory on phlebotomy
6 days or 24.5 hours of advance theory on phlebotomy
5 days or 40 hours of externship or hands-on training
National/State certification
You need to have a high school diploma or a GED equivalent to enroll.
Once you complete the course, you become eligible for the National Phlebotomy Certification examination and State of California Licensure.
The program is focused on the essential skills and theory needed to take care of any patient and work in any type of medical facility.
Visit School Website

Address: 9731 Magnolia Ave, Riverside, CA 92503
---
Phlebotomy Schools by City in California
See all schools in California >