San Bernardino is an excellent place to live, work, and study in the state of California.
The area is famous for its healthy and stable economy and for excellent job opportunities.
The educational facilities are amazing and they offer high-quality theoretical and practical programs.
Sponsored Listings
Phlebotomists annual average salary in California is $39,422 - ABOVE U.S. AVERAGE!
Medical Allied Career Center

About the School
Medical Allied Career Center is one of the largest learning facilities in the area.
The college has some of the most modern facilities in the area and it renowned for the great teachers and trainers.
The campus is very comfortable and the dorms are very cozy. The school also offers financial aid for the students in need.
Courses Offered
The phlebotomy program offers comprehensive skills training and excellent lectures.
The program is a mix of 40 hours of theory, 4 hours of laboratory/clinical practice, and 40 hours of externship.
You will learn the following:
Anatomy and physiology
Medical terminology
Infection control
Safety and best practices in healthcare
Proper protocols and procedures in the laboratory
Technical skills for proper blood/specimen collection and handling
Interpersonal skills to deal empathically and professionally with patients
In just a few short weeks of training you will be ready to take on the state certification exam and rock on a new medical career.
Visit School Website

Address: 12631 East Imperial Highway Bldg D-108 Santa Fe Springs, CA 90670
Phlebotomy Training Specialists

About the School
Located in one of the most dynamic areas California, Phlebotomy Training Specialists is famous for its excellent student facilities and the comfortable dorms.
The teachers and trainers are true experts in their field and they are all friendly and welcoming.
The programs are all student-focused and they will prepare you for an amazing future career.
Courses Offered
An excellent career choice for those who want a medical career is the phlebotomy training.
The program is set to be completed in 3 weeks for both day and night classes or in 5 weeks during weekends.
It costs 1,995 USD including class tuition, national exam fee, and insurance.
There is also a 250 USD deposit required for you to have a guaranteed seat in your class of choice.
Although previous experience is not required, you need to be 18 years or older and must have a high school diploma or its equivalent to enroll.
You will also undergo a 40-hour externship program or training in an approved facility.
The program is among the shortest in the catalog and you will also be assisted during the job hunting process.
Visit School Website

Address: 1845 Business Center Drive Suite 108 San Bernardino, CA 92408
California Community College System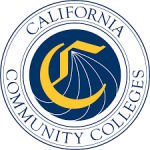 About the School
California Community College System is a great educational system that gathers the best theoretical and practical programs from all over the state.
The school has very modern facilities and you will definitely have a comfortable stay here.
The teachers and trainers are very professional and they will guide you through all the steps of your education.
Courses Offered
The phlebotomist program will grant you a dynamic job in one of the developing medical fields.
The program is focused on the most important skills and techniques and it will get you job-ready in a matter of weeks.
You will learn the essentials in theory, hands-on training, and practical application.
With the right combination of theory and skills, you will become eligible to sit for the national certification examinations.
Visit School Website

Address: 4901 E. Carson St. Long Beach, CA 90808
Wagner Training Institute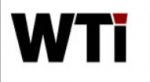 About the School
Wagner Training Institute is the perfect place to start a career in phlebotomy.
The institute has been training phlebotomists for 20 years and it will also help you achieve all your educational dreams.
The trainers are experts in the field and they will assist you during your educational process and make sure you are ready to take care of any patient.
The institute seeks to develop analytical, critical, and intellectual abilities of its students.
It also aims to foster the value of commitment to lifelong learning.
Courses Offered
An amazing career choice is phlebotomy training.
This program is very short and it will help you integrate in the medical field with no issues.
During the 80-hour course, you will learn about the following:
Venous anatomy and physiology
Evacuated collection system, syringe, butterfly, and capillary punctures
Safety Needle Act
Blood-borne pathogen control
Contemporary sterilization and infection control
Specimen handling and processing
Medical law and ethics
The program aims to prepare students for the National Phlebotomy Examination.
At the end of your studies you will also be assisted with finding the best job for your skills.
Visit School Website

Address: 1040 Nevada Street, Suite 306 Redlands, CA 92374
---
Phlebotomy Schools by City in California
See all schools in California >