Fun, vibrant, and full of life, Long Beach is an awesome place to be in California.
The city offers endless business opportunities and some of the top-paid jobs in the state.
The school system is very modern and you will easily find the perfect place to start a new career.
Sponsored Listings
Phlebotomists annual average salary in California is $39,422 - ABOVE U.S. AVERAGE!
California Community College System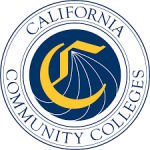 California Community College System is perhaps one of the ideal places to start your education in this state. All the colleges offer excellent programs and fun campus areas that will guarantee you memories for a lifetime. In terms of educational quality, the system invested a lot in the past years to make sure it follows all the national and international standards.
The medical programs are great and phlebotomy stands out thanks to the fact that it takes a short time to complete. In a few weeks of lectures and practical training you will be ready to embrace this new career.
Visit School Website

Address: 4901 E. Carson St. Long Beach, CA 90808
Angeles College

Fun, dynamic, and ready to help everyone embrace a new career, Angeles College is a great place to start your education. The educational board is famous for its future-oriented mentality and for the fact that it applies some of the best educational techniques. The students have full access to all the materials and facilities on campus to practice their skills and knowledge.
Short, interactive, and offering an amazing career path, phlebotomy training is a great choice for those who want a medical career. The college will also assist you upon graduation with job hunting.
Visit School Website

Address: 3440 Wilshire Blvd Ste 310 Los Angeles, CA 90010
Medical Allied Career Center

If you want to start a medical career, Medical Allied Career Center is the perfect place for you. Modern, dynamic, and with some of the most modern practice areas, this place offers everything needed for high-quality medical education. In addition, the local campus and dorms offer some of the best conditions and plenty of opportunities for fun and relaxation.
The phlebotomy training will help you quickly integrate in the medical field. The program is short and focused on the most important skills in this dynamic and developing field.
Visit School Website

Address: 12631 East Imperial Highway Bldg D-108 Santa Fe Springs, CA 90670
---
Phlebotomy Schools by City in California
See all schools in California >