Los Angeles is by far one of the most developed and famous cities on the planet.
The local economy is amazing and it offers some of the best jobs in the country.
The colleges and universities are very diverse and you will have plenty of places to choose from.
Sponsored Listings
Phlebotomists annual average salary in California is $39,422 - ABOVE U.S. AVERAGE!
American Harbor College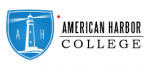 About the School
American Harbor College is one of the top educational choices specializing in phlebotomy.
Established in 1995, the school provides training in a wide variety of career opportunities.
Through Brighter Solutions, Inc operating under the DBA of AHC,  the school continues in its commitment to improve its programs and facilities.
With the help and guidance of their excellent teachers and friendly staff, you will be prepared to embrace a bright future in the soonest possible time.
Courses Offered
The phlebotomy technician training program is modern, intensive, and very comprehensive.
This program will quickly teach you all the needed skills and techniques to quickly find a job in this developing medical field.
You need to be a high school graduate or have a GED equivalent to enroll.
Their phlebotomy program has classes scheduled during the day, evening, and over the weekend.
The program costs 2,155 USD and consist of 10 classroom days, open laboratory hours, and 40 hours of an externship program.
You will learn the following:
Administering blood draws on patients
Processing blood samples
Medical terminology
Anatomy pertaining to phlebotomy
Blood sampling procedures
Laboratory safety
Effective patient communication
Infection control
After finishing the classroom portion of the program, you will complete your training in a hospital, physician's office, or patient service center.
When you finish the theory portion and complete the externship program, you will become eligible to sit for the National Certified Examination through the National Healthcare Association or the National Center for Competency Training.
Those who pass the NCE may apply for state licensure CPT1.
Visit School Website

Address: 2050 W. Chapman Ave, #108, Orange, CA 92868
California Community College System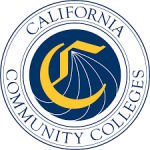 About the School
California Community College System is one of the largest educational and formation institutions in the whole country.
The system is focused on both theoretical and practical programs and it is ready to help every student a job perfect for the future.
In terms of materials and dedication, the colleges provide some of the most modern textbooks and learning facilities.
Courses Offered
The phlebotomy program will quickly prepare you for an amazing medical career in both private and public sectors.
You will learn the essentials in theory, hands-on training, and practical application.
With the right combination of theory and skills, you will become eligible to sit for the national certification examinations.
In a short time you will become a valued member of the healthcare team and excel as a phlebotomy technician.
The program will teach you all the techniques and skills needed to become a respected professional.
Visit School Website

Address: 4901 E. Carson St. Long Beach, CA 90808
Medical Allied Career Center

About the School
Medical Allied Career Center is an extraordinary place to start a career in the medical field.
The materials, facilities, and practice booth are amazing in terms of equipment and resources.
The professors, educators, and staff are some of the best in this field and they are ready to help you choose the best program for your skills and how to grow into a respected professional.
Courses Offered
The phlebotomist career is an excellent choice and the training program takes a short time to complete.
During this program you will learn the newest techniques, safety rules, and communication skills.
The program is a mix of 40 hours of theory, 4 hours of laboratory/clinical practice, and 40 hours of externship.
You will learn the following:
Anatomy and physiology
Medical terminology
Infection control
Safety and best practices in healthcare
Proper protocols and procedures in the laboratory
Technical skills for proper blood/specimen collection and handling
Interpersonal skills to deal empathically and professionally with patients
After graduation, you will be ready to take on any challenge or patient.
Visit School Website

Address: 12631 East Imperial Highway Bldg D-108 Santa Fe Springs, CA 90670
Charter College

About the School
Charter College is famous all over the country for its contemporary teaching approach and some of the best educators and teachers.
The programs are very modern and designed to help everyone discover the perfect career path for their needs.
The campus is very fun and welcoming and it will give you memories and friends for a lifetime.
Courses Offered
One of the best medical training programs at this college is their phlebotomy program.
Short, interactive, and very intensive, this program will quickly transform you into a skilled professional.
The program can be completed in 10 weeks or 3 months.
You will learn the following:
Preparing a patient for specimen collection
Using the right technique for specimen collection
Labeling, transporting, and processing specimens
Selecting the right equipment for types of  patient and specimen collection
Urinalysis, glucose, occult blood, and pregnancy testing
Quality control procedures
Compliance with safety standards regarding specimen collection and laboratory testing
The roles of the phlebotomist in a physician's office and hospital laboratory
To be able to practice as a phlebotomist, you need to be certified by the Washington Department of Health.
Visit School Website

Address: 2000 Outlet Center Dr Oxnard, CA 93036
---
Phlebotomy Schools by City in California
See all schools in California >