One way to start working in the medical field within a year is to train to become a Phlebotomist.
You can find at least one phlebotomy school in Modesto, California.
There are also quite a few more near it recommended by the California Department of Health.
Some schools may offer both phlebotomy and E.K.G. technology training together.
Both skills usually complement one another, especially when working in an emergency room.
In case you're wondering, a Phlebotomist specializes in collecting and processing blood samples.
An EKG Technician specializes in performing electrocardiograph (EKG) tests that monitor heart rhythms.
Studying for both certifications at once could make you more valuable and reduce education costs.
Sponsored Listings
Phlebotomists annual average salary in California is $39,422 - ABOVE U.S. AVERAGE!
Abrams College

Abrams College has course offerings in Modesta for people who want to train as both a Phlebotomist and an E.K.G. Technician.
You will have to find out what's still available for 2023, but they may have multiple course start dates.
This course lasts about three weeks, so it's meant to get you at least to get started.
Phlebotomy and E.K.G. Technician Certificate Program Description
The phlebotomy portion of your training will teach you proper blood specimen collection techniques.
You will also learn about equipment setup, needle safety, puncture procedures, and supply sterilization.
To prepare to become an E.K.G. Technician, you will also learn how to operate an electrocardiogram machine.
Then, you'll become skilled at interpreting the results in order to diagnose patients' heart conditions.
For both your role as a Phlebotomist and E.K.G. Tech, you will also practice patient preparation, which may include keeping them calm while waiting for testing and results.
Additionally, you will become proficient in retrieving and recording patient medical records.
Your training will also help you become comfortable with giving instructions to the patient.
This includes assistance with improving their general health.
It also involves telling them what to expect before, during, and after their tests.
Visit School Website

Address: 201 E Rumble Rd E, Modesto, CA 95350
Modesto Junior College (MJC)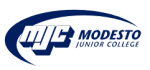 MJC offers a Medical Assistant certificate program and an associate degree of the same.
The certificate courses would most likely take you about a year or less to complete.
The associate program would take you about two years.
You will spend time in Phlebotomy training during this course work.
Medical Assistant Certificate Program Description
The Medical Assistant Certificate Program prepares students for supervised medical duties.
This includes collecting blood or other bodily fluids for laboratory testing.
It also may consist of giving out medications to patients while supervised by senior medical staff (doctor, nurse, or doctor's assistant, for example).
Medical Assistant Associate Degree Program Description
The associate degree program at MJC offers you what you'd learn in the certificate program.
In addition, it provides you with additional core knowledge in psychology, anatomy, communication, the arts, and more.
You'll have to contact an advisor at the school directly to find out what phlebotomy certifications it prepares you for.
Usually, medical assisting consists of both clerical and clinical duties.
This may include drawing blood and learning how to read people's heart rhythms after performing E.K.G. testing.
You'll learn this in the Medical Assistant training program.
Visit School Website

Address: 2201 Blue Gum Ave. Modesto, Ca 95358
Advanced College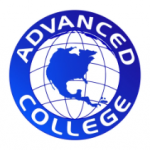 It only takes 12 minutes to drive to the Advanced College in Salida from Modesto.
This school also has campuses in South Gate and Stockton.
The Phlebotomy course takes only about three weeks.
You could also follow the Medical Assistant track, which consists of 180 hours of training.
Phlebotomy Certificate Program Description
The Advanced College certificate course for phlebotomists helps students become comfortable drawing blood for testing.
You will also learn how to take blood pressure, heart rates, and other vital signs and communicate that process to patients.
Medical Assistant Program Description
You may have to contact the school directly to find out how long the Medical Assistant program takes.
It's possible to complete this in less than a year if you participate in a full-time clinic while in school.
It covers both Phlebotomy and E.K.G. Technician duties.
It also provides the background information every medical worker needs, such as learning the basic parts of the human body and medical terminology.
You'll spend time in clinics and learning a little bit of medical management too.
Visit School Website

Address: 5258 Pirrone Ct, Salida, CA 95368
Phlebotomy Training Specialists

The Phlebotomy Training Specialists group offers the chance to learn from campuses across the nation.
One of them is in Manteca, California, which is only about 23 minutes from Modesto.
The coursework takes about three to five weeks for 5-10 classes total.
You can take day, evening, or weekend courses, depending on availability and what works for you.
Program Description
You'll train for about 40 hours in a classroom.
During this time, you will prepare to take your Phlebotomist certification exam.
Then, you will participate in a 40-hour externship after you complete your exam.
Some prerequisites do apply.
Visit School Website

Address: 1142 S. Main Street Manteca, CA 95337
---
Phlebotomy Schools by City in California
See all schools in California >