Phlebotomists are professionals that collect blood from patients to be analyzed at a lab.
Employers can include:
Doctor's offices
Hospitals
Clinics
Acute care facilities
Blood centers
Plasma donation centers
According to the Occupational Outlook Handbook, the need for phlebotomists is expected to grow 10 percent between 2021 and 2031.
The average phlebotomist's salary is $55,000 a year.
Sponsored Listings
Phlebotomists annual average salary in California is $39,422 - ABOVE U.S. AVERAGE!
Fresno City College

The Fresno City College phlebotomist program prepares students to take the Certified Phlebotomist Technician (CPT-I) state licensing exam.
The program exceeds state requirements, giving 48 hours of classroom theory and 120 hours of clinical practice.
Students are guaranteed at least 100 vein punctures and 25 skin punctures during their clinical externship.
Classroom instruction includes anatomy, lab safety, blood collection procedures, and risk factors.
Participants are required to have a high school diploma, CPR certification, and pass background checks and drug tests.
Classes are held Saturdays from 8 am to 5 pm. The cost of tuition is $3300.
Visit School Website

Address: 1101 East University Ave Fresno, CA 93741
Phlebotomy Training Specialists

Phlebotomy Training Specialists offers two 3-week courses. In the morning (9-1), evening (4:30-9:30), or a 5-week course on Saturdays from 8am to 4:30pm.
Students spend 40 hours in a classroom studying anatomy and physiology, blood collection prep and storage, patient risk issues, and universal precautions.
Upon successful completion of the state exam, students will complete a 40-hour externship (one consecutive work week).
Then the school will prepare all the paperwork and send it to the state for students to receive their license.
All applicants must have a high school diploma (or equivalent).
Tuition is $2,595 and includes the exam and insurance.
Visit School Website

Address: 770 E. Shaw Ave Suite 120 Fresno, CA 93710
CAL Regional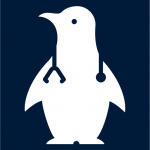 At CAL Regional students get the hands-on training needed to pass the state exam and be confident professionals in the medical field.
The $2,995 tuition includes the state exam and CPR certification.
Training includes 72 hours of class instruction and hands-on training during the externship.
Students will learn about vein puncture, skin puncture, drawing blood with a syringe, and how to use butterfly tubing.
Instruction also includes anatomy of basic systems, proper procedures, and patient empathy.
Courses are offered Monday – Friday from 8am to 5 pm, (3-week completion time), Monday- Thursday from 5:30pm to 9:30pm (5-week completion time), or Saturdays from 8am to 5 pm (12-week completion time).
The program has a 90% passing rate, which is 26% higher than average.
Visit School Website

Address: 1020 N St, Sanger, CA 93657
Clinical Training Institute (CTI)

The CTI phlebotomist program offers 96 hours of classroom training and 40 hours of practical externship.
Students will learn the anatomy and physiology of the circulatory system, how to obtain blood through a variety of collection methods, be familiar with complications and errors, equipment, and infection control.
Students will be fully prepared to take the licensing exam.
There are flexible class times, candidates must call or sign up on the website for more information.
Tuition is $2,145 and includes books.
Payment plans are available.
Visit School Website

Address: 377 West Fallbrook Ave. Suite 102 Fresno, CA 93711
Fresno Pacific University

This course can be taken online or in person.
The online course allows you to go at your own pace as long as all requirements are completed within 4 months.
Students will learn about specimen collection procedures, safety protocols, the use of supplies and equipment, patient care, anatomy, and legal issues.
Upon completion of the courses, students must do a 40-hour rotation at a participating facility.
The facilities will require a criminal background check, drug screening, and proof of vaccinations.
The full cost of the program is $3,650.
Payment plans are available and start as low as $255 a month.
Visit School Website

Address: 1717 S Chestnut Ave, Fresno, CA 93702
---
Phlebotomy Schools by City in California
See all schools in California >