West Palm Beach is an amazing place to be in Florida thanks to its dynamic and friendly atmosphere.
The city and area have an amazing economy that constantly provide excellent jobs and positions.
The school system is top-quality and diverse and you will quickly find the perfect place to start your education.
Sponsored Listings
Phlebotomists annual average salary in Florida is $33,528 - ABOVE U.S. AVERAGE!
Capscare Healthcare Education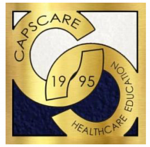 Ever since 1995, Capscare Healthcare Education helped hundreds of students become respected medical professional. The institution is focused on the most popular and requested vocational programs in the medical field. The programs are delivered by some of the best active or retired professionals that have lost of experience and tips to share.
The phlebotomy program takes just 14 weeks to finish and the tuition is 1100 USD and includes the textbooks needed for your studies. The program includes both theory and practice that will give you all the needed characteristics to start an amazing career.
Visit School Website

Address: 1776 LAKE WORTH RD. SUITE 101 LAKE WORTH FL 33460
QM Career Institute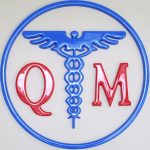 QM Career Institute is an extraordinary place to polish your skills and start a flourishing career in the medical field. The school has an extraordinary vision and mission that will help you develop into an amazing professional. The trainers are among the best-rated in the whole state and they will assist you with everything needed during your studies.
The phlebotomist program takes 165 clock hours and it includes all the needed training and lectures to be able to pass the state certification exam and choose any entry-level job in this amazing medical field.
Visit School Website

Address: 4645 Gun Club Rd Ste 23 West Palm Beach, FL 33415
CMEs Training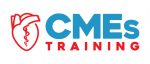 At CMEs Training you will be able to develop the career of your dreams in a very short time. The institution is focused on the most requested and popular medical training programs and it selected some of the best trainers to help you develop an amazing skills set and career. All the programs are carefully designed with the help of the best trainers and educational experts.
During the phlebotomy training program you will learn everything about this field, safety rules, equipment and patient communication. The whole program is just a few weeks long and it will help you pass the state exam and enter this amazing field.
Visit School Website

Address: 11369 Okeechobee Blvd, #300 Royal Palm Beach, Royal Palm Beach, FL 33411
Hollywood Career Institute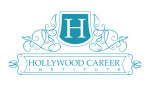 Hollywood Career Institute is an amazing choice in terms of education and integration. The institute offers its students the chance to study in English or Spanish, depending on their choice and needs. In addition, the institute will also provide the best materials, facilities, and everything needed to enjoy your studies and reach your full potential.
The phlebotomy training program will give you all the needed training and techniques to easily pass the state certification exam and be an amazing professional desired by any private or public healthcare institution.
Visit School Website

Address: 1617 S 21st Avenue, Hollywood, FL 33020
---
Phlebotomy Schools by City in Florida
See all schools in Florida >