Jacksonville is a friendly and dynamic city located in the heart of Florida.
The economy of the area is great and it offers some of the best business opportunities.
The schools, colleges, and universities in Jacksonville have something to offer to anybody.
Sponsored Listings
Phlebotomists annual average salary in Florida is $33,528 - ABOVE U.S. AVERAGE!
Flagler Technical Institute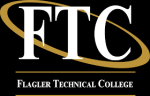 About the School
Flagler Technical Institute is an excellent educational choice if you want to start a technical career.
The programs are selected and designed with the best experts in technical education and they are focused on the needs and career dreams of each student.
The campus and leisure areas are great and you will leave this place with great memories.
Courses Offered
If you are looking for a short medical program, phlebotomy training is the perfect choice for you.
The program requires 165 clock hours in which you will learn the following:
Capillary or venipuncture on adults, children and neonates
Maintaining the integrity of the specimen in relation to the test to be performed
Promoting the comfort and well-being of the patient while performing blood collecting duties
Emergency procedures including CPR (Heartsaver)
Centrifuging specimens and preparing aliquots of samples according to the designated protocol
Upon completion of the course, you will have the eligibility to take the exam offered by the National Health Career Association.
In a few weeks of lectures and training, you will be ready to embrace a new and exciting career.
Visit School Website

Address: 3535 Old Kings Road North Palm Coast, FL 32137
City College
About the School
Located in the heart of Florida, City College offers everything a student may desire from a modern curriculum to fun campus activities.
At this college, you will discover all the needed materials and resources to develop new skills and polish your knowledge for a new career path.
The college can also assist you in selecting the best program and financial plan for you.
Courses Offered
The phlebotomy program will get you career-ready in a matter of a few months.
The training is designed to prepare students in a short amount of time for intravenous blood withdrawal.
You will learn the following:
Venipuncture procedures
Proper labeling of specimens to send to laboratories for analysis
Quality assurance
Safety precautions and infection control
Their classroom instruction is supported by clinical laboratory simulation and an externship.
The trainers and educators will help you achieve all your educational and career needs and prepare you for entry-level jobs.
Visit School Website

Address: 7001 N.W. 4th Blvd. Gainesville, FL 32607
Florida State College

About the School
Fun, dynamic, and very competitive in terms of educational programs and facilities, Florida State College is one of the best places to start a new career in Florida.
Florida State College at Jacksonville offers an equitable, high quality, success-driven learning experience for its students.
The college aims to support intellectual growth for life-long learning, advance the economic mobility of its students and transform the communities it serves.
The curriculum each year and the study materials are carefully selected to provide you the best experience and an amazing education.
Courses Offered
An excellent medical training program is phlebotomy training.
The program is designed to train individuals in  the latest information, procedures, skills, standards and equipment for safe, effective blood collection.
It costs 1,458 USD and requires 170 clock hours to complete.
You will learn the following:
Human anatomy & physiology
Infection control
Legal issues in healthcare
Phlebotomy fundamental essentials
Phlebotomy procedures
Phlebotomy equipment & supplies
You must complete the Basic Healthcare Worker and Phlebotomist courses in order to receive an FSCJ Continuing Workforce Education certificate of completion.
Upon completion of the course, you will be eligible to sit for the National Healthcare Association Certified Phlebotomy Technician Exam.
Visit School Website

Address: 3939 Roosevelt Boulevard Jacksonville, FL 32205
Florida Gateway College

About the School
With incredible experience and expertise, Florida Gateway College is an excellent place to start a new career path.
The college was founded in 1947 and ever since it trained countless theoretical and technical professionals.
The college trainers and teachers are very professional and dedicated and they will assist you with everything needed.
Courses Offered
The phlebotomy training program will guarantee you amazing training and theoretical lectures.
There is a lecture portion of 90 clock hours in which you will learn the following:
Interpersonal and communication skills
Legal and ethical responsibilities
Wellness and illness concepts
Safety and security procedures
Response in emergency situations
Infection control procedures
Computer literacy skills, employability skills, and blood borne disease precautions including AIDS
In the program's 150-clock hour clinical training portion, you will learn the following:
Techniques of withdrawing venous blood, maintaining sterility, and storage techniques
During the short educational period, you will learn everything needed to draw blood from any type of patient in any medical institution.
Visit School Website

Address: 149 SE College Place Lake City, Florida 32025
---
Phlebotomy Schools by City in Florida
See all schools in Florida >