Sarasota is an extraordinary place to live, work, and study in Florida.
The economy and job market are great and you have lots of new opportunities each month.
The educational institutions are amazing and they offer excellent programs and classes.
Sponsored Listings
Phlebotomists annual average salary in Florida is $33,528 - ABOVE U.S. AVERAGE!
Manatee Technical Institute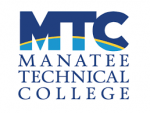 Manatee Technical Institute is an excellent place to start a new career path. The institute gathers the best technical programs in the whole state and it will help you polish the needed skills to get a new job. The materials and facilities are new and modern and they will greatly contribute to your whole educational experience.
The phlebotomy program is excellent in terms of skills and knowledge and it takes around 1.5 months to complete. The program includes 165 clock hours that will teach you everything needed to succeed in this field.
Visit School Website

Address: 6305 State Rd 70 East Bradenton, FL 34203
Charlotte Technical Center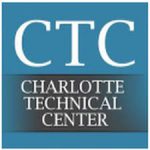 At Charlotte Technical Center you will discover some of the most useful and contemporary programs in the whole area. The center is famous for the new practice booth and for the amazing partnerships that can grant the best apprenticeship programs. The students that graduated here quickly integrated into the work field and got amazing jobs.
An excellent career choice is the phlebotomist program. In just a few weeks you will be ready to start a new career in the private or public sector with the new skills and knowledge acquired during this program.
Visit School Website

Address: 18150 Murdock Circle Port Charlotte, FL 33948
---
Phlebotomy Schools by City in Florida
See all schools in Florida >