The U.S. Bureau of Labor Statistics estimates that employment in the field of phlebotomy will increase by 10% by 2031.
More than 21,000 phlebotomy jobs are estimated to open yearly by the end of the decade, due to a number of medical professionals changing careers or retiring.
Phlebotomists are needed in most places that offer medical services, which ensures that graduates of phlebotomy courses have a high chance of finding employment throughout the country.
The average salary for a phlebotomist in Florida is $35000 per year, and the state provides multiple schools that can help you get a degree in this field.
Let's look at some phlebotomy schools in Kissimmee, Florida, what they teach, how much they cost, and how they can help students start off their careers after graduation.
Sponsored Listings
Phlebotomists annual average salary in Florida is $33,528 - ABOVE U.S. AVERAGE!
American Vocational Academy

About the School
American Vocational Academy offers specialized training and classes for aspiring nursing assistants, patient care technicians, medical assistants, and phleobotomists.
The school provides classes on weekdays and weekends, as well as during the day or at night, allowing students to fit their studies around their life and still finish with a degree at the end of the day.
Phlebotomy
Within the phlebotomy training, students will learn how to collect samples of blood and specimen through venipuncture, how to test urine without tainting the specimen, how to label and classify samples, as well as the art of carefully working with and preserving samples.
After the training is finished, students can take the exam to become a Phlebotomy Technician and, once passed, start the journey in their new career as phlebotomists.
The training costs $1100, with a down payment of $700.
The school offers various financing options to meet the needs of students.
Visit School Website

Address: 928 E Osceola Pkwy, Kissimmee FL, 34744
Florida International College

About the School
Founded in 2007, Florida International College offers courses and training in multiple industries.
Students can earn a degree or diploma in Nursing and Practical Nursing, Phlebotomy, English as a Second Language, and Equine Management, International Hospitality and Tourism Management, Health Service Administration, and Exercise and Sport Science.
The school offers flexibility in class schedules and provides priority enrollment for veterans.
To transfer to Florida International College, you must be 18 or older and have a high school diploma or have passed the GED exam.
Some programs, such as FIC RN, however, require additional steps to be taken.
Phlebotomy
Within this program, students are taught how to collect samples from patients through vein and capillary punctures.
Students will learn the proper ways to collect, process, and transport samples, as well as how to address patients and the legal implications of the job.
The school's phlebotomy program is divided into 105 hours of classroom training, and 70 hours of training in the laboratory, with the overall program consisting of 175 hours.
Upon completing the classroom and lab training, students can take the examinations for the Certified Phlebotomy Technician certificate.
Visit School Website

Address: 806 Emmett St., Kissimmee FL 34741
Osceola Technical College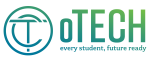 About the School
The college offers courses in various technical programs and emergency services.
High school students (juniors and seniors) can enroll in classes through dual enrollment.
Through dual enrollment, high school students can take classes in the field they'd like to pursue in the future, and use those credits toward their graduation.
For financial assistance, the college offers the option for financial aid for eligible students who are enrolled or are in the process of enrolling in one of the college's training programs.
The school offers a variety of options for which students can apply on the website.
Phlebotomy
The course takes 165 hours to complete and costs $1350.
The course is divided into 90 hours of Basic Healthcare Worker, and 75 hours of Phlebotomy.
The classes are from Monday to Friday, for five hours on Wednesday, and six hours every other weekday.
Upon finalizing the course, students will take the examinations for the National Certification for Registered Phlebotomy Technician and start searching for jobs as phlebotomists.
Visit School Website

Address: 501 Simpson Rd., Kissimmee, FL 34744
---
Phlebotomy Schools by City in Florida
See all schools in Florida >