Orlando is a very dynamic and vibrant city to live in Florida.
The city offers amazing job opportunities thanks to its developed economy and business sector.
The schools and educational institutions are excellent and they offer you the best programs in the state.
Sponsored Listings
Phlebotomists annual average salary in Florida is $33,528 - ABOVE U.S. AVERAGE!
Winter Park Tech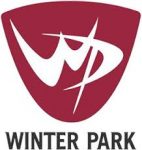 Fun, modern, and with some of the best programs in the whole state of Florida, Winter Park Tech is an excellent educational and career choice. The college provides a wide range of technical programs and offers excellent equipment, facilities, and contemporary textbooks. In terms of accommodation and campus, this institution is among the most modern and comfortable.
A very good career choice is the phlebotomist program and it will open some of the best career opportunities in the area. In a matter of a few weeks you will be ready to take care of any patient and tackle any challenge.
Visit School Website

Address: 901 Webster Ave Winter Park, FL 32789
Technical Education Center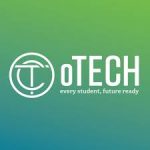 The Technical Education Center provides extraordinary career opportunities for all the students that are interested in a technological career. The center provides very modern and useful practice materials and practice areas that will help you polish all your skills and knowledge. The trainers and staff will carefully guide you on the way to success and your best performance.
The medical programs are great and the phlebotomy training will open you some of the best career opportunities in this field. During the few weeks of training you will gain all the skills and techniques to start a new and successful career.
Visit School Website

Address: 501 Simpson Rd Kissimmee, FL 34744
Eastern Florida State College

Fun, large, and with some of the most high-quality programs in the whole state, Eastern Florida State College offers extraordinary accommodation and learning facilities for its students. In terms of educators, the college selected and trained excellent teachers that will help you achieve your best potential in terms of skills and knowledge.
A very interesting and high-quality vocational program is phlebotomy training. This short program takes just a few weeks and it will fully prepare you for a high-paid and dynamic medical career.
Visit School Website

Address: 1519 Clearlake Rd Cocoa, FL 32922
Seminole State College of Florida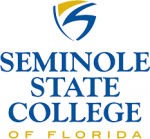 Looking for a dynamic and professional place to start your education and pursue a new career journey? Seminole State College of Florida is one of the top choices on the East Coast and it provides special tuition prices for Florida residents. The local campus is very comfortable and it provides excellent learning materials and fun leisure activities.
The technical catalog is excellent and one of the best choices listed is the phlebotomist training program which takes just a few weeks to finish. At the end of this short program you will be ready for entry-level positions.
Visit School Website

Address: 100 Weldon Blvd Sanford, FL 32773
Lake Technical College

Famous all over the state for its amazing technical programs and practice areas, Lake Technical College is by far one of the best options for technical enthusiasts. This college offers one of the best study materials and facilities and a very contemporary and future-oriented curriculum. The college can also assist you with financial assistance and guidance.
The phlebotomist program will provide you with all the needed skills and knowledge to become a professional in a matter of weeks. The trainers will help you learn the best techniques and have the needed skills to get an amazing career.
Visit School Website

Address: 2001 Kurt Street Eustis, FL 32726
---
Phlebotomy Schools by City in Florida
See all schools in Florida >