Tampa is a hot, fun, and dynamic place to work and live in Florida.
The city offers amazing job opportunities thanks to its developing economy and industry sector.
High-quality educational institutions can be easily found in the city and they offer something for everyone.
Sponsored Listings
Phlebotomists annual average salary in Florida is $33,528 - ABOVE U.S. AVERAGE!
Northwest Phlebotomy School

About the School
Northwest Phlebotomy School represents the place where opportunities start.
The college comprised the best technical and vocational programs into an amazing curriculum that offers something for every student.
The school's instructors are knowledgeable and experienced healthcare professionals and are eager to help you along every step of the way
Their most important goal is to get you certified and prepared to enter the workforce.
The programs are focused on the most needed skills and knowledge needed in the industries, guaranteeing you the best job opportunities.
Courses Offered
Phlebotomy training is an excellent choice if you want to quickly start a new career.
The two or three-day course costs 675 USD and blend lectures and lab work to provide students with a solid knowledge base on various venipuncture techniques.
Their curriculum is approved by the National Registry of Allied Health Professionals.
You will learn the following:
Anatomy and Physiology
Phlebotomy techniques, equipment, and considerations for patient demographics
Preventing needlestick injuries and preventing the transmission of blood-borne pathogens
There is a one-on-one examination to conclude the class.
The medical field needs new professionals in the field and you will quickly need everything needed to become a professional.
Visit School Website

Address: 5329 Avion Park Drive Hampton Inn and Suites Tampa Florida 33607
Concorde
About the School
Concorde is an excellent place to start a fresh new career.
This center offers some of the best programs in the whole state that are constantly needed in the industries.
The teachers and trainers are respected professionals in each of the delivered fields. The educational facilities and materials are excellent and they will help you upgrade your career in a short time.
Courses Offered
The phlebotomy program is excellent in terms of skills and lectures.
The 8-week program is delivered on campus twice a week on Mondays and Wednesdays  from 9 am to 1 pm.
The 3-credit healthcare concepts requires 64 clock hours and the 2.5-credit phlebotomy procedures portion requires 24 clock hours of theory and 40 hours of laboratory training.
You will learn the following:
Apply tourniquet to arm, locate vein, swab area with disinfectant, and insert needle into vein to draw blood into collection tube
Draw blood from patients or donors
Conduct interviews, take vital signs and test blood samples to screen donors at a blood bank
Analyze information and make appropriate recommendations
There is a minimum requirement of 30 completed venipunctures and 10 capillary punctures during laboratory training to successfully complete the course.
Once you graduate from the program, you are eligible to sit in for and pass the national certification exams given through the American Medical Certification Association and the National Healthcareer Association.
In a very short time, you will be confident and trained to pass the certification exam and enter this intense medical field.
Visit School Website

Address: 4202 W. Spruce Tampa, Florida 33607
Erwin Technical College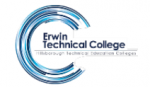 About the School
Erwin Technical College focuses on the needs of both students and industries and combines these two into the ultimate curriculum.
The technical college provides quality, productive team members for the workforce and for the community.
It aims to empower students to take ownership of their education, educate students to be highly-trained, productive members of society, and provide an environment for the achievement of higher education, focusing on technology, job preparation and personal growth
Courses Offered
The phlebotomy program is one of the most popular in the catalog and takes a very short time.
The 2-month course requires 165 clock hours from Mondays to Thursdays at 5:00 pm to 9:00 pm.
This course will teach and give you hands-on training to individuals who wants to enter the field of phlebotomy.
You will get the latest information about blood collection techniques, skills, and equipment for safe, effective specimen collection.
Once you complete the course, you will have the chance to earn the following:
Healthcare Provider CPR certification
First Aid training
Also, you will be able to take the National Health Association Phlebotomy Certification exam.
Moreover, you will be skilled in the following:
Identification of Domestic Violence,
Infection Control
Nutrition
Blood Borne Pathogens
Legal Aspects of Phlebotomy and Employability Skills
The program will teach you all the needed theory, anatomy, communication skills, and techniques to get a great job.
Visit School Website

Address: 2010 E. Hillsborough Avenue Tampa, FL 33610
Pasco-Hernando State College

About the School
Pasco-Hernando State College offers all the needed materials and facilities to start an extraordinary career.
The college offers programs in multiple languages and takes care of the needs and wishes of all its students.
The programs are carefully designed to comprise the most useful and relevant knowledge and skills for an amazing career.
Courses Offered
The phlebotomy program takes 16 weeks to finish and the tuition fee for Florida residents is around 484 USD, while estimated out-of-state tuition fee costs 1938 USD.
The program's phlebotomy theory takes 45 clock hours, while there is a required 60 cl0ck hours each of  laboratory training and clinical experience.
During the 16 weeks of training, you will have engaging lectures and valuable skill practice.
Visit School Website

Address: 10230 Ridge Road New Port Richey, FL 34654
EMS Phlebotomy and Clinical Training Inc.

About the School
EMS Phlebotomy and Clinical Training Inc. offers its phlebotomy program, which is suitable for everyone who wants to start a new career in the healthcare industry.
Its owner and director has always been committed to turning vision into reality, which is to help a lot of people.
The training school is great in terms of materials, facilities, and educators and it will help you discover your true call.
Courses Offered
The 8-week phlebotomy training program is scheduled during the day from Mondays to Thursdays at 9:00 am to 2:15 pm and in the evening from 5:00 pm to 10:00 pm.
Students are required to meet the objectives of the curriculum such as:
Define phlebotomy and identify health professionals who perform phlebotomy procedures.

Identify the importance of phlebotomy procedures to the overall care of the patient.

List professional competencies for the phlebotomist's role in delivering, collecting, and/or transporting specimens to and from the laboratory, and key elements of a performance assessment.
Th entire course is set at 7 clock hours and it includes the needed skills, theory, and techniques to proudly enter this amazing career.
Visit School Website

Address: 7404 North 56th Street, Suite 710 Tampa, Florida 33617
---
Phlebotomy Schools by City in Florida
See all schools in Florida >