Tampa is a hot, fun, and dynamic place to work and live in Florida.
The city offers amazing job opportunities thanks to its developing economy and industry sector.
High-quality educational institutions can be easily found in the city and they offer something for everyone.
Sponsored Listings
Phlebotomists annual average salary in Florida is $33,528 - ABOVE U.S. AVERAGE!
Pinellas Technical College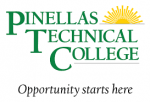 Pinellas Technical college represents the place where opportunities start. The college comprised the best technical and vocational programs into an amazing curriculum that offers something for every student. The programs are focused on the most needed skills and knowledge needed in the industries, guaranteeing you the best job opportunities.
Phlebotomy training is an excellent choice if you want to quickly start a new career. The medical field needs new professionals in the field and you will quickly need everything needed to become a professional.
Visit School Website

Address: 6100 154th Ave N Clearwater, FL 33760
ATA Career Education

ATA Career Education is an excellent place to start a fresh new career. This center offers some of the best programs in the whole state that are constantly needed in the industries. The teachers and trainers are respected professionals in each of the delivered fields. The educational facilities and materials are excellent and they will help you upgrade your career in a short time.
The phlebotomy program is excellent in terms of skills and lectures and it can be done full-time or part-time. In a very short time, you will be confident and trained to pass the certification exam and enter this intense medical field.
Visit School Website

Address: 7351 Spring Hill Drive Spring Hill, FL 34606
Traviss Career Center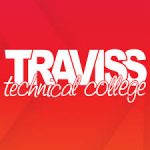 Traviss Career Center is part of a very large educational system that offers some of the best degree and certificate programs in the whole state. The center is focused on the needs of both students and industries and combines these two into the ultimate curriculum. The campus will offer you the perfect leisure activities and memories for a lifetime.
The phlebotomy program is one of the most popular in the medical catalog and takes a very short time. The program will teach you all the needed theory, anatomy, communication skills, and techniques to get a great job.
Visit School Website

Address: 3225 Winter Lake Rd Lakeland, FL 33803
Pasco-Hernando State College

Pasco-Hernando State College offers all the needed materials and facilities to start an extraordinary career. The college offers programs in multiple languages and takes care of the needs and wishes of all its students. The programs are carefully designed to comprise the most useful and relevant knowledge and skills for an amazing career.
The phlebotomy program takes 16 weeks to finish and the tuition fee for Florida residents is around 500 USD. During the 16 weeks of training, you will have engaging lectures and valuable skill practice.
Visit School Website

Address: 10230 Ridge Road New Port Richey, FL 34654
Manatee Technical Institute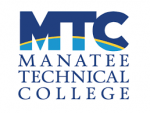 Manatee Technical Institute offers a very wide range of technical and vocational programs suitable for everyone who wants to start a new career. The institute is great in terms of materials, facilities, and educators and it will help you discover your true call. The students can also receive financial guidance and assistance in specific situations.
In just 165 contact hours you will be ready to start a new career as a phlebotomist. The tuition fee is 1400 USD and it includes the needed skills, theory, and techniques to proudly enter this amazing career.
Visit School Website

Address: 6305 State Rd 70 East Bradenton, FL 34203
---
Phlebotomy Schools by City in Florida
See all schools in Florida >