San Antonio is widely considered one of the most modern and dynamic cities in Texas.
The city has a healthy and developed economy that constantly offers new jobs and opportunities.
The local educational system is excellent and you will easily find the best program for your career dreams.
Sponsored Listings
Phlebotomists annual average salary in Texas is $34,656 - ABOVE U.S. AVERAGE!
Central Texas Allied Health Institute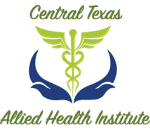 Central Texas Allied Health Institute is rated as one of the best places in the state to start a medical career. All the programs are provided by active professionals in the medical fields and they are focused on the real-life needs of the future professionals. The materials and resources are very modern and you will have full access to the best practice areas.
The phlebotomy training program takes just 4 weeks to finish and it includes 70 clock hours. During this short period, you will learn everything about collecting, preserving, and processing blood samples.
Visit School Website

Address: 2101 E St Elmo Rd Austin, TX 78744
Quest College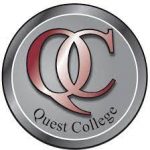 Quest College is found in the heart of the education district and it offers some of the best classes and programs in the whole area. The programs have something to offer to both theory and practical enthusiasts and they are carefully designed to take at least as time as possible to finish. In addition, the college can assist you with financial planning and guidance.
The phlebotomy program is a great choice if you want to quickly start a medical career. This program takes just a few weeks to finish and it offers all the skills and knowledge to succeed in this dynamic medical field.
Visit School Website

Address: 5430 Fredericksburg Road, Suite 310, San Antonio, TX 78229
---
Phlebotomy Schools by City in Texas
See all schools in Texas >