San Antonio is widely considered one of the most modern and dynamic cities in Texas.
The city has a healthy and developed economy that constantly offers new jobs and opportunities.
The local educational system is excellent and you will easily find the best program for your career dreams.
Sponsored Listings
Phlebotomists annual average salary in Texas is $34,656 - ABOVE U.S. AVERAGE!
Central Texas Allied Health Institute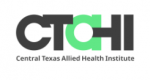 About the School
Central Texas Allied Health Institute is rated as one of the best places in the state to start a medical career.
All the programs are provided by active professionals in the medical fields and they are focused on the real-life needs of the future professionals.
The materials and resources are very modern and you will have full access to the best practice areas.
Courses Offered
The phlebotomy training program takes just 4 weeks to finish and it includes 70 clock hours.
You will be taught methods for the collection of the specimen and preparation, including patient identification, site selection, and pre-testing requirements.
Once completed, you will earn a certificate of Phlebotomy.
The course will prepare you to sit for the National Health Careers Association Certified Phlebotomy Technician Examination.
Tuition fee for the phlebotomy program is 2,100 USD including textbooks and uniforms.
Visit School Website

Address: 1400 Tillery Street Austin, TX 78721
Alamo Colleges District

About the School
The Alamo Colleges District is a collective of five colleges in the Greater San Antonio area preparing students for the workforce and building futures.
The programs have something to offer to both theory and practical enthusiasts and they are carefully designed to take at least as time as possible to finish.
The Alamo Way defines the top three priorities of the Alamo Colleges: student success, principle-centered leadership, and performance excellence.
Courses Offered
The phlebotomy program is a great choice if you want to quickly start a medical career.
This program prepares students for the Certified Phlebotomy Technician.
You will develop skills in performing of a variety of blood collection methods using proper techniques and standard precautions.
You will learn the following:
Vacuum collection devices, syringes, capillary skin puncture, butterfly needles and blood culture, and specimen collection on adults, children, and infants
Infection prevention, patient identification, specimen labeling, quality assurance, specimen handling, processing, accessioning, professionalism, ethics, and medical terminology
Earning your CPT credential will assist you  with fulfilling employer requirements, provide access to better career opportunities, maximize earning potential, and enhance knowledge and skills.
This program takes just a few weeks to finish and it offers all the skills and knowledge to succeed in this dynamic medical field.
Visit School Website

Address: 2222 N. Alamo St. San Antonio, Texas 78215
Weatherford College

About the School
Weatherford College embraces a culture of excellence, fostering the success of all of its students and enriching the communities it serves through innovative, affordable, and accessible learning and cultural opportunities.
As a publicly supported, comprehensive community college, the college primarily serves the needs of the citizens of its service area through teaching, public service, and learning and cultural experiences.
The college embraces continuous improvement through systematic and regular planning, execution, assessment, and improvement.
Courses Offered
The phlebotomy program at Weatherford College is one of only two accredited phlebotomy programs in the State of Texas.
You will be certified to work after only one semester in which students are on-boarded to contracted clinical sites and prepared for the phlebotomy registry exam.
The program is nationally accredited through the National Accrediting Agency for Clinical Laboratory Sciences.
The tuition fee for the course including other expenses is 3,461 USD.
Visit School Website

Address: 225 College Park Drive Weatherford, TX 76086
---
Phlebotomy Schools by City in Texas
See all schools in Texas >