Hot, dynamic, and with lots of opportunities, Dallas is an amazing city located in the heart of Texas.
The economy and business sectors are very developed and they constantly offer amazing jobs.
In terms of education, the city is famous for having some of the best colleges in the state.
Sponsored Listings
Phlebotomists annual average salary in Texas is $34,656 - ABOVE U.S. AVERAGE!
Weatherford College

About the School
Founded in 1869, Weatherford College is one of the most famous and experienced places to start a career in Texas.
Weatherford College embraces a culture of excellence, fostering the success of all of its students and enriching the communities it serves through innovative, affordable, and accessible learning and cultural opportunities.
As a publicly supported, comprehensive community college, the College primarily serves the needs of the citizens of its service area through teaching, public service, and learning and cultural experiences.
The college offers a very diverse program portfolio that offers the perfect educational opportunities to every student.
The teachers are highly-trained and they will be by your side during your whole educational process.
Courses Offered
The phlebotomy program is one of only two accredited phlebotomy programs in the State of Texas and it will teach you how to work in any medical institution.
Phlebotomists collect blood, process samples, and perform point-of-care and waived laboratory testing while looking cool in a lab coat.
You will work in a hospital, outpatient collection center, blood or plasma donation center, physician's office, or research lab.
In just a few weeks of study and training, you will be ready to embrace an amazing new career path.
Visit School Website

Address: 225 College Park Drive Weatherford, TX 76086
Dallas College

About the School
Dallas College originally operated as a district of seven independently accredited colleges.
In 2020, those colleges united under a single name in order to offer students a more streamlined, more convenient experience.
Dallas College works to ensure that Dallas County is vibrant, growing and economically viable for future generations.
Its students benefit from partnerships with local business leaders, school districts and four-year universities, and it has over 20 years of experience in online education.
In addition, it provides economic benefits to business, taxpayers and the community.
Courses Offered
The field of phlebotomy has greatly expanded in the past several years, and the role of this integral member of the health care team has recently been brought into much sharper focus.
Dallas College's classes provide you with skills and knowledge in both the technical and procedural aspects of basic phlebotomy, including collection of blood specimens and venipuncture.
In addition, the clinical phase allows you to gain hands-on experience in local facilities.
Students who successfully complete Phlebotomy Essentials and the Phlebotomy Clinical are eligible to take the American Society for Clinical Pathology certification, demonstrating their ability to carry out their responsibilities in this critical profession.
Tuition fee for the phlebotomy program costs 1,650 USD.
Visit School Website

Address: 1601 Botham Jean Blvd., Dallas, TX 75215
Dallas Career Institute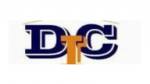 About the School
Dallas Career Institute offers affordable healthcare courses and programs from medical assistant, pharmacy technician, patient care technician to medication aide.
If you are a healthcare enthusiast and looking to explore a medical or healthcare career, Dallas Career Institute is one of the major schools you should consider.
Courses Offered
Dallas Career Institute's phlebotomy program teaches the student the standard clinical medical laboratory procedures as well as laboratory studies and instructions covering topics like specimen collection, urinalysis, basic office bacteriology, hematology, and chemistry.
The program will include all aspects of medical laboratory safety, standard precautional measures, and quality control.
They will learn to perform functions like venipuncture and capillary punctures.
And above all, students will be equipped with the knowledge to handle various safety and clinical equipment.
The duration of the training is 6 weeks for a total of 90 clock hours.
Total cost for the basic training is $900 including a uniform and a book.
You need to be at least 18 years old and have a high school diploma or a GED equivalent to enroll.
Visit School Website

Address: 9441 LBJ Freeway suite 300 Dallas TX 75243
---
Phlebotomy Schools by City in Texas
See all schools in Texas >