Houston is the bustling and dynamic capital city of Texas and an amazing place to be.
The local economy is considered as one of the best in the country and it offers high-paid jobs.
The schools and colleges are amazing and they offer programs and classes suitable for everyone.
Sponsored Listings
Phlebotomists annual average salary in Texas is $34,656 - ABOVE U.S. AVERAGE!
Houston Community College

About the School
Houston Community College's service area is Houston Independent School District, Katy, Spring Branch, Alief Independent School Districts, Stafford Municipal District, and the Fort Bend portion of Missouri City.
The community college is an open-admission, public institution of higher education offering a high-quality, affordable education for academic advancement, workforce training, career development, and lifelong learning to prepare individuals in our diverse communities for life and work in a global and technological society.
It aims to equitably deliver relevant, high-quality education and training, ensuring success for all students, the community, economy, and beyond.
Courses Offered
A very wise and interesting career choice is the phlebotomy program.
Phlebotomists are people trained to draw blood from a patient for clinical or medical testing, transfusions, donations, or research.
This course provides skill development in the performance of a variety of blood collection methods on adults, children, and infants using proper techniques and standard precautions.
Emphasis is on patient identification, infection control and specimen handling.
Topics include professionalism, ethics, medical terminology and basic anatomy and physiology relating to blood analysis.
Students are trained to perform a variety of blood collection methods, with an emphasis on safety, quality assurance, patient identification and specimen handling.
Following the lecture/student lab class, students will be placed in a clinical setting to further develop the skill of venipuncture on actual patients.
The phlebotomy technician certificate is designed to prepare students to take a national certification exam.
Visit School Website

Address: 6815 Rustic Street, Houston, TX 77087
Oquirrh Mountain Phlebotomy School LLC

About the School
What makes Oquirrh Mountain Phlebotomy School's classes stand out is a clear vision to offer a good value education that is more personal, relevant, and focused.
The school is also passionately committed to improving what we do every day, and are open to fresh ideas and new ways of doing things.
Get your phlebotomy, IV or EKG license through its national phlebotomy certification accredited service, so you can meet the employers requirement and start enjoying your job that gives you purpose and meaning in a career.
Courses Offered
At OMPS's Houston TX, phlebotomy training  program you will attend a hands-on phlebotomy training course of a total of 15 hours in class followed by a short homework assignment given to the student in class by the instructor.
This course meets national level phlebotomy certification status with the National Phlebotomy Certification Testing.
This course will teach you all of the skills for the field of phlebotomy.
The school's instructors will guide you as you learn a variety of types of venipuncture, safety standards, basic anatomy and physiology, and other factors involved in this career.
Visit School Website

Address: 3648 Cypress Creek Parkway. Suite 201 Houston, TX 77068
Smithwood Medical Institute, LLC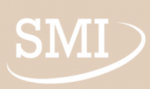 About the School
At Smithwood, they know that access to education is the first step in achieving the career of your dreams.
From nurse aide state certification to phlebotomy national certification, its courses prepare you for the exams that will pave the way for your career.
Whether you're looking to break into the healthcare field or you're continuing your education, Smithwood Medical Institute offers the resources and support you need for success.
Courses Offered
The Smithwood phlebotomy training program is designed to prepare students with both theoretical and hands-on training for a successful career as a phlebotomist.
This curriculum will include instruction in a variety of collection techniques, including vacuum collection devices, syringes, and capillary/skin-puncture methods.
The program covers 135 hours of applied experience, the performance of a minimum of 30 successful unaided venipuncture collections, and the performance of a minimum of 10 successful unaided capillary collections.
A graduate of this training program will be qualified to obtain an entry-level position as a phlebotomist in places such as hospitals, clinics, independent medical laboratories, and doctor's offices.
Visit School Website

Address: 7100 Regency Square Blvd., Suite #210 Houston, TX 77036
---
Phlebotomy Schools by City in Texas
See all schools in Texas >