Fort Worth is widely recognized as one of the largest and most developed cities in Texas.
The city offers an amazing economy and business sector along with top-paid jobs.
The educational system is excellent and you will easily find the best place to start a new career.
Sponsored Listings
Phlebotomists annual average salary in Texas is $34,656 - ABOVE U.S. AVERAGE!
Weatherford College
About the School
Founded in 1869, Weatherford College is one of the most famous and experienced places to start a career in Texas.
Weatherford College embraces a culture of excellence, fostering the success of all of its students and enriching the communities it serves through innovative, affordable, and accessible learning and cultural opportunities.
As a publicly supported, comprehensive community college, the College primarily serves the needs of the citizens of its service area through teaching, public service, and learning and cultural experiences.
The college offers a very diverse program portfolio that offers the perfect educational opportunities to every student.
The teachers are highly-trained and they will be by your side during your whole educational process.
Courses Offered
The phlebotomy program is one of only two accredited phlebotomy programs in the State of Texas and it will teach you how to work in any medical institution.
Phlebotomists collect blood, process samples, and perform point-of-care and waived laboratory testing while looking cool in a lab coat.
You will work in a hospital, outpatient collection center, blood or plasma donation center, physician's office, or research lab.
In just a few weeks of study and training, you will be ready to embrace an amazing new career path.
Visit School Website

Address: 225 College Park Drive Weatherford, TX 76086
North Central Texas College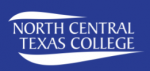 About the School
Northwest Central Texas College was officially established May 20, 1924, making it the oldest continuously operating two-year college in Texas today.
NCTC strives to lead the way for improved student engagement and achievement, instructional excellence, and institutional and policy redesign across the campus district and the local community.
The College District is accountable to its students, colleagues, and the community and holds the values of quality education, diversity, innovation, caring, and excellence to be fundamental.
Courses Offered
Learn venipuncture and capillary puncture in NCTC's phlebotomy program that teaches the basics of phlebotomy.
You will develop skills in blood collections, processing methods specific to blood blanking, determining donor eligibility, and safely collecting specimens.
The phlebotomy program is taught by a Medical Laboratory Clinician with over a decade of experience.
The course consists of 60 hours of lecture and 120 hours of externship with a 100 stick minimum required.
Visit School Website

Address: 1525 West California St. Gainesville, TX 76240
Tarrant County College

About the School
Tarrant County College District provides affordable and open access to quality teaching and learning.
The College is a recognized leader for academic excellence, economic impact, civic responsibility, and personal enrichment by functioning as one college, being student-ready, and serving the community.
A commitment to institutional effectiveness through an ongoing process of self-examination, self-improvement and an unending pursuit of excellence guides its programs and services.
Courses Offered
The 168-hour phlebotomy program at Tarrant Community College provides you with skills and knowledge in technical and procedural aspects of basic phlebotomy, including collection of blood specimens and venipuncture.
The clinical phase allows you to gain hands-on experience in area clinical facilities.
This program prepares you for an occupational license.
You must have a negative drug test and no disqualification from the criminal background check in order to be registered in phlebotomy clinical.
You need to be at least 18 years old and have a high school diploma or GED certificate to enroll.
Visit School Website

Address: 300 Trinity Campus Circle Fort Worth, Texas 76102
---
Phlebotomy Schools by City in Texas
See all schools in Texas >