Fort Worth is widely recognized as one of the largest and most developed cities in Texas.
The city offers an amazing economy and business sector along with top-paid jobs.
The educational system is excellent and you will easily find the best place to start a new career.
Sponsored Listings
Phlebotomists annual average salary in Texas is $34,656 - ABOVE U.S. AVERAGE!
Weatherford College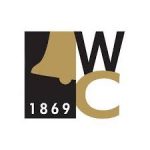 Founded in 1869, Weatherford College is one of the most famous and experienced places to start a career in Texas. The college offers a very diverse program portfolio that offers the perfect educational opportunities to every student. The teachers are highly-trained and they will be by your side during your whole educational process.
The phlebotomy program is very intensive and diverse and it will teach you how to work in any medical institution. In just a few weeks of study and training, you will be ready to embrace an amazing new career path.
Visit School Website

Address: 225 College Park Drive Weatherford, TX 76086
---
Phlebotomy Schools by City in Texas
See all schools in Texas >