Arlington is a fun, dynamic, and developed place to be in the Lone Star state.
The economy of this city is great and you will easily find the perfect job for you.
The educational facilities are excellent and they have excellent programs suitable for everyone.
Sponsored Listings
Phlebotomists annual average salary in Texas is $34,656 - ABOVE U.S. AVERAGE!
Weatherford College

About the School
Weatherford College first started its work to help everyone get an amazing career in 1869 and ever since it trained and educated countless professionals.
The College embraces a culture of excellence, fostering the success of all of its students and enriching the communities it serves through innovative, affordable, and accessible learning and cultural opportunities.
Weatherford College requires professional development of all full-time employees and encourages research to seek out, develop, and implement methods to improve student learning.
The College embraces continuous improvement through systematic and regular planning, execution, assessment, and improvement.
It is located in a beautiful building and the local campus will offer you everything needed to have a pleasant and successful study period and to make memories for a lifetime.
Courses Offered
The phlebotomy training program is an amazing choice given that it will teach you everything you need about this field.
Phlebotomists collect blood, process samples, and perform point-of-care and waived laboratory testing while looking cool in a lab coat.
You will work in a hospital, outpatient collection center, blood or plasma donation center, physician's office, or research lab.
Upon successful course completion, students are awarded a lifetime Phlebotomy Certificate.
In the last half of clinical, students are eligible to sit for the American Society of Clinical Pathology Registry, or another national phlebotomy licensure examination such as the AMT, NHA, or NCCT.
During your studies, you will acquire all the needed skills and knowledge to proudly enter this medical field.
Visit School Website

Address: 225 College Park Drive Weatherford, TX 76086
CCI Training Center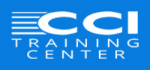 About the School
For over three decades, CCI Training Center has offered adult education students accelerated career training, providing them with the skills, knowledge, and confidence needed to build a career in Healthcare, Business & Accounting, or Information Technology.
Programs are led by expert instructors and include workshops with personalized instruction to prepare you for professional work settings.
The unique learning atmosphere at CCI Training Center allows students the opportunity to move conveniently from the training phase seamlessly into new professional roles after the completion of their chosen curriculum.
From instructors to support staff, everyone at CCI Training Center is dedicated to the ultimate success of the students.
Courses Offered
Becoming a Certified Phlebotomy Technician is the perfect complement to your medical assisting or pharmacy training, or you can choose to pursue a standalone phlebotomy career as a lead phlebotomist, phlebotomy specialist, registered phlebotomist, or a medical laboratory technician.
You will also receive hands-on training that provides the skills to become a phlebotomy technician in a blood bank, diagnostic center, hospital, or any other medical setting.
You will learn the following:
How to safely draw blood from patients and donors
Evaluating how well patients can withstand procedures
How to properly explain blood-drawing procedures and answer common questions
Testing blood glucose levels and other points of care testing
Preparing specimens, such as blood and urine, for testing
Verifying the identity of patients or donors
Maintenance of medical equipment including needles, test tubes, and blood vials
Common lab and safety procedures and how to follow them
As well as hands-on practical training, your instructors at CCI will also give you a solid grounding in the theoretical knowledge needed to pass your CPT exam.
Visit School Website

Address: 770 E. Road ToSix Flags; # 140 Arlington, TX 76011
Tarrant County College

About the School
Tarrant County College was established by a countywide election on July 31, 1965, as Tarrant County Junior College, the name change coming in 1999.
The College provides affordable and open access to quality teaching and learning.
It aims to be a recognized leader for academic excellence, economic impact, civic responsibility, and personal enrichment by functioning as one college, being student-ready, and serving the community.
It is committed to institutional effectiveness through an ongoing process of self-examination, self-improvement and an unending pursuit of excellence guides its programs and services.
Courses Offered
The 168-certificate hour course provides you with skills and knowledge in technical and procedural aspects of basic phlebotomy, including collection of blood specimens and venipuncture.
The clinical phase allows you to gain hands-on experience in area clinical facilities.
This program prepares you for an occupational license.
You must have a negative drug test and no disqualification from the criminal background check in order to be registered in Phlebotomy Clinical.
You need to be at least 18 years old and have a high school diploma or its equivalent to enroll.
Visit School Website

Address: 245 East Belknap Fort Worth, TX 76102
---
Phlebotomy Schools by City in Texas
See all schools in Texas >