Austin is one of the most modern and developed places in the whole state of Texas.
The city has a very strong economy that constantly offers excellent jobs and opportunities.
The educational facilities are great and you will quickly find the perfect place to start a new career path.
Sponsored Listings
Phlebotomists annual average salary in Texas is $34,656 - ABOVE U.S. AVERAGE!
Goodwill Central Texas

About the School
For six decades, Goodwill Central Texas has relentlessly focused on a single goal, which is transforming generations by empowering people through education, career training, and work.
Goodwill Central Texas believes that education and work are the only true pathways out of poverty, and strive to provide opportunities for people in the community who face obstacles to sustainable employment: people who have disabilities, people lacking education, people with criminal backgrounds, people facing homelessness and youth lacking opportunity.
Goodwill Central Texas is distinguished through its fully inclusive culture.
It maintains a positive and open work environment.
Goodwill empowers more than 13,000 people each year, helping them fulfill their potential, improve the lives of their families, and contribute to the growth of the community.
Courses Offered
The programs are focused on the most relevant and important skills and techniques to give you the best chances to start a new career.
The phlebotomy course prepares students to take the National Healthy Careers Association Certified Phlebotomy Technician Examination.
The role of the phlebotomy assistant in the laboratory will be fully discussed, and equipment typically used in a laboratory will be introduced along with the proper usage and maintenance of the equipment, including working with a microscope.
Students will have the opportunity to develop competencies in patient preparation prior to the collection of the specimen including patient identification, site selection and pre-testing requirements.
Patient safety will be discussed relative to laboratory procedures and special collection techniques.
The lab component will encompass proper collection techniques and slide preparation for microscopic examination
At the end of the phlebotomy program, you will be ready to get any entry-level position in this amazing field.
Visit School Website

Address: 1015 Norwood Park Blvd Austin, TX 78753
Central Texas Nurse Network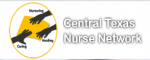 About the School
In existence since 2004, Central Texas Nurse Network, Inc is a state approved Nurse Aide Training Program with an average yearly enrollment of 350 students.
Central Texas Nurse Network, Inc strives to train, nurtures care givers dedicated to the physical, emotional, spiritual, and psychosocial wellbeing of those they will serve.
Courses Offered
The phlebotomy courses prepare students for phlebotomy technician careers in laboratory settings such as hospitals, clinics, and blood banks.
Student will learn terminology used in anatomy associated to blood collection.
Students will be able to understand and adhere to proper protocols and procedures used in the laboratory environment such as proper site preparation and collection of capillary and venous specimen for transport to the laboratory to ensure stability of the sample, logging specimens into the laboratory, and processing of laboratory specimens.
Students will learn the theory and principle of laboratory tests and perform the test in the student laboratory including manual hematocrits, urinalysis dipstick, fecal occult blood, erythrocyte sedimentation rate, and pregnancy testing.
You will demonstrate skills development in the performance of a variety of blood collection methods using proper techniques and standard precautions which includes vacuum collection devices, syringes, capillary skin puncture, butterfly needles, blood culture and specimen collection on adults, children and infants.
You must perform a minimum of 100 venipunctures and 10 successful skin puncture.
Visit School Website

Address: 313 E Rundberg #208 Austin, TX 78753
Austin Community College District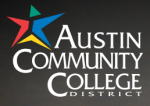 About the School
The Austin Community College District promotes student success and community development by providing affordable access, through traditional and distance learning modes, to higher education and workforce training, including appropriate applied baccalaureate degrees, in its service area.
It is committed to enhanced learning success for all students.
The College seeks to establish institutional effectiveness measures designed to assess its success in providing efficiently administered programs and services that create an institution that is a good place to work, learn, and otherwise experience the higher-education process.
It aims to be recognized as the preferred gateway to higher education and training, and as the catalyst for social equity, economic development, and personal enrichment.
Courses Offered
The phlebotomy program at Austin Community College is a special admissions program with limited availability.
The one-semester certificate prepares students to work in hospitals, clinics, or labs.
You'll explore methods and practices to collect blood and other specimens.
You will also learn the principles of lab testing.
You will be prepared to collect and transport blood for testing, transfusions, and research.
As a phlebotomist you can find careers in nearly every health care environment including hospitals, clinics, donation centers, and clinical trial labs.
Students can also stack this certificate into a health science program such as nursing or medical laboratory technology.
Visit School Website

Address: 6101 Highland Campus Drive Austin, Texas 78752
---
Phlebotomy Schools by City in Texas
See all schools in Texas >