Austin is one of the most modern and developed places in the whole state of Texas.
The city has a very strong economy that constantly offers excellent jobs and opportunities.
The educational facilities are great and you will quickly find the perfect place to start a new career path.
Sponsored Listings
Phlebotomists annual average salary in Texas is $34,656 - ABOVE U.S. AVERAGE!
Central Texas Allied Health Institute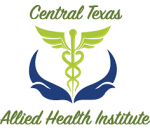 Central Texas Allied Health Institute is the ultimate place to start a career in the medical field. The institute is focused on the major medical programs in accordance with the needs of the medical industry and the job market. The programs are focused on the most relevant and important skills and techniques to give you the best chances to start a new career.
The phlebotomy program is very short and it can be done in just 70 credit hours. At the end of this short learning period, you will be ready to get any entry-level position in this amazing field.
Visit School Website

Address: 2101 E St Elmo Rd Austin, TX 78744
---
Phlebotomy Schools by City in Texas
See all schools in Texas >