Toledo is among the most exciting and dynamic places to be in Ohio.
The city provides an amazing economy and some of the top-paid jobs in the state.
The educational facilities are amazing and you will easily find the perfect place to start a new career path.
Sponsored Listings
Phlebotomists annual average salary in Ohio is $34,460 - ABOVE U.S. AVERAGE!
Mercy College of Ohio

About the School
Mercy College is a Catholic institution that educates students in the tradition of the Religious Sisters of Mercy and the Sisters of Charity of Montreal (Grey Nuns), and is an affiliate of Bon Secours Mercy Health, one of the nation's largest and most respected healthcare systems.
The faculty and staff of the College seek to inspire students to a commitment of lifelong learning and social responsibility in the spirit of the Mercy heritage and values.
Mercy College is committed to providing students with a high-quality education that prepares them for their careers.
Students in clinical programs graduate as proficient, knowledgeable, and culturally competent professionals.
Graduates of nonclinical programs are knowledgeable in the administrative functions of healthcare and are prepared to provide high-quality service in a caring manner.
Courses Offered
The certificate program in phlebotomy is a comprehensive program and provides students with 55 contact hours of didactic and laboratory education and 100 hours of clinical externship.
This comprehensive 8-week program includes classroom and laboratory instruction as well as clinical experience.
The phlebotomy non-credit certificate program offers content pertaining to routine venipuncture and dermal techniques, non-blood collection procedures, proper specimen handling; safety and infection control, venipuncture equipment, complications, medical ethics, confidentiality, and effective communication.
Students will also learn about the function of a full-service laboratory.
A 100-hour clinical rotation follows the successful completion of the 5-week didactic/laboratory course.
During the clinical component, students will successfully complete over 100 venipunctures, 5 capillary punctures, and receive a satisfactory evaluation from the clinical preceptor.
Students must complete lecture, lab, and clinical requirements in order to be awarded a certificate of program completion.
Visit School Website

Address: 2221 Madison Avenue Toledo, Ohio 43604
Athena Career Academy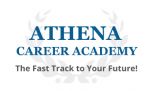 About the School
If you are planning to start your studies in a modern and developed institution, Athena Career Academy is the perfect place for you.
It has developed a comprehensive curriculum designed to prepare students for a satisfying career in today's economic environment.
It strives to create a nurturing training environment that meets the needs of its student base.
The academy believes that learning is enhanced in a positive relationship that develops between the student and instructor.
The instruction includes teaching in the best practices of adult learning and career placement as well as incorporates teachings in dignity, cultural diversity, and customer service.
All the programs are carefully designed to give you the best chances to start a new career.
Courses Offered
The phlebotomy training program is an excellent choice given that this industry is developing each year.
Athena Career Academy's Phlebotomy program is approximately 180 hours of study and is taught over a period of approximately 12 to 18 weeks.
The program includes 120 hours of classroom and 60 hours of lab participation.
Students can choose to complete the optional 120 hour externship.
Upon successful completion of this course, students will receive a certificate of completion and will be eligible to take the National Certification Exam to become a phlebotomist.
Courses include the fundamentals of phlebotomy, anatomy and physiology, health and public safety and medical terminology.
The program can be completed in just a few weeks of skill training and interesting lectures.
Visit School Website

Address: 5203 Airport Highway Toledo, Ohio 43615
Penta Career Center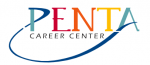 About the School
Penta Career Center is an extraordinary place to start a new career thanks to the fact that it offers some of the best programs and classes in the state.
The college managed to create a very modern curriculum that can help everyone start a brand new career.
The professors and educators are very modern and highly-trained and they will assist you with everything needed.
Courses Offered
A very interesting and exciting program is the phlebotomy training program that costs 1,200 USD and which takes just a few weeks to finish.
The program provides students with a working knowledge of collecting blood while emphasizing patient safety, quality assurance, and universal and standard precautions.
You need to complete 30 successful venipunctures and 10 successful capillary sticks to sit in for and pass the certification exam through the National Healthcareer Association to become a Certified Phlebotomy Technician.
You need to be at least 18 years old and have a high school diploma or its equivalent to enroll.
In terms of career expectations, you will be fully-trained to proudly enter this amazing field.
Visit School Website

Address: 9301 Buck Rd. Perrysburg, OH 43551
---
Phlebotomy Schools by City in Ohio
See all schools in Ohio >