Dayton is among the largest and most dynamic cities in the whole state of Ohio.
This city's economy and business sectors are great and produce some of the top-paid jobs in the state.
The educational system is great and you will easily find the perfect place to start a new career path.
Sponsored Listings
Phlebotomists annual average salary in Ohio is $34,460 - ABOVE U.S. AVERAGE!
Sinclair Community College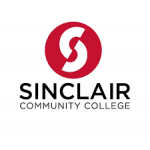 About the School
Sinclair Community College is one of the largest educational institutions in the state and it offers a very wide range of programs and classes that are suitable for any student.
The community college offers more than 300 degree and certificate programs, including specialized and technical areas of study that are in high demand in the Dayton region.
With one of the lowest tuition rates in Ohio, Sinclair is committed to providing quality education and consistently ranks among the top community colleges in America.
The educational board is contemporary and focused on the real-life and job needs of each program and thanks to that, the college has an amazing curriculum and program portfolio.
Courses Offered
The phlebotomy training program is an excellent choice that will help you quickly get an amazing career.
This certificate is intended to provide entry-level competency to students seeking employment in the area of phlebotomy in health care settings.
This certificate is also intended to provide expanded competencies and proficiencies to practicing health care professionals and students enrolled in health science programs.
The students will be required to complete 105 hours of unpaid practicum during clinical phlebotomy practice.
Students who complete this course will receive a certificate of completion.
Completers will be able to obtain positions as phlebotomists in hospital laboratories, outpatient clinics and private medical laboratories.
The few weeks of classes and labs will help you get the skills and labs to pass the state certification exam and get the job of your dreams.
Visit School Website

Address: 444 W. Third St. Dayton, OH 45402
Warren County Career Center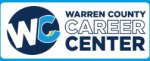 About the School
Warren County Community College offers the students some of the best programs and classes in the whole area and it's dedicated in helping each student become the ultimate professional.
The curriculum includes both theoretical and practical programs that are suitable for everyone and that will help everyone get the job of their dreams.
WCCC is the valued partner of choice within the educational and economic systems of its communities, by providing quality academic and career technical education.
It paves the way for a future of opportunities unique to each of its learners.
Courses Offered
The phlebotomy training program costs 1,965 USD, a 75 USD application fee,  and it offers the most modern skills and techniques.
This course will provide the phlebotomy student with a working knowledge of collecting blood while emphasizing patient safety, quality assurance, universal and standard precautions.
Lab time involving actual venipunctures is embedded in each class.
In addition to the coursework, students must complete an 80-hour unpaid externship.
The externship is scheduled after all coursework is completed.
Students will earn their Certified Phlebotomy Technician certificate from the National Healthcareer Association.
The educators are active professionals that have lots of tips and tricks to share.
Visit School Website

Address: 3525 North State Route 48 Lebanon, OH 45036
Southern State Community College
About the School
Southern State Community College is a fun and modern place to start your education and train for an amazing future.
Southern State is committed to its mission to provide accessible, affordable and high quality education to people in southern Ohio.
The college is rated as one of the best in the state thanks to its high job inclusion rate and for the fact that it has a very modern curriculum.
The materials, resources, and textbooks are constantly upgraded to offer you some of the best job opportunities.
Courses Offered
The phlebotomy program is an excellent career choice that takes just a few weeks to complete.
The program is designed to be completed in two semesters when taken on a full-time basis.
Graduates are eligible to earn the Phlebotomy Technician credential through the American Society of Clinical Pathology credentialing exam and the Registered Phlebotomy Technician credential through American Medical Technologists credentialing exam.
Completion of the Phlebotomy Technician Certificate is stackable with the Medical Assistant Technology Certificate toward the Associate of Applied Science in Medical Assisting Degree Program.
The enrollment criteria are very student-friendly and at the end of the program, you will be assisted in finding the ultimate job for your skills.
Visit School Website

Address: 100 Hobart Dr Hillsboro, OH 45133
Ohio Medical Career Center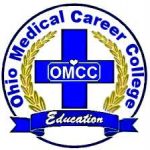 About the School
Ohio Medical Career Center is a modern, friendly, and very dedicated educational facility located in the heart of the city.
The college has one of the most diverse program portfolios in the state and it has something to offer to anybody interested in starting a medical career.
The educators and teachers are very professional and dedicated and they will help you with every step of your education and development.
Courses Offered
The few weeks of phlebotomy training will offer you all the skills, theory, techniques, and safety regulations to start a new and amazing career.
The phlebotomy technician program will present an in-depth study of topics such as anatomy and physiology of the cardiovascular system, the coagulation process, ABGs, infectious disease and biohazards, universal precaution and infection control, equipment and additives, ethical practices, and interpersonal communication.
Students will also learn to perform various techniques and methods like butterfly venipuncture, capillary puncture, vacutainer, and taking blood culture.
Upon successful completion of the training program, graduates will receive a certificate and be eligible to take the National Certification Examination offered by National Healthcareer Association.
Students who successfully pass the credentialing exam will receive a national license recognized by all fifty states in the nation.
The center is also going to assist you in finding the best job for your skills.
Visit School Website

Address: 1133 S. Edwin C Moses Blvd Dayton, OH 45417
Edison State Community College

About the School
Edison State Community College is an excellent educational facility and it will quickly become your home thanks to its amazing campus atmosphere and comfortable dorms.
The programs available at this center are focused on the current needs and trends of the job market and industries, guaranteeing you the best chances to get a new career path.
Courses Offered
The phlebotomy short-term technical certificate is for students wishing to pursue a career working with patients in a health care setting.
The phlebotomy training program takes just 13.5 credit hours to complete and it will provide you the most relevant and modern skills to guarantee you the best quality for your tuition fee.
Phlebotomists are trained to collect blood and other biological samples using a variety of equipment and techniques and work directly with patients to obtain samples for analysis.
Students will gain other valuable skills necessary for success in the field, including computer usage, medical terminology and laboratory procedures.
Students in this program should possess good communication skills, patience, teamwork, attention to detail and the manual dexterity required to perform the essential duties of this delicate job.
Students will demonstrate and perfect these competencies during an internship experience, which caps off this certificate-granting program.
Visit School Website

Address: 1973 Edison Dr Piqua, OH 45356
---
Phlebotomy Schools by City in Ohio
See all schools in Ohio >