Cincinnati is an amazing place to live and work in the state of Ohio.
The economy and business sectors are excellent and you will have access to many amazing jobs.
The educational facilities are great and you will easily find the perfect place to start a new career.
Sponsored Listings
Phlebotomists annual average salary in Ohio is $34,460 - ABOVE U.S. AVERAGE!
Warren County Career Center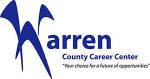 About the School
Warren County Career Center will offer you all the needed opportunities and programs to start an extraordinary new career.
The career center prepares youths and adults to make informed career choices and to successfully enter, compete, and advance in a changing world.
The center is rated as one of the best places to get an extraordinary practical or theoretical education thanks to its modern curriculum and excellent teachers.
It is the valued partner of choice within the educational and economic systems of its communities, by providing quality academic and career technical education.
The center can also offer financial guidance.
Courses Offered
The phlebotomy training program takes just 170 hours to complete and it will offer you the opportunity to start an amazing career.
This course will provide the phlebotomy student with a working knowledge of collecting blood while emphasizing patient safety, quality assurance, universal and standard precautions.
Lab time involving actual venipuncture is embedded in each class.
In addition to the coursework, students must complete an 80-hour unpaid externship.
The externship is scheduled after all coursework is completed.
Students will earn their Certified Phlebotomy Technician certificate from the National Healthcareer Association.
Tuition fee for the program costs 1,965 USD with a 75 USD fee for application and textbook.
Visit School Website

Address: 3525 North State Route 48 Lebanon, OH 45036
Sinclair Community College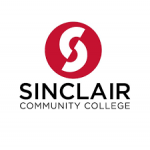 About the School
Sinclair Community College offers all the needed facilities, materials, teachers, and trainers to help you reach your full potential and start an extraordinary career.
Sinclair offers more than 300 degree and certificate programs, including specialized and technical areas of study that are in high demand in the Dayton region.
Sinclair offers course schedules and options, including online, to match your lifestyle.
With one of the lowest tuition rates in Ohio, Sinclair is committed to providing quality education and consistently ranks among the top community colleges in America.
The college included programs from both theoretical and practical industries and the curriculum is constantly updated to offer you everything needed to succeed.
Courses Offered
The phlebotomy program is intended to provide entry-level competency to students seeking employment in the area of phlebotomy in health care settings.
You will learn the following:
Perform micro-collection techniques on patients in a clinical setting with consistency, successfully.
Perform venipunctures on patients in a clinical setting with consistency, successfully.
Demonstrate an awareness of clinical complications and symptoms that may be exhibited by patients during the venipuncture and micro-collection process.
Apply effective skills in the areas of communication, critical thinking and problem solving in the practice of Clinical Phlebotomy .
Identify the instruments, equipment and supplies used in the collection, identification and processing of blood specimens.
Identify the basic components of the circulatory system, including blood cells and precursors.
This certificate is intended to provide expanded competencies and proficiencies to practicing health care professionals and students enrolled in health science programs.
The students will be required to complete 105 hours of unpaid practicum.
Students who complete this course will receive a certificate of completion.
The program will assist you with everything needed and it will also aid you in getting the best job for your career dreams.
Visit School Website

Address: 444 W. Third St. Dayton, OH 45402
Great Oaks Career Campuses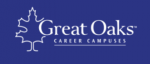 About the School
In the late 1960s and early 1970s, there was growing concern that too many young people were not prepared to enter the labor market.
Ohio responded by creating vocational school districts, which ensured that young people would have a broad range of career options.
By 1970, 22 school districts joined together to form the Hamilton County Joint Vocational School District.
Initially, there were to be two campuses, one on the east side and one on the west, but in 1971 all that changed when Great Oaks acquired the old Army depot in Sharonville.
Great Oaks Career Campuses is a fun, modern, and contemporary educational institution that offers outstanding programs and classes designed to help you start a new career or upgrade the current one.
The campus has vast experience in training future medical professionals and it will also assist you in finding the best career for your dreams.
Courses Offered
The short and intensive phlebotomy program is just a few weeks long and it will offer you career opportunities like no other program.
This  90-hour course with a 40-hour externship combines academic and hands-on classroom instruction.
Off-site experiences are offered as they are available.
You will learn to safely collect actual blood samples, clean and sterilize equipment, and use infection control precautions.
Successful completion of the course will qualify students to take the national certification exam.
Employment opportunities include hospitals, labs, blood banks, nursing homes, or physician offices.
You will quickly acquire the needed skills and techniques to start an amazing career.
Visit School Website

Address: 110 Great Oaks Dr. (at 3254 E. Kemper Road) CincinnatiOH45241
Southern State Community College

About the School
Southern State Community College is one of the most friendly and dynamic places to start a new career in the state of Ohio.
It is committed to its mission to provide accessible, affordable and high quality education to people in southern Ohio.
The college's strategic plan represents a unifying guide toward fulfilling the college's mission and living its values.
The college carefully gathered the best programs from all fields and it's ready to help anyone start a new and successful career.
The educational board is future-oriented and it will help you with every step of your education.
Courses Offered
The phlebotomy program is very popular at this college and it's among the shortest medical field.
The program is designed to be completed in two semesters when taken on a full-time basis.
Some students may choose to pursue the certificate on a part-time basis (within four semesters).
Graduates are eligible to earn the Phlebotomy Technician credential through the American Society of Clinical Pathology credentialing exam and the Registered Phlebotomy Technician  credential through American Medical Technologists credentialing exam.
The trainers will teach you every technique, skill, and safety measure to help you start an extraordinary career.
Visit School Website

Address: 100 Hobart Drive Hillsboro, OH 45133
---
Phlebotomy Schools by City in Ohio
See all schools in Ohio >