Cleveland is a fun, developed, and beautiful place to be in the state of Ohio.
The city has an excellent economy that provides new jobs constantly.
The schools and colleges are excellent and you will easily find the perfect place to start a new career.
Sponsored Listings
Phlebotomists annual average salary in Ohio is $34,460 - ABOVE U.S. AVERAGE!
Cuyahoga Community College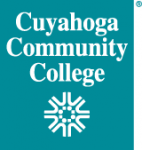 About the School
Founded in 1963 as Ohio's first and largest community college, Tri-C has provided high-quality, affordable education and programs to more than 1 million community members.
More than 1,000 credit courses are offered each semester in more than 200 career and technical programs.
Tri-C also grants short-term certificates, certificates of proficiency and post-degree professional certificates.
More than 600 noncredit workforce and professional development courses are offered each year.
The College incorporates some of the very best learning facilities and practice areas in the state and has an amazing curriculum.
Courses Offered
The Laboratory Phlebotomy Short-Term Certificate is a skills-oriented program designed to educate and train persons to skillfully collect blood specimens in a variety of situations.
The curriculum includes introduction to blood collection, special blood collecting techniques, medical terminology, medical ethics, asepsis, human biology, and an 8-week period of clinical hands-on experience in a hospital or medical clinic.
Tri-C's Phlebotomy Program is approved by the National Accrediting Agency for Clinical Laboratory Sciences.
The program is focused on the needs of this industry and it will fully prepare you for the state certification exam and an amazing future.
Visit School Website

Address: 700 Carnegie Avenue Cleveland, Ohio 44115
Lake Erie International High School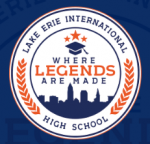 About the School
Lake Erie International High School's vision is to develop a unique learning environment integrating individual academic and social growth through meaningful relationships amongst a diverse group of stakeholders that value knowledge and skills.
Through this, its students become perpetual learners and lifelong productive members of society in an ever-changing world.
Lake Erie International High School focuses on graduation and social growth while preparing students for success.
Courses Offered
The Phlebotomy Technician program is designed to educate individuals to become competent and competitive in Phlebotomy to find gainful employment.
You will learn the following:
Medical terminology
Anatomy and physiology
Safety and infection control
Various types of blood-draws
Specimen transportation
Maintaining patient's trust and respect
Upon graduation the school will also assist you with finding the best job for your skill level.
Visit School Website

Address: 11650 Detroit Avenue, Cleveland, OH 44102
Cleveland Clinic

About the School
The mission of Cleveland Clinic is "caring for life, researching for health, educating those who serve."
It  provides the highest quality classroom and laboratory education, preparing students to be proficient stewards in the field of phlebotomy.
It aims to sustain excellence in the practice of phlebotomy through the study of current theory and practice supporting world class care.
With the help of this school you can quickly get a new career path or upgrade the one you already have.
The materials and study resources are excellent and they are constantly updated to provide you the best possible education.
Courses Offered
The School of Phlebotomy course of study is designed to prepare students for the ever-changing field of phlebotomy.
Phlebotomists serve a more vital role than ever before in the care of patients, thanks to increasing demand to provide patient samples for diagnostic testing.
As a student of our program, you will develop venipuncture skills along with the critical thinking and communication skills required to provide essential patient samples used to diagnose diseases and monitor patients' progress.
Tuition for the program is 1,000 USD.
The skills and theory acquired will help you easily become one of the best in your field.
Visit School Website

Address: 9500 Euclid Avenue, Cleveland, Ohio 44195
---
Phlebotomy Schools by City in Ohio
See all schools in Ohio >