Albany is a beautiful, tranquil, and friendly place to live in the state of New York.
The city is well-known for its developed economy and for the constant growth of the business sector.
The colleges and schools provide excellent programs that will help you quickly get the career of your dreams.
Sponsored Listings
Phlebotomists annual average salary in New York is $37,869 - ABOVE U.S. AVERAGE!
Hudson Valley Community College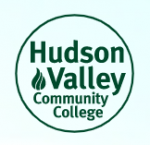 About the School
Since 1966 Hudson Valley Community College's Capital District Educational Opportunity Center has offered tuition-free academic and workforce development opportunities to disadvantaged and educationally under-prepared individuals.
As a result, thousands of Capital Region residents have gained self-confidence in their own potential, realized career goals, and obtained self-sufficiency and economic independence.
The university is ready to provide everyone with the best skills and theory and to help you get the career of your dreams.
Courses Offered
The phlebotomy training program is an excellent choice for you career thanks to the fact that the industry is growing each year.
This 2-week program provides you with the necessary knowledge and skills to meet the requirements of an entry-level phlebotomist position and is designed to prepare you for the National Healthcare Association Certified Phlebotomy Technician exam.
You will learn the following:
Basic medical terminology
Routine venipuncture
Equipment and safety
Patient communication
Potential complications
Pediatrics and geriatrics
Various human body systems (i.e. circulatory, endo, etc.)
Special collections
To enroll in the program, a high school or high school equivalency diploma is required.
Visit School Website

Address: 80 Vandenburgh Ave Troy, NY 12180
Bryant & Stratton College

About the School
Bryant & Stratton College, a private nonprofit institution, offers a personalized career education and experience leading to high-demand professions so graduates are prepared for their career and life pursuits.
The college prioritizes teaching life skills such as critical thinking, interpersonal skills, problem solving, team work, and time management.
It partners with today's employers to find out what they want and are looking for in employees, and it gives its students that knowledge by developing courses around career-specific competencies and essential workplace skills to provide a competitive advantage in the workplace.
Courses Offered
Through a combination of online and in-person training, students in the phlebotomy certificate program are prepared to fill roles throughout the medical field.
Coursework highlights the ethics, terminology and practice needed for the phlebotomy field that complement online and hands-on training to provide a well-rounded program that provides students with the framework needed to succeed in phlebotomy jobs upon completion of the certificate.
There is a combination of phlebotomy courses with basic medical knowledge and hands on training focused on drawing blood and the proper procedures for collecting and storing samples and specimen.
You will also gain understanding in key areas of infection control along with basic ethical standards set forth in the industry.
Visit School Website

Address: 1259 Central Ave, Albany, NY 12205
Mildred Elley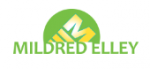 About the School
Mildred Elley has been educating the greater Capital District in career-focused programs for over 100 years.
The school provides quality career education and technical training to allow students of diverse educational, cultural and personal backgrounds to become successful in an ever-changing global economy.
It strives to afford students quality placement opportunities and instill in all of our graduates a desire for lifelong education and learning.
Each vocational school program at Mildred Elley is designed to help students receive the technical skills, education and hands-on experience you need to reach your career goals.
Courses Offered
Obtaining your phlebotomy certification after completing the Mildred Elley continuing education phlebotomy training course could be the step that adds to your rewarding career in the medical field.
The Mildred Elley phlebotomy training course is a 105 hour course split between two consecutive courses:
Medical Terminology & Anatomy and Physiology for Phlebotomy
Hematology and Phlebotomy Procedures
Upon completing these courses, you can register with the National Healthcare Association for its Certified Phlebotomy Test Exam.
After graduating from Mildred Elley, you can avail of their lifetime job placement assistance.
Visit School Website

Address: 855 Central Avenue Albany, NY 12206
---
Phlebotomy Schools by City in New York
See all schools in New York >