Vancouver is a fun, dynamic, and developed place to live and work.
The city has an amazing economy that constantly provides excellent jobs.
The schools and colleges are excellent and you easily find the perfect place to study.
Sponsored Listings
Phlebotomists annual average salary in Washington is $37,693 - ABOVE U.S. AVERAGE!
Washington State Community and Technical Colleges

Washington State Community and Technical Colleges is a very high-quality and professional educational alliance that offers excellent programs suitable for everyone. The educators and teachers are amazing and they will assist you with everything needed during your studies. In addition, the campuses are very comfortable and available in many cities.
The phlebotomy training program takes a few weeks to finish and it includes the needed skills and theory to quickly become an amazing professional. At the end of your studies, the college will also assist you with job hunting.
Visit School Website

Address: 1933 Fort Vancouver Way Vancouver, WA 98663
Charter College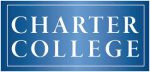 Renowned all over the country for its excellent atmosphere and campus, Charter College is an amazing place to study. The programs and classes included in the curriculum are carefully designed by some of the best educational experts in each field. The materials and resources available are upgraded each year to make sure you get the best educational experience and skills.
The phlebotomy training program is very short and intensive and it focuses on the most important skills and knowledge needed in this field. In addition, you will also be guided to the best jobs at the end of your studies.
Visit School Website

Address: 17200 SE Mill Plain Blvd Vancouver, WA 98683
---
Phlebotomy Schools by City in Washington
See all schools in Washington >