Tacoma is a very developed and friendly place to be in Washington.
The city has an extraordinary business sector that offers countless opportunities.
The schools and colleges available in the city are great and they offer something suitable for everyone.
Sponsored Listings
Phlebotomists annual average salary in Washington is $37,693 - ABOVE U.S. AVERAGE!
Washington State Community and Technical Colleges

Washington State Community and Technical Colleges are an amazing place to study in the state of Washington and it has multiple branches. The colleges offer courses, classes, and programs suitable for any age and career dream. The educational board is very careful in selecting the best educators and teachers and in providing the best study materials.
The phlebotomy training program is excellent and it comprises all the needed theory and practice to succeed in this field. In just a few short weeks of training, you will be ready for any challenge and patient.
Visit School Website

Address: 16101 Greenwood Ave N Shoreline, WA 98133
Charter College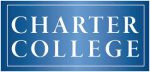 Charter College is one of the most dynamic and friendly colleges on the West Coast and it offers some of the best campus facilities in the region. The programs are tailored to respond to the needs of both the students and the job market. In addition, the professors and educators are respected experts in their fields and they will assist you with everything needed.
A very short and dynamic professional program is phlebotomy training. This program takes less than a year to finish and it offers the most modern skills and knowledge to quickly transform you into an amazing professional.
Visit School Website

Address: 3700 Pacific Highway Fife, WA 98424
---
Phlebotomy Schools by City in Washington
See all schools in Washington >