Tacoma is a very developed and friendly place to be in Washington.
The city has an extraordinary business sector that offers countless opportunities.
The schools and colleges available in the city are great and they offer something suitable for everyone.
Sponsored Listings
Phlebotomists annual average salary in Washington is $37,693 - ABOVE U.S. AVERAGE!
Bates Technical College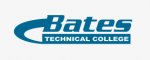 About the School
Bates Technical College enriches diverse communities by inspiring student learning, challenging greater achievement, and educating for employment.  
Bates offers two-year associate of applied science degrees, certificates of competency, certificates of training, industry certifications and, in specific programs, prepares students for the achievement of state licensure.
A leader in hands-on learning, Bates' classroom settings mirror the workplace, providing students with opportunities to practice and develop skills to levels required for successful employment.
Courses Offered
The phlebotomy training program is excellent and it comprises all the needed theory and practice to succeed in this field.
You will learn how to collect blood samples using all of the tools currently being used in the laboratory industry.
The course includes the following:
HIV/AIDS training
Basic anatomy and physiology
Medical terminology,
How to avoid pre-analytical errors
How to be successful in collecting blood samples
Students will collect blood samples from fellow students to help everyone in class to meet the objectives of the class.
Students will learn how to process samples to get them ready for analysis.
You will learn how to deal with age specific needs of patients, customer service, special collections, and non-blood samples.
This program is set up to meet the State of Washington Department of Health Medical Assistant-Phlebotomist Certification requirements.
It also meets the needs for student to take the National Healthcare Association national certification exam.
The course costs approximately 566.24 USD plus a 50 USD registration fee and 135 USD for textbooks.
Visit School Website

Address: 1101 S. Yakima, Tacoma WA 98405
Charter College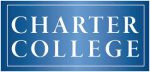 About the School
Charter College is one of the most dynamic and friendly colleges on the West Coast and it offers some of the best campus facilities in the region.
The programs are tailored to respond to the needs of both the students and the job market.
In addition, the professors and educators are respected experts in their fields and they will assist you with everything needed.
Courses Offered
A very short and dynamic professional program is phlebotomy training.
The Diploma in Phlebotomy program provides you with the knowledge and technical skills you need to find an entry-level position as a phlebotomist.
In classrooms and labs, you will learn how to draw blood through venipuncture and capillary sticks, collect nonblood specimens, perform infection control procedures, and use computer technology to enhance your potential for employment.
In addition, you may be required to complete assignments such as reading, exercises, problem solving, projects, research, papers, and presentations.
You will learn the following:
Specimen collection techniques
Point of care testing
Infection and quality control
Obtaining, transporting, and processing Specimens
Laws and standards governing specimen collection
Upon successful completion of the program, you may be eligible to apply for certification as a Medical Assistant – Phlebotomist through the Washington Department of Health.
In as few as 10 weeks to 3 months, you can get started on a rewarding career path to become a phlebotomist..
Visit School Website

Address: 3700 Pacific Highway Fife, WA 98424
Columbia Basin College

About the School
Columbia Basin College inspires, educates, and supports all students in an environment of academic excellence leading to the completion of degrees, certifications, and educational transfers, while fostering meaningful employment, engaged citizenship, and a life-long joy of learning.
Its first priority is to work collaboratively to ensure student learning, success, and completion in an environment of open inquiry, respect, critical thinking and creativity.
The College aims to be the educational home that transforms students' lives through economic and social mobility and strengthens the communities it serves through meeting the ever changing educational needs of the region and the state.
Courses Offered
Phlebotomists work in a variety of healthcare settings such as hospitals, blood banks, doctor offices or outpatient laboratories.
Completion of this two-quarter program leads you to numerous career opportunities.
You will learn the following:
Drawing of blood or access a vein on all patient demographics and ages
Processing specimens that are collected and preparing these specimens for transport
Providing clear instructions to patients about other collection techniques
Drawing blood from patients by finger stick from children and adults and by a heel stick from infants
Knowledge to test for donor screening or rapid test results (Point of Care Testing)
Conducting interviews and take vital signs for donors at a blood bank
This course work may qualify the student to test with the American Society of Clinical Pathologists to become a Phlebotomy Technician.
Visit School Website

Address: 940 Northgate Dr., Richland, WA 99352 Third Floor
---
Phlebotomy Schools by City in Washington
See all schools in Washington >