Seattle is one of the largest and most famous cities in the United States.
The economy and business sector of this city are amazing and they offer excellent jobs.
The educational facilities are amazing and they provide some of the best programs and classes.
Sponsored Listings
Phlebotomists annual average salary in Washington is $37,693 - ABOVE U.S. AVERAGE!
PIMA Medical Institute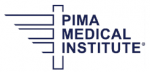 About the School
At PIMA Medical Institute, you will discover one of the best study environments and materials.
Pima Medical Institute is an employee-owned, private, accredited medical career college.
Established in 1972,  the institute focuses on educating students to become career ready, focusing exclusively on healthcare professions, including medical, dental and veterinary fields.
Its curriculum includes certificate, associate degree, bachelor's degree and master's degree programs.
The materials and study resources are excellent you will have full access to all the study materials.
Courses Offered
The phlebotomy training program is amazing and it will teach everything needed to start an amazing career.
This certificate program will give you the professional abilities and knowledge needed to work as a competent entry-level phlebotomy technician.
This role requires both clinical skills, such as drawing blood and handling other clinical specimens, as well as professional skills, such as high-quality patient care and the ability to ease patient anxieties during a blood draw.
You will learn how to draw blood, put patients at ease during procedures and process specimens for testing, which are all taught by instructors with years of experience in the field.
You will also take classes that cover how to verify a patient's identity to ensure proper specimen labeling, correctly label drawn blood for testing/processing and enter patient information into a database.
The program takes just 3 months to complete and the college will also assist you with job hunting.
Visit School Website

Address: 555 S. Renton Village Place Renton , WA 98057
Charter College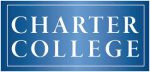 About the School
Famous for its amazing educators and teachers, Charter College offers everything needed in terms of education and personal growth.
The college offers excellent programs and classes suitable for both technical and theory enthusiasts.
The materials and resources available at this college are very modern and are exclusively available on campus.
Courses Offered
One excellent medical program that will give you the chance to work in a modern and dynamic environment is the phlebotomy program.
The Diploma in Phlebotomy program provides you with the knowledge and technical skills you need to find an entry-level position as a phlebotomist.
In classrooms and labs, you will learn how to draw blood through venipuncture and capillary sticks, collect nonblood specimens, perform infection control procedures, and use computer technology to enhance your potential for employment.
In addition, you may be required to complete assignments such as reading, exercises, problem solving, projects, research, papers, and presentations.
You will learn the following:
Specimen collection techniques
Point of care testing
Infection and quality control
Obtaining, transporting, and processing Specimens
Laws and standards governing specimen collection
Upon successful completion of the program, you may be eligible to apply for certification as a Medical Assistant – Phlebotomist through the Washington Department of Health.
In as few as 10 weeks to 3 months, you can get started on a rewarding career path to become a phlebotomist..
Visit School Website

Address: 3700 Pacific Highway Fife, WA 98424
Oquirrh Mountain Phlebotomy School

About the School
Oquirrh Mountain Phlebotomy School is proud to hold and teach on programs in Phlebotomy, EKG Technician certification, IV certification, and HIV/AIDS course.
What makes its classes stand out is a clear vision to offer a good value education that is more personal, relevant, and focused.
OMPS uses the best instructors and up to date syllabus in every location it holds a program.
The school is also passionately committed to improving what it does every day and are open to fresh ideas and new ways of doing things.
Courses Offered
The phlebotomy course at OMPS will begin from Monday to Friday at 6:00 PM to 9:00 PM with a hands-on phlebotomy training practice for a total of 12 hours in class followed by a short homework assignment given to the student in class by the instructor.
This course meets national level phlebotomy certification and Washington health department license requirements.
The instructors will guide you as you learn a variety of types of venipuncture, safety standards, basic anatomy and physiology, and other factors involved in this career.
The phlebotomy program costs 675 USD with a 100 USD registration fee and a 45 USD National Exam fee.
Visit School Website

Address: 1707 S 341st Pl Suite B, Federal Way, WA 98003
---
Phlebotomy Schools by City in Washington
See all schools in Washington >