Virginia Beach is one of the most renowned and popular cities in Virginia.
The city has a very healthy and modern economy that provides some of the best jobs in the state.
In terms of education, the city has excellent programs and classes suitable for everyone.
Sponsored Listings
Phlebotomists annual average salary in Virginia is $35,081 - ABOVE U.S. AVERAGE!
Tidewater Community College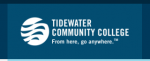 About the School
Tidewater Community College is a fun and professional place to start a new career path.
The community college's academic programs and offerings ensure that you can get a degree, earn credits and transfer to a 4-year institution, enhance your career, or just learn something new.
The facilities, resources, and study materials are very modern and they are carefully updated each year by the future-oriented educational board.
Courses Offered
A very interesting career program is phlebotomy training which takes just a few weeks to complete.
You will learn the following:
Collect, transport, handle, and process blood specimens for analysis
Identify and select equipment
Recognize and handle issues such as infection control and contamination
Graduates of TCC's program, which includes hands-on clinical instruction, are prepared for the National Healthcareer Association Certification Examination to become a Certified Phlebotomy Technician.
During this time you will acquire all the skills and knowledge needed to become an amazing professional.
Visit School Website

Address: 1700 College Crescent, Virginia Beach, VA 23453
America School of Nursing & Allied Health

About the School
Established in March 2011, America School of Nursing & Allied Health is a privately owned institution located in Woodbridge, Virginia.
It aims to produce nursing and healthcare professionals who are highly competent in the respective fields that they have chosen.
The school endeavors to produce entry level, quality, competent, and compassionate healthcare providers that can function effectively in a diverse rapid changing healthcare environment.
Courses Offered
The 80-hour phlebotomy certification program prepares the student to be able to confidently and efficiently collect, process blood and other samples for medical laboratory analysis.
The program introduces students to the medical terminology as well as the biological functions of the human body.
The program is certified by State Council of Higher Education.
Upon completion, you will be eligible to sit for the National Phlebotomy Certification Examination offered by National Health Association.
Graduates are qualified to work in laboratories, hospitals, physician office and clinics.
The tuition cost for the phlebotomy program at ASNAH is 2,000 USD not including other fees.
Visit School Website

Address: 14000 Crown Court, Suite 102 , Woodbridge, VA 22193
Central Virginia Community College

About the School
Central Virginia Community College is a two-year institution established as a member of the Virginia Community College System.
With academic excellence as its aim in all areas, the College offers various programs to meet the diverse needs of the region it serves.
Its occupational and technical programs lead to diplomas, certificates or associate of applied science degrees and are designed to prepare individuals for certain professions.
Its other programs, including developmental work, special training for industry and community service, offer instruction commensurate with the needs of individuals, groups or the general public.
Courses Offered
The CVCC Phlebotomy Technician 40-Hour Program is designed to prepare students to be professional phlebotomy technicians dedicated to safely collecting venous and dermal blood specimens for laboratory testing.
In addition to the classroom training, you will participate in clinical training to be completed in an accredited laboratory at a local medical center.
The program will prepare you to sit for the ASCP-BOC national certification exam in Phlebotomy.
You will become equipped to prepare the patient, perform venipuncture and dermal blood collection, maintain the quality of the specimen and assist with collection of other non-blood specimens in a variety of settings.
Visit School Website

Address: 3506 Wards Road Lynchburg, VA 24502
---
Phlebotomy Schools by City in Virginia
See all schools in Virginia >