Richmond is a beautiful, dynamic, and very developed place to be in the state of Virginia.
The jobs available in this city are amazing thanks to the healthy and developed economy.
The educational facilities are amazing and they offer some of the best programs and classes.
Sponsored Listings
Phlebotomists annual average salary in Virginia is $35,081 - ABOVE U.S. AVERAGE!
Reynolds Community College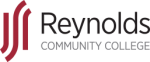 About the School
If you are looking to start a new and dynamic career, Reynold Community College has everything needed for you.
From modern labs and classes to professional teachers, the college will offer you everything needed to have an amazing career.
The campus area is very friendly and fun and it will be the perfect place to relax after a long day of learning.
Courses Offered
The phlebotomy training program is an excellent choice given that this industry is needing more professionals each year.
This program prepares students to be professional phlebotomy technicians dedicated to the art of blood withdrawal.
You will be equipped to prepare the patient, perform venipuncture, and assist to maintain the quality of the specimen.
The teachers will deliver you all the needed skills and techniques to take care of any patient.
Visit School Website

Address: Downtown Campus 700 East Jackson Street Richmond, Virginia
Chester Career College

About the School
With some of the best programs and classes in the state, Chester Career College is an amazing place to start your new career.
The portfolio is made of some of the most requested and future-oriented professional programs.
The educational board is very dedicated and professional and it carefully selects all the staff and teachers to give you the best possible educational experience.
Courses Offered
The phlebotomy training program is excellent and it will offer you all the needed skills and techniques in just a few weeks.
This program consists of an overview of anatomy and physiology and point-of-care testing that separate enhanced skills such as the following:
Taking a patient's vital signs, temperature, pulse, respirations, and blood pressures from specialized testing such as hematocrits, hemoglobin, blood pressure, coagulation studies, pregnancy testing and other point-of-care tests for more thorough coverage while emphasizing customer service.
Upon successful completion of this program, you will be eligible to take the NCCT certification examinations for Phlebotomy and EKG Technician.
The trainers and teachers will also assist you during the exam period and job hunting.
Visit School Website

Address: 751 W Hundred Rd Chester, VA 23836
Medical Educators LLC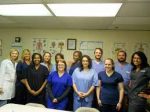 About the School
Medical Educators LLC is a fun and friendly medical education institution that will assist you with all the needed resources and training to have a successful career.
The materials, textbooks and resources are constantly upgraded to make sure that you receive a contemporary and useful education.
In addition, the teachers are respected professionals in their fields.
Courses Offered
The tuition cost for the phlebotomy training is 1,565 USD and it includes a 200 USD deposit and 100 USD nonrefundable registration fee.
The program will consist of 48 total hours combination of lecture, academic requirements and daily live clinical phlebotomy skills.
Additionally, 12 hours are applied for the required completion of a project or research report related to the student's occupational objectives.
The goal of the 48 hour phlebotomy program is to achieve a combination of the necessary academic training and venous/capillary blood draws to achieve proficient phlebotomy skills to apply for and complete a recognized certification exam as a Certified Phlebotomy Technician.
Visit School Website

Address: 4904 Millridge Pkwy. East Midlothian, VA 23112
Southside Virginia Community College

About the School
Southside Virginia Community College serves as a gateway to education, training, and employment opportunities by providing relevant and innovative programs responsive to the diverse communities we serve in a student-centered, inclusive learning environment.
SVCC is dedicated to inspiring excellence and transforming lives while contributing to the economic vitality of the diverse communities it serves.
Courses Offered
The phlebotomy training will teach you everything you need to get an amazing career.
You will learn the following:
Properly identifying the patient
Interpreting the tests requested on the requisition
Drawing blood into the correct tubes with the proper additives
Accurately explaining the procedure to the patients,
Preparing patients accordingly
Practicing the required forms of asepsis
Practicing standard and universal precautions,
Performing the skin/vein puncture
Withdrawing blood into containers or tubes
Restoring hemostasis of the puncture site
Instructing patients on post-puncture care
Ordering tests per the doctor's requisition
Affixing tubes with electronically printed labels
Delivering specimens to a laboratory
Students will learn through a combination of classroom lectures, labs, and clinical rotations.
Students will need to complete a background check, drug screen, and provide documentation of vaccines as well as other basic medical procedures depending on the requirements of the clinical site.
Visit School Website

Address: 1300 Greensville County Cir A, Emporia, VA 23847
Southwest Virginia Community College

About the School
Southwest Virginia Community College, a comprehensive two-year institution, provides quality educational and cultural enrichment opportunities for lifelong learners, workforce and community.
Offering more than 80 programs of study, Southwest has served more than 115,000 students since 1967.
The community college has financial aid options that make paying for a college education easier.
SVCC transforms lives, strengthens communities and inspires excellence.
Courses Offered
The Phlebotomy Career Studies Certificate is designed to prepare graduates to collect and process blood and other samples for medical laboratory analysis.
The curriculum provides learning experiences in the classroom, laboratory, and at approved clinical affiliates.
The Career Studies curriculum comprises 25 semester hours of the basics and essentials of phlebotomy, together with concurrent support courses in computer technology, medical terminology, anatomy & practical writing.
This program prepares students to sit for professional exams and/or apply for professional licensure that is required for employment in the related occupation in Virginia.
Visit School Website

Address: 635 Community College Rd, Cedar Bluff, VA 24609
---
Phlebotomy Schools by City in Virginia
See all schools in Virginia >