Fun, modern, and very dynamic, Northfolk is an excellent place to live in Virginia.
The city offers some of the best jobs in the state thanks to its amazing economic environment.
The educational facilities are amazing and they offer some of the best programs in the state.
Sponsored Listings
Phlebotomists annual average salary in Virginia is $35,081 - ABOVE U.S. AVERAGE!
ECPI University

About the School
Since 1966, ECPI University has been committed to building a student-centered learning environment dedicated to the personal and professional development of its students.
As innovators in the educational space, ECPI University works closely with employers to build industry-relevant programs, ensuring our curriculum meets the requirements of the workplace.
The teachers and educators are carefully selected to provide the best educational experience.
Courses Offered
The phlebotomy training program is great and it takes just a few weeks to finish.
Students will learn to collect blood and other bodily fluid specimens for testing and screenings and prepare samples for testing in a lab.
The 60-hour course is scheduled to be completed in 10 weeks.
You will learn the following:
Collection, processing, and distribution of lab specimens
Understanding established procedures
Safety standards in handling specimens
Legal and ethical behaviors
Quality control procedures
Upon completion of this course, you will be able to sit for a national certification exam.
At the end of this short period, you will have the confidence, skills, and knowledge to get an entry-level position in this amazing field.
Visit School Website

Address: 5555 Greenwich Road, Virginia Beach, VA 23462
Norfolk State University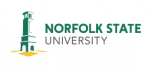 About the School
Norfolk State University is accredited by the Southern Association of Colleges and Schools Commission on Colleges to award associate, baccalaureate, master's, and doctorate degrees.
The University has five academic colleges/schools that operate on one campus.
The University also offers online programs through NSU Online, an honors degree through the Robert C. Nusbaum Honors College and certificate programs through the Virginia Beach Higher Education Center.
Courses Offered
A phlebotomist is an integral part of the medical laboratory team whose primary function is the collection of blood samples from patients by venipuncture or micro-techniques.
At NSU's phlebotomy certification program, you will learn the following:
Role of the phlebotomist
Quality assurance and legal issues
Universal precautions
Medical terminology
Anatomy, physiology, and circulation
Blood collection equipment
Venipuncture specimen collection procedures
Butterfly needle technique
Blood collection variables and complications
Procedural errors and troubleshooting
Specific testing and collection requirements
Specimen handling and processing
You will be prepared to facilitate the collection and transportation of laboratory specimens.
Furthermore, you need to assure quality since patient safety mandates strict professional behavior and standards of practice in any clinical environment.
The 60-hour program is scheduled to completed in 10 weeks and cost 1,350 USD.
Visit School Website

Address: 1881 University Drive Virginia Beach, VA 23453
Northern Virginia Phlebotomy

About the School
Northern Virginia Phlebotomy is a premier phlebotomy service that provides technical support to the healthcare community.
It defines high-quality education, training, and biotechnology engineering that is safe, effective, and efficient and delivered by healthcare professionals that provide technical service to the community with dedication, care, and compassion.
Its professional trained staff maintains the highest quality of venipuncture collection procedures by ensuring all staff adheres to continuing education requirements along with standards of professionalism, experience, dedication, care, and compassion.
Courses Offered
Training at Northern Virginia Phlebotomy to become a phlebotomist takes approximately 6 weeks.
The curriculum includes 60 hours of didactic training and 100 hours of practical training in a clinical setting.
The formal theoretical training and supervised practice includes a wide variety of subjects such as the following:
Medical terminology
Anatomy & physiology
Blood collection
Universal precautions
Once you fulfill the program requirements, you will be issued a certificate of completion and become eligible to take the National Certified Phlebotomist Technician examination.
You must be at least 18 years old upon completion of the program and have a high school diploma or GED to enroll.
Visit School Website

Address: 12110 Sunset Hills Road , Suite 600 Reston, VA 20190
---
Phlebotomy Schools by City in Virginia
See all schools in Virginia >