Renowned all over the country for its amazing atmosphere, Nashville is an amazing place to be.
The economy and business sector of this city are amazing and you will easily find the ultimate place to work.
The educational facilities are excellent and they offer programs and classes suitable for everyone.
Sponsored Listings
Phlebotomists annual average salary in Tennessee is $32,063 - ABOVE U.S. AVERAGE!
Tennessee College of Applied Technology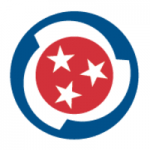 Tennessee College of Applied Technology is among the largest and most successful places to start a new career in this state. The college has multiple branches all over the state and it offers very modern campus and dorm facilities. The programs provided are excellent and they aim to help both theory and practical enthusiasts get an amazing career.
Flexible and very modern, the phlebotomy program takes just 180 hours to finish. The program can be easily done in night classes and part-time to better suit your schedule.
Visit School Website

Address: 100 White Bridge Rd Nashville, TN 37209
---
Phlebotomy Schools by City in Tennessee
See all schools in Tennessee >