Renowned all over the country for its amazing atmosphere, Nashville is an amazing place to be.
The economy and business sectors of this city are amazing and you will easily find the ultimate place to work.
The educational facilities are excellent and they offer programs and classes suitable for everyone.
Sponsored Listings
Phlebotomists annual average salary in Tennessee is $32,063 - ABOVE U.S. AVERAGE!
Austin Peay State University

About the School
Austin Peay State University is a mission-driven, community-minded institution that provides transformational experiences through innovative, creative and scholarly activities.
The university welcomes and inspires an inclusive community of learners to make a positive impact regionally and globally.
It is the region's university of choice for those seeking to improve their lives.
The university fosters student-centered teaching, unique developmental opportunities, innovative research, and public service.
It is a collaborative community that values personal growth and lifelong engagement through the promotion of integrity and academic excellence.
Courses Offered
The phlebotomy program prepares competent entry-level phlebotomy technicians in the cognitive (knowledge), psychomotor (skills), and affective (behavior) learning domains.
Students who complete the program are equipped to prepare the patient, perform venipuncture and dermal blood collection, maintain the quality of the specimen, and assist with collection of other non-blood specimens in a variety of settings.
These settings include physician offices, hospitals, blood centers, home health agencies, nursing homes, and outpatient laboratories.
At the completion of this program, students will be eligible to sit for the ASCP- BOC national certification exam in phlebotomy.
You need to be at least 18 years old and have a high school diploma or its equivalent to enroll.
Visit School Website

Address: 601 College Street Clarksville, TN 37044
Allied Health Careers Institute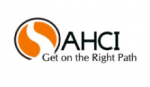 About the School
Allied Health Careers Institute is a special purpose institute.
The objective of the institute  is to provide a framework of academic instruction to develop the capabilities of all students regardless of race, color, sex, religion, creed, credo or national origin, with experienced guidance in the development of practical skills and theoretical knowledge required for the individual student's career goals.
It is the mission of AHCI to provide students with an educational environment which meets the needs of those students with varied learning skills and to provide support services which contribute to instructional effectiveness and student success.
Courses Offered
The phlebotomy program is designed to prepare the student so they are proficient in clinical laboratories in hospitals, physician's offices, and all other ambulatory healthcare services.
Students will be prepared to obtain patient's blood specimens by venipuncture and micro collection.
You will learn the following:
Anatomy and physiology
How to select equipment
Additives that are used in blood collection
Transporting, handling, and processing specimens
Infection control and safety precautions
HIPAA as well as working as a healthcare team member
Tuition for the phlebotomy program is $1,200.00 and other fees are $325.00.
Visit School Website

Address: 1233 Commerce Park Murfreesboro, TN 37130
NGH School of Health Sciences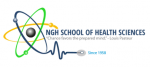 About the School
Whether you are just starting your career search or are thinking of changing your career path, Nashville General Hospital's (NGH) School of Health Sciences can assist you in providing the proper programs and education for you to get started.
Established in 1958, the Nashville General Hospital (NGH) School of Health Sciences is the only hospital-based school in Middle Tennessee.
For more than 60 years, the school has been dedicated to providing its students with the latest tools and curriculum to prepare them for a fulfilling health sciences career.
Courses Offered
The phlebotomy technician certification program was developed in 2022 as a community service to provide a structured educational program for those interested in learning the science of phlebotomy techniques.
The objective of this short-term training course is to provide students with the theory, laboratory, and clinical experience in the practice of phlebotomy.
You will learn the following:
Verify patient/donor identity.
Explain blood-drawing procedure to patients and answer questions.
Evaluate patients' ability to withstand procedure.
Draw blood from patients and blood donors.
Perform basic point of care testing.
Prepare blood specimens for testing.
Maintain medical equipment such as needles, test tubes and blood vials.
The curriculum is based on the content specifications of the Certified Phlebotomy Technician  examination administered by the National Health career Association (NHA), and graduates are encouraged to sit for this certification examination.
Graduates who sit for and pass the CPT examination obtain the Certified Phlebotomy Technician credentials that follow their name as CPT.
Tuition fee for this program costs 950 USD with a non-refundable 50 USD application fee.
Visit School Website

Address: 1818 Albion Street Nashville, Tennessee 37208
---
Phlebotomy Schools by City in Tennessee
See all schools in Tennessee >