Memphis is well-known for its warm and dynamic atmosphere.
This city's economy and business sectors are great and provide excellent jobs and opportunities.
The schools and colleges are excellent and you will easily find the perfect place to start a new and successful career.
Sponsored Listings
Phlebotomists annual average salary in Tennessee is $32,063 - ABOVE U.S. AVERAGE!
The Healthcare Institute Tennessee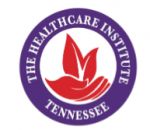 About the School
The Healthcare Institute Inc was founded in January 2015, as a healthcare training and consulting company, providing education to healthcare workers in various care facilities.
THI's flagship postsecondary educational program for certified Nursing Assistant was established and authorized by the Tennessee Higher Education Commission and The Tennessee Board of Health in 2015.
In 2016, the Healthcare Institute Inc. acquired additional campus space to accommodate its exponential growth in student population.
In May 2017, the Healthcare Institute Inc. received approval from the TN Board of Nursing to offer a Licensed Practical Nursing program – becoming the only independently owned licensed nursing school in the state of Tennessee.
Courses Offered
The advanced phlebotomy program costs 1,000 USD with books, supplies, and fees at 450 USD and  provides students with the theory and skills required to practice as a phlebotomist in hospital, medical office, dialysis,  and acute care settings.
The curriculum includes classroom/lab/clinical instruction and the content is culminated by an externship at a local hospital to put what the student has learned in theory into application.
Teaching methods encompass a variety of strategies, including hands-on practice, discussion, instructional skill videos, computer-aided technology, as well as laboratory instruction.
The advanced phlebotomy program prepares students to sit for National Certification examinations.
The few weeks of training will fully prepare you for an amazing career.
Visit School Website

Address: 7253 Winchester Rd, Memphis, TN 38125
The University of Memphis

About the School
The University of Memphis will give you all the needed training and education to start a new and flourishing career in a very short time.
The campus is very friendly and welcoming and it will give you memories and friendships for a lifetime.
The teachers, professors, and educators are excellent and they will help you with everything needed during your studies.
Courses Offered
The 8-week phlebotomy program provides interested individuals with the knowledge and clinical skills need to become a certified phlebotomy technician.
During the course learners will be presented with engaging content and hands-on experiences to prepare for the National Healthcareer Association Certified Phlebotomy Technician exam.
In preparation for this exam, students are required to obtain at least 30 successful venipunctures and 10 successful capillary punctures.
During the phlebotomy training, you will acquire all the skills and theory needed to draw blood and manage the duties in the labs and medical clinics in a matter of just a few weeks.
Visit School Website

Address: 3720 Alumni Ave, Memphis, TN 38152
Southwest Tennessee Community College

About the School
Southwest Tennessee Community College is an amazing place to start a brand new career thanks to the fact that it offers a very diverse program portfolio and some of the best teachers for each of the provided programs.
It is dedicated to providing personalized instruction through hands-on and online learning and respects academic freedom and strive to always act in an ethical and professional manner.
The community college involves the community in its plans and programs and work to continuously improve everything it does.
On the campus, you will find the best leisure activities and dorms that will make your stay both comfortable and pleasant.
Courses Offered
The phlebotomy training program is great and it offers everything needed to help you quickly start a new career in just a few weeks.
The laboratory phlebotomy technician program will provide you with quality instruction and learning activities.
The laboratory phlebotomy technician program culminates in the awarding of a Technical Certificate.
The phlebotomy technician certificate will allow you to enter the health care job market after graduation.
In addition, the college will also help you find the perfect job for your skills and career dreams.
Visit School Website

Address: 5983 Macon Cove, Memphis, TN 38134
---
Phlebotomy Schools by City in Tennessee
See all schools in Tennessee >