Denver is a large, developed, and beautiful place to be in Colorado.
The city offers excellent business opportunities and some of the best-paid jobs in the state.
The education is excellent in the city and you will easily find the best program for your career dreams.
Sponsored Listings
Phlebotomists annual average salary in Colorado is $35,187 - ABOVE U.S. AVERAGE!
Colorado Community Colleges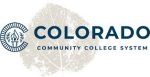 Colorado Community Colleges is an extraordinary educational institutions with branches in some of the largest cities in the state. The colleges are famous for the future-oriented programs and for the excellent practice facilities. The educational programs offer both practical and theoretical programs that will boost you chances to get an amazing career.
The phlebotomy program is amazing in terms of theory and practice and it will allow you to work in the medical industry. The college will also assist you during the state certification exam period and during job hunting.
Visit School Website

Address: 3645 West 112th Avenue Westminster, CO 80031
Institute of Business & Medical Careers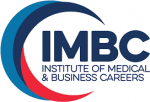 Institute of Business and Medical Careers is an excellent choice for a bright medical career. The programs at this institution perfectly combine medical theory with the needed skills to succeed in this field. All the trainers are respected professionals that have lots of experience and tips to share. In addition, the institution can also help you with financial planning.
The skills acquired in the phlebotomy program will help you quickly become an excellent professional in this field. In just a few weeks of training you will be ready to embrace a new medical career.
Visit School Website

Address: 2315 North Main St Longmont, CO 80501
Aims Community College

Aims Community College stands with open arms ready to help every student reach its full potential and get a new career path. The college is located in an amazing area in Colorado and has one of the best campuses in the state. The programs available at this college were carefully developed to be modern, useful and comprehensive.
If you want to enroll in the phlebotomy training program you have to have a BLS or basic CPR certificate. The program is short and it integrates all the needed skills to quickly get an entry-level job in this dynamic industry.
Visit School Website

Address: 5401 W. 20th St. Greeley, CO 80632
IntelliTec College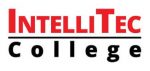 IntelliTec College stands proud as one of the best places to start a technical career path. The college has one of the best educational board that carefully designs the curriculum and the educational programs to be comprehensive, valuable, and to help all the students get a contemporary training. The campus is very modern and guarantees a comfortable stay.
The phlebotomy training program integrates both theory and practice and it's one of the ultimate choices to start a practical medical career. After a few weeks of training you will acquire all the skills to start an amazing career.
Visit School Website

Address: 2315 East Pikes Peak Avenue Colorado Springs, CO 80909
---
Phlebotomy Schools by City in Colorado
See all schools in Colorado >