Denver is a large, developed, and beautiful place to be in Colorado.
The city offers excellent business opportunities and some of the best-paid jobs in the state.
The education is excellent in the city and you will easily find the best program for your career dreams.
Sponsored Listings
Phlebotomists annual average salary in Colorado is $35,187 - ABOVE U.S. AVERAGE!
Pueblo Community College

About the School
At Pueblo Community College they believe that your success is paramount to quality education.
They have the most affordable tuition fees in Southern Colorado colleges and universities with flexible schedule options.
You can choose from its more than 70 programs from automotive to software development.
They guarantee support to your success and assistance in getting a job in a competitive market.
The educational programs offer both practical and theoretical programs that will boost your chances to get an amazing career.
Courses Offered
The phlebotomy program is amazing in terms of theory and practice and it will allow you to work in the medical industry.
You will be trained to work as part of a laboratory team, to draw blood samples for diagnostic medical tests, and to keep careful records of blood tests.
During a one-semester three course program, you will learn the following:
Venipuncture
Finger puncture
Quality control
Infection control
Safety procedures
You will participate in class lectures and simulated lab practice.
Moreover, there is a clinical internship wherein you will perfect blood drawing skills and prepare you for the workforce as a qualified phlebotomist.
The college will also assist you during the state certification exam period and during job hunting.
Visit School Website

Address: 900 W. Orman Ave. Pueblo, CO 81004
Institute of Business & Medical Careers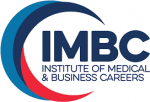 About the School
Institute of Business and Medical Careers is an excellent choice for a bright medical career.
The programs in this institution perfectly combine medical theory with the needed skills to succeed in this field.
All the trainers are respected professionals that have lots of experience and tips to share. In addition, the institution can also help you with financial planning.
Courses Offered
The skills acquired in the phlebotomy program will help you quickly become an excellent professional in this field.
The course is expected to be completed in 6 weeks.
Phlebotomy tasks include drawing blood samples from patients to test and diagnose for disease and medical conditions.
Furthermore, you will also organize blood-drawing trays and sterilizing equipment.
In just a few weeks of training you will be ready to embrace a new medical career.
Visit School Website

Address: 2315 North Main St Longmont, CO 80501
Aims Community College

About the School
Aims Community College stands with open arms ready to help every student reach its full potential and get a new career path.
The college is located in an amazing area in Colorado and has one of the best campuses in the state.
The programs available at this college were carefully developed to be modern, useful and comprehensive.
Courses Offered
If you want to enroll in the phlebotomy training program you have to have a BLS or basic CPR certificate.
Through the program, you will learn the following:
Venipuncture, capillary puncture, and special collection procedures
Quality control, infection control, safety procedures, and laboratory computer systems
Upon completion of the course and an adequate number of successful blood draws, you will become eligible to sit for a National Phlebotomy Registry Examination.
You will also participate in a practical work experience under the supervision of experienced personnel and guidance of an instructor.
The program is short and it integrates all the needed skills to quickly get an entry-level job in this dynamic industry.
Visit School Website

Address: 5401 W. 20th St. Greeley, CO 80632
APLMED Academy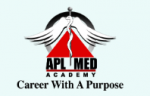 About the School
APLMED Academy stands proud as one of the best places to start a technical career path.
The college has one of the best educational board that carefully designs the curriculum and the educational programs to be comprehensive, valuable, and to help all the students get a contemporary training.
The campus is very modern and guarantees a comfortable stay.
Courses Offered
The phlebotomy training program integrates both theory and practice and it's one of the ultimate choices to start a practical medical career.
The 8-week course every Saturdays costs 1,000 USD.
You will learn the following:
Obtaining specimens
Collecting blood by venipuncture or capillary
Handling specimens
Proper labeling, sorting, and preparation for testing
Communication skills
Emergency procedures
With the right knowledge and skills, you will demonstrate the following:
Apply proper phlebotomy technique to successfully collect, handle and process a minimum of 50 blood samples/specimens, including venipuncture and capillary puncture.
Utilize personal protective devices and techniques to operate safely in a health care environment.
Demonstrate an understanding of legal and ethical issues related to phlebotomy.
Use effective verbal, listening, and written communication skills to interact personally and professionally in a health care setting.
After a few weeks of training you will acquire all the skills to start an amazing career.
Visit School Website

Address: 2600 South Parker Rd Bldg 6-300 Aurora CO, 80014
---
Phlebotomy Schools by City in Colorado
See all schools in Colorado >