Colorado Springs is a friendly, developed, and fun place to live.
The city offers some of the best economic and business opportunities in the whole state.
The school system is amazing and you will easily find the perfect place to start a new career.
Sponsored Listings
Phlebotomists annual average salary in Colorado is $35,187 - ABOVE U.S. AVERAGE!
IntelliTec College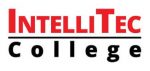 IntelliTec College offers some of the best opportunities to grow and develop a brand new career in any vocational or technical field. The local campus and dorms are very comfortable and they offer endless opportunities for fun and relaxation. The programs perfectly reflect the needs of the job market and technical industries.
The phlebotomy program will help you craft a new career in the medical field in a very short time. The few weeks of training will give you the needed skills and theory to enter the private or public medical sector.
Visit School Website

Address: 2315 East Pikes Peak Avenue Colorado Springs, CO 80909
Institute of Business & Medical Careers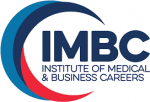 At the Institute of Business and Medical Careers, you will discover the ultimate place to start a new career and educational process in the vast medical field. All the programs at this institute are developed and designed with the contribution of some of the best experts in each field and they guarantee a valuable experience and expertise.
The phlebotomy program is one of the shortest and has very few enrollment conditions. In a few weeks of intensive training and classes, you will be ready to handle any patient.
Visit School Website

Address: 6805 Corporate Dr Colorado Springs, CO 80919
Colorado Community Colleges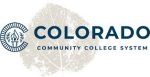 Colorado Community Colleges are a very large and respected educational institution that is ready to help all the students in the state reach their full potential. The colleges can be found in the major cities in Colorado and they offer interesting programs, modern dorms, and some of the best-trained teachers in each of the available educational fields.
An excellent medical program is phlebotomy training and the tuition cost is around 1500 USD. The program is very short and intensive and it will help you acquire a new and successful career in no time.
Visit School Website

Address: 5900 South Santa Fe Dr. Littleton, CO 80120
---
Phlebotomy Schools by City in Colorado
See all schools in Colorado >