Aurora is one of the most beautiful and tranquil cities in the state of Colorado.
The city offers amazing jobs and excellent business opportunities.
The schools, colleges, and universities are excellent and they offer some of the best programs in the state.
Sponsored Listings
Phlebotomists annual average salary in Colorado is $35,187 - ABOVE U.S. AVERAGE!
Red Rocks Community College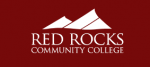 About the School
Red Rocks Community College is a two-year college with two campuses in Lakewood and Arvada.
With its supportive learning community of faculty and staff, the college offers online, weekend, self-paced, accelerated and traditional classes that transfer easily to any four-year college in Colorado.
The school is a community college that provides degrees and certificates for new or returning students since 1969.
Courses Offered
The phlebotomist certificate program is excellent in terms of career opportunities given that the industry is growing each year.
The course is completed in one-and-a-half semester and is equivalent to 10 credit hours.
Red Rocks phlebotomy programs seeks to nurture and empower confident, qualified and nationally credentialed phlebotomy professionals to become valued members of healthcare teams.
The course provides a learning environment that is a simulation of the workforce environment.
In this program you will learn the following:
Specimen set-up and processing
Medical terminology specific to the laboratory
Customer service skills, regulatory issues, venipuncture and capillary technique
The skills and theory learned during this program will help you get the career of your dreams.
Visit School Website

Address: 13300 W. 6th Ave. Lakewood, CO 80228
Oquirrh Mountain Phlebotomy School LLC

About the School
At Oquirrh Mountain Phlebotomy School LLC, you will find the perfect team of teachers and trainers to teach you all the skills and theory to start a bright new future.
The school has a clear vision to provide a focused, relevant, and personally significant quality education to its students.
The purpose of this institute is to provide the perfect combination of theoretical and practical medical programs in the area and to assist the students with everything needed.
It is open to improving its way of providing quality education every day.
Courses Offered
An amazing practical program is phlebotomy certificate training.
The program is set for 5 days and lasts for 15 hours and costs 475 USD for its national phlebotomy certification, 45 USD for the national examination fee, and a registration fee of 100 USD.
You will learn the following in this course:
Venipuncture with Vacutainers, Butterfly's
Patient rights
Order of draw
Hard blood draws
Job opportunities
This short and intensive program will quickly transform you into an amazing professional and it will help you easily get an entry-level position in this field.
Visit School Website

Address: 3333 S. Bannock St Suite B100 Englewood, CO 80110
Aims Community College

About the School
Modern, dynamic, and with one of the most fun campus conditions, Aims Community College is an amazing place to study.
The college is focused on the educational needs of each student and it helps everyone find the perfect career path.
All the programs perfectly reflect the trends and needs of the job market and they will help you secure a great job.
Courses Offered
The 2 semesters of phlebotomy training will give you some of the most modern skills and techniques in the state.
The theory portion is equivalent to 4 credits in which you will learn the following:
Venipuncture, capillary puncture, and special collection procedures
Quality control, infection control, safety procedures, and laboratory computer systems
The internship component is equivalent to 0 to 12 credits wherein you will have practical work experience supervised by experienced personnel with the guidance of the instructor.
After this short time of training, you will be ready to challenge the state certification exam and start a bright new career.
Visit School Website

Address: 5401 W. 20th St.Greeley, CO 80632
Colorado Mesa University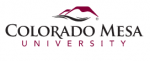 About the School
Colorado Mesa School was founded in 1925 and offers liberal arts, professional, and technical programs at the master's, bachelor's, associate and certificate levels.
This college is rated as one of the best educational institutions in Colorado and it will provide you some of the best equipment, materials, and resources.
The trainers and teachers are active or former experts in each available field and they will share their experience with each student.
Courses Offered
The phlebotomy certificate program will give you some of the best skills and blood-drawing techniques in the area.
The semester long program is offered twice a year in the Fall and Spring.
Students are taught to use care and skill to obtain blood specimens from patients for analysis in the clinical laboratory.
Once you complete the course, you are eligible for national certification and sit in for an examination through the American Society for Clinical Pathology (ASCP).
Employment opportunities include being part of the healthcare team in hospitals, clinics, physicians' offices, reference laboratories, and donor centers.
The college will also help you find the perfect job after you pass the state certification exam.
Visit School Website

Address: 1100 North Avenue Grand Junction, CO 81501-3122
---
Phlebotomy Schools by City in Colorado
See all schools in Colorado >