Pittsburgh is an amazing place to live, work, and study in Pennsylvania.
The city has a very developed and healthy economy that constantly offers excellent jobs.
The educational institutions are excellent and they offer programs suitable for everyone.
Sponsored Listings
Phlebotomists annual average salary in Pennsylvania is $35,222 - ABOVE U.S. AVERAGE!
Community College of Allegheny County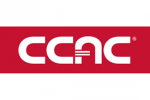 About the School
The Community College of Allegheny County is one of the largest educational institutions in the state and it offers a very wide range of programs and classes that are suitable for any student.
CCAC annually educates more than 30,000 credit students through almost 160 degree, certificate, diploma and transfer programs and offers thousands of students access to noncredit and workforce development courses.
The learning-centered institution's mission is to provide affordable access to quality education and offer a dynamic, diverse and supportive learning environment that prepares the region's residents for academic, professional and personal success in our changing global society.
CCAC's quality programs enable students to transfer credits to nearly 500 colleges and universities and support regional workforce needs with accessible instruction available day, evening, weekend and online in Allegheny County and beyond.
Courses Offered
To graduate from the phlebotomy program, you need at least 12 credits which can be acquired in just a few weeks.
This program prepares students to function as an entry-level phlebotomist in hospitals, blood drawing stations, physicians' offices, research or other health care settings.
Phlebotomists collect blood specimens for tests used in the detection, diagnosis and treatment of disease.
You will learn the following:
Apply principles of specimen collection in the overall patient care system.
Adhere to infection control and safety policies and procedures.
Monitor quality control.
Demonstrate professional conduct, communication skills and behavior in accordance with regulations, policies, laws and patient rights.
Graduates are eligible to apply for the national examination given by the American Society for Clinical Pathology.
The program will teach you all the skills and techniques needed to become a successful and respected professional.
Visit School Website

Address: 808 Ridge Avenue Pittsburgh, PA 15212
Westmoreland County Community College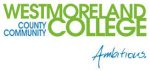 About the School
Westmoreland County Community College offers the students some of the best programs and classes in the whole area and it's dedicated ion helping each student become the ultimate professional.
The community college enrolls more than 3,000 students and offers more than 100 programs of study at eight locations.
The curriculum includes both theoretical and practical programs that are suitable for everyone and that will help everyone get a job as quickly as possible.
Courses Offered
The Westmoreland phlebotomy program offers students two options:
First, a student can prepare for a career as a phlebotomist in a hospital or non-acute healthcare setting (ex. clinic, lab, skilled nursing facility).
Second, students can prepare to function as a laboratory specimen processor or laboratory aide in a clinical laboratory setting.
The first 8 weeks of semester consist of lectures and lab.
For the second 8 weeks of semester, the student reports directly to their assigned clinical site.
Students must complete 224 hours at a clinical site during the second 8 weeks of the semester.
The phlebotomy experience starts with practice arms.
Once the skills are demonstrated, then they are perfected in the classroom with each student being both the phlebotomist and the patient.
The 224 hours of phlebotomy training will teach you everything needed to quickly pass the state certification exam and acquire an amazing job.
The college will also assist you in finding the best job for your career dreams.
Visit School Website

Address: 145 Pavilion Lane Youngwood, PA 15697
UPMC Altoona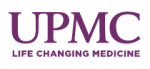 About the School
Part of the nationally-recognized UPMC health care system, UPMC Altoona is a nonprofit community health care provider with a 380-bed acute-care teaching hospital, several state-of-the-art outpatient centers, a surgery center, and a large local network of health care providers covering over 20 different specialties, with locations across six Pennsylvania counties.
UPMC Altoona offers access to the latest diagnostic procedures, evidence-based therapies, and leading-edge treatments.
It serves patients in a 20-county region and its comprehensive programs provide high-level care to patients from across the region.
Courses Offered
UPMC's phlebotomy program is an accredited, 6-week program offering clinical theoretical concepts with clinical experience.
The mission of UPMC Altoona phlebotomy program is to provide a quality program for directing students in acquiring the knowledge, understanding, skills, attitudes and values necessary to be a successful phlebotomist.
This includes 4 weeks of online didactic learning, followed by 2 weeks of clinical practice.
The online didactic learning will include the following areas of study: anatomy and physiology, medical terminology, safety and infection control, the clinical laboratory, phlebotomy techniques, quality management, and ethical and legal issues.
The 2 week clinical practice consists of inpatient and outpatient phlebotomy settings, guided by experienced phlebotomists to ensure proper technique.
It is the responsibility of the student to obtain at least 30 venipuncture and 10 capillary draws during their clinical practice.
Upon satisfactory completion of the program, students will be eligible to sit for the National Healthcareer Association Phlebotomy Technician Certification Exam.
Tuition for the UPMC Altoona Phlebotomy Program is presently 750 USD.
Visit School Website

Address: 620 Howard Ave. Altoona, PA 16601
---
Phlebotomy Schools by City in Pennsylvania
See all schools in Pennsylvania >