Philadelphia is among the largest and most developed cities in the whole country.
This city's economy and business sectors are excellent and offer amazing opportunities and jobs.
The school system is excellent and it has some of the best schools and colleges in the state.
Sponsored Listings
Phlebotomists annual average salary in Pennsylvania is $35,222 - ABOVE U.S. AVERAGE!
Montgomery County Community College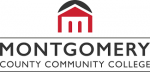 About the School
Founded in 1964, Montgomery County Community College has grown with the community to meet the lifelong learning needs of Montgomery County residents, visitors and businesses.
Known for academic excellence based on the successes of more than 90,000 alumni, it has been recognized multiple times for having the nation's top faculty and for being the most technologically advanced community college in the country.
Its comprehensive curriculum includes more than 100 associate's degree and certificate program including nearly a dozen online degree and certificate programs and several hybrid online/traditional programs.
It also offers plenty of career training and continuing education programs for learners of all ages and backgrounds.
Courses Offered
The phlebotomy program is an excellent career choice and it's one of the few in the country that has national recognition.
Montco's phlebotomy certificate of completion program teaches you how to properly draw blood for lab tests and research.
You will learn the following:
Learn the technical skills needed to competently and safely collect and handle blood specimens from a variety of patients.
Develop good interpersonal skills and learn how to work well with others.
Gain the knowledge needed to pass national certification exams.
The program also introduces you to health care professions, particularly those in clinical lab work.
After completing this course, you may take a nationally recognized certification exam.
In a matter of just a few weeks, you will have all the skills and knowledge to start an amazing career.
Visit School Website

Address: 340 DeKalb Pike, Blue Bell, PA 19422
Community College of Philadelphia

About the School
Community College of Philadelphia is an open-admission, associate-degree-granting institution which provides access to higher education for all who may benefit.
Its programs of study in the liberal arts and sciences, career technologies, and basic academic skills provide a coherent foundation for college transfer, employment and lifelong learning.
The College serves Philadelphia by preparing its students to be informed and concerned citizens, active participants in the cultural life of the city, and enabled to meet the changing needs of business, industry and the professions.
To help address broad economic, cultural and political concerns in the city and beyond, the College draws together students from a wide range of ages and backgrounds and seeks to provide the programs and support they need to achieve their goals.
Courses Offered
The phlebotomy training program costs 1,799 USD and it will help you start a new career in just a few weeks.
This course prepares learners to collect blood specimens from clients for the purpose of laboratory analysis.
Learners will become familiar with all aspects of blood collection and will review the skills needed to perform venipunctures safely.
Topics in this course include medical terminology, related anatomy and physiology, blood collection procedures, and procedures for collection of other types of specimens within the scope of practice of the phlebotomist.
After completing this program, learners will have the opportunity to take the leading national/industry-recognized certification exam essential to entry-level employment in this fast-growing field.
Visit School Website

Address: 1700 Spring Garden Street, Philadelphia, PA 19130
Bucks County Community College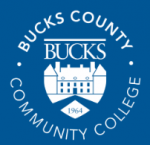 About the School
Founded in 1964, Bucks County Community College represents one of the best places to start your education in the state.
The college is famous for its experience and expertise and it trained successful generations of students that are now some of the most respected professionals in the state.
In addition, the local campus will offer you memories for a lifetime.
Courses Offered
During the phlebotomy training program, you will learn everything about drawing blood, lab procedures, preserving and transporting samples, and everything needed to easily get an entry-level position.
This 4-credit course provides skill development in the performance of blood collection using proper techniques and standard precautions.
Topics include phlebotomy equipment and procedures for collecting venipuncture and capillary specimens.
Emphasis is on patient identification, safety, pre-analytic variables, infection control and specimen handling.
Visit School Website

Address: 275 Swamp Rd Newtown, PA 18940
---
Phlebotomy Schools by City in Pennsylvania
See all schools in Pennsylvania >