Portland is among the largest and most developed cities in the state of Oregon.
The city provides some of the best economic and business opportunities in the state and amazing jobs.
The schools and colleges are great and they have programs and classes suitable for the needs of every student.
Sponsored Listings
Phlebotomists annual average salary in Oregon is $35,151 - ABOVE U.S. AVERAGE!
Portland Community College

About the School
As the largest post-secondary institution in Oregon, Portland Community College serves over 50,000 full-time and part-time students.
It offers high-quality education and opportunities for its students, which in turn contributes to the vibrancy of Portland's economic community.
The community college aims to educate a skilled workforce, prepare students to successfully transfer to four-year schools, enrich the community through lifelong learning, build a greener workforce and shrink carbon footprint, and be a sound financial steward of public dollars.
Courses Offered
The phlebotomy program is one of the most popular in the medical catalog and it takes just a few weeks to complete.
The phlebotomy technician training consists of two courses that span two terms, totaling 190 hours, that will prepare you to pass the American Society of Clinical Pathology exam and become a nationally certified phlebotomist.
Tuition fee for the program costs 2,999 USD including supplies but not including the cost of the book.
Students will be supervised by laboratory personnel for a total of 100 hours in a hospital, physician office, outpatient facility, or other site approved by the Institute for Health Professionals.
A minimum of 100 successful, supervised blood draws must be completed.
The skills and techniques acquired during this program will help you easily get the career of your dreams.
Visit School Website

Address: 705 N. Killingsworth St. Portland, OR 97217
Rogue Community College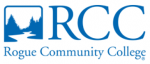 About the School
Rogue Community College is committed to providing quality learning that helps its students achieve their goals and support the vitality of its communities.
It believes that a college culture of integrity, collaboration, inclusion, stewardship, and courage are essential to the fulfillment of its college goals and its students' goals.
Rogue Community College enhances the quality of life in its communities by providing accessible, exemplary educational opportunities for student success and economic development.
The community college aims to be an inclusive and dynamic college that inspires, strengthens, and transforms.
Courses Offered
The phlebotomy career program is a great choice given that the industry is growing each year.
In just one term you can earn your phlebotomy technician certificate and be working in the medical field as a phlebotomist.
You will learn the following:
Specimen collection through venipuncture, capillary puncture and heel stick
Specimen handling and processing
Order entry into electronic medical or health records
Patient identification and registration
Treatment of medical emergencies that occur in the laboratory
Communication with patients and explanation of procedures
This program is designed as a full-time, two half-days per week commitment.
This program combines online courses with comprehensive hands-on training in RCC's phlebotomy lab and after learning how to effectively draw blood in the lab, out in a local clinic or hospital for practicum.
At the end of this short and dynamic program you will have all the skills and knowledge to pass the state certification exam and become an amazing professional.
Visit School Website

Address: 3345 Redwood Hwy. Grants Pass, OR 97527
Tillamook Bay Community College

About the School
Tillamook Bay Community College offers healthcare degrees and programs that can get you started or help you advance in the healthcare field.
It partners with local healthcare agencies to provide hands-on training that compliments the classroom study.
Students in all its healthcare programs gain clinical hands-on training in their choice of pathways including nursing, medical assisting, emergency medical services, or phlebotomy, which all focus on helping students make the best possible decisions regarding patient outcomes.
Courses Offered
Through TBCC's phlebotomy program, students learn basic laboratory skills to collect and process high quality specimens for laboratory analysis.
You will learn the following:
Perform blood collection by venipuncture and skin puncture to obtain high quality specimens for clinical laboratory analysis.
Use effective written and oral communication when interacting with patients and other healthcare workers to improve patient care.
Collect and process blood specimens in a safe manner according to laboratory protocol.
Discuss patient education and instructions related to specimen collecting for patients with diverse backgrounds, values, and behaviors.
Clinical practicum includes 100 clock hours of clinical training in a CLIA-regulated, accredited laboratory with minimum performance of 100 successful, unaided blood collections including venipunctures and skin punctures.
Classroom training and clinical practicum prepares students to take the ASCP Phlebotomy Technician certification exam.
Visit School Website

Address: 4301 Third Street Tillamook, OR 97141
---
Phlebotomy Schools by City in Oregon
See all schools in Oregon >