Tulsa is renowned for its warm atmosphere and for being a very developed city.
The city has an excellent economy and offers some of the top-paid jobs in Oklahoma.
In terms of education, the city offers excellent programs and classes suitable for everyone.
Sponsored Listings
Phlebotomists annual average salary in Oklahoma is $33,175 - ABOVE U.S. AVERAGE!
Tulsa Community College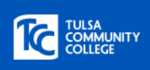 About the School
Tulsa Community College has served Tulsa and northeastern Oklahoma since 1970.
Now Oklahoma's largest, multi-campus community college, TCC serves approximately 22,000 students in college programs annually.
TCC consistently ranks among the elite of the nation's 1,309 community college associate degree producers, serves more college students in northeastern Oklahoma than any other public college or university, and reports one of the largest freshman classes in Oklahoma every year.
Creative, innovative learning environments on every campus keep pace with rising career areas.
Students can choose from associate degree and certificate options ranging from bioscience to tomorrow's technology.
Courses Offered
TCC's phlebotomy program prepares you to work as a phlebotomist professional, drawing blood from patients in a safe and sanitary manner.
The phlebotomy option is for phlebotomy trainees and professionals new to the medical laboratory technology field who need to rapidly acquire phlebotomy skills.
The program also provides a comprehensive overview of the key areas of the clinical laboratory, including specimen processing.
When you complete the program and receive a phlebotomy certificate, you may apply for the National Phlebotomy Registry examination through the American Society of Clinical Pathology.
TCC's phlebotomy certificate program is approved by the National Accrediting Agency for Clinical Laboratory Sciences.
The phlebotomy certificate courses will take a total of one semester to complete and admit a new class each fall, spring, and summer semester.
Summer classes in phlebotomy are only available online.
Visit School Website

Address: 10300 E. 81st Room 8263 Tulsa, OK 74133
Next Up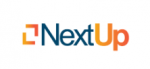 About the School
Next Up is an initiative that helps 18 to 24 year old individuals connect with effective job placement, career training, college advancement and other steps to better their lives.
The initiative can provide short-term training to get you job-ready quickly.
It teaches you the little things that have a big impact on your career.
From how to interact on the job to how to interview professionally, Next Up is here for you.
Next Up supports you even after you are placed in a job, helping you advance in your career.
Courses Offered
The 13-week phlebotomy program at Next Up will help you embark on a new, amazing career.
Classes are held during the day with Next Up's no-cost training, job placement, and career services.
You will learn the following:
How to draw blood from patients and collect a variety of other specimen samples.
How to label blood and specimen vials.
How to conduct standards tests, such as blood alcohol and blood culture tests.
How to bring specimen samples to the laboratory, either in a hospital or local lab, to further check for health issues.
You need to be at least 18 years old and pass a background check and drug screen to participate in the program.
Visit School Website

Address: 907 S. Detroit Ave., Suite 210, Tulsa, OK 74120
Phlebotomy Training Specialists

About the School
Phlebotomy Training Specialists aims to give state-of-the-art education to anyone looking for a meaningful, exciting, and empowering career path.
Throughout the course, you will get real hands-on practice.
The training school offers flexible schedules and hold classes monthly to make the course accessible to everybody and every schedule.
Having passionate and well trained instructors has led to the training school to have one of the top passing national exam rates.
Courses Offered
The course consists of 48 hours in-class training, which includes bookwork, intensive hands-on training, and practical examination.
The tuition fee for the 3-week or 6-week phlebotomy program costs 450 USD with a registration fee of 45 USD, book and supplies fee of 145 USD, a national exam fee of 115 USD, and an 85 USD deposit fee to guarantee your seat in the class.
On the last day of class, students can choose to challenge the national exam.
When passed, this exam certifies students to work anywhere in the country, except in California, Nevada, Louisiana and Washington, which have additional licensing requirements.
You need to be at least 18 years old and have a high school diploma to enroll.
Visit School Website

Address: 5801 E. 41st Street Suite 104 Tulsa, OK 74135
---
Phlebotomy Schools by City in Oklahoma
See all schools in Oklahoma >