Durham is a fun, beautiful, and developed city to live in the state of North Carolina.
The local economy and business sectors are amazing, offering some of the best jobs in the state.
The schools and colleges are excellent and you will have access to some of the best programs in each field.
Sponsored Listings
Phlebotomists annual average salary in North Carolina is $33,669 - ABOVE U.S. AVERAGE!
Durham Tech

About the School
Durham Tech is a growing institution in North Carolina, serving more than 18,000 students annually across seven campuses in Durham and Orange counties while also providing various online courses.
The College is accredited and offers more than 100 associate degrees and certificates for students seeking university transfer or immediate employment.
It has opportunities for eligible North Carolina high school students, international students, veterans, and adults looking to complete their high school educations.
Durham Tech programs include the arts, engineering, education, health technologies, information technology, public safety, and business administration.
Courses Offered
The phlebotomy program costs 317.25 USD and is a very popular choice given that it includes skills, knowledge, and techniques that will help you quickly build a new and successful career.
Through coursework and clinical experiences, you will learn how to collect blood and other specimens used for diagnostic testing.
Emphasis is on ethics, legalities, medical terminology, safety and universal precautions, health care delivery systems, patient relations, anatomy and physiology, and specimen collection.
Upon completion, you should be able to safely perform procedures necessary for venipuncture and specimen collections and are eligible to sit for the National Healthcare Association certification exam for phlebotomy.
You need to have a high school diploma or equivalency to enroll.
Visit School Website

Address: 1637 East Lawson Street Durham, NC 27703
Triple A Phlebotomy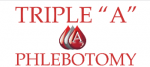 About the School
Triple A Phlebotomy has been in business for 10 years.
Its goal is to ensure your career advances with the highest level of knowledge and skill.
Its staff has over 50 years of experience.
Its mission is to teach and offer a great career choice at an affordable price.
The school dedicates its time to assure each student obtain the knowledge and confidence that's needed to be an asset in the healthcare field.
Courses Offered
Become a certified phlebotomist through Triple A Phlebotomy's short-term educational classes.
A phlebotomist is someone who is trained to collect blood sample in a clinical environment.
After collecting the blood, you will process and analyze the specimen with sophisticated laboratory equipment.
Because phlebotomists collect blood and are at risk of exposure to a variety of diseases, you will be trained in laboratory safety and must adhere to very strict policies and procedures.
You will receive professional instruction in all aspects of phlebotomy, preparing you to pass the National Exam, get certified, and start your successful new career.
Visit School Website

Address: 3209 Guess Road, Suite 106 Durham, NC 27705
Ideal Health Institute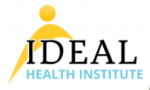 About the School
Ideal Health Institute lets you take the lead in today's fast paced world of healthcare and get the most advantages from training programs that it offers.
It defines success in healthcare as being able to identify problems that patients undergo at different stages, to imagine the different possible scenarios, and to be able to cope with the many and various situations your patients may face.
The institute helps new professionals make it to the next level and become sustainable on their own.
Courses Offered
The 16-week phlebotomy technician certification program/course at Ideal Health Institute costs 1,500 USD including tuition fee, class fee/supplies, textbooks, application fee, and CPR (optional).
Classes are scheduled on Mondays, Tuesdays, Thursdays, and Fridays from 9:00 am to 1:00 pm.
At the end of the course, you will learn the skills to enable you to function as a phlebotomist in any healthcare setting and be able to pursue a national credentialing certificate from any national phlebotomy association such as ASPT, NHA, etc.
You need to have a high school diploma or GED to enroll.
Visit School Website

Address: 1420 East Club Blvd. Durham, North Carolina 27704
---
Phlebotomy Schools by City in North Carolina
See all schools in North Carolina >