Charlotte is well-known in the state of North Carolina for its great atmosphere and vibe.
The city offers a great economy and some of the best jobs in the whole state.
The schools, colleges, and universities are excellent and they offer something suitable for everyone.
Sponsored Listings
Phlebotomists annual average salary in North Carolina is $33,669 - ABOVE U.S. AVERAGE!
South Piedmont Community College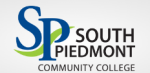 About the School
As a learning college, South Piedmont promotes and celebrates learning as the process that changes and improves lives.
The Community College is an organization in which people continually expand their ability to grow and learn.
It aims to be the premier community college of choice, offering university transfer, career and technical education, and workforce and economic development programming to prepare students to be productive citizens in the global community.
It fosters life-long learning, student success, and workforce and community development.
Courses Offered
The phlebotomy program takes 11 weeks to complete, costs 592 USD excluding registration fee and uniforms, and will prepare you for a very dynamic job within that time.
This course provides theory and clinical experiences needed for the proper collection of blood and other specimens used for diagnostic testing.
Emphasis is placed on ethics, legalities, medical terminology, safety and universal precautions, health care delivery systems, patient relations, anatomy and physiology, and specimen collection.
The course includes a clinical component for 120 hours.
You must be able to complete clinical at the time assigned in order to successfully pass this course.
Upon completion, you should be able to safely perform procedures necessary for specimen collections on patients in various health care settings and may be eligible for national certification as a phlebotomy technician through the American Medical Technologist.
You need to be at least 18 years old and have a high school diploma to enroll.
Visit School Website

Address: 4209 Old Charlotte Highway Monroe, NC 28110
Chosen Health Care Institute, INC.

About the School
At Chosen Health Care Institute, Inc. you will be supported in securing a better future in your chosen field of healthcare practice.
Because health care is a constant human need, the demand for qualified professionals never ceases.
The institute have flexible schedules for training, classes and clinical.
Its curriculum is relevant and updated with the most advanced patient care techniques.
Most of all, its training methods not only instill the skills and knowledge required of a health care practitioner but also prepare students for their future workplace.
Courses Offered
Phlebotomists are medical professionals who draw blood from patients for various lab tests and procedures.
The institute offers the opportunity to become a phlebotomist through a 160-hour, 8-week course where students will be educated on the skills to become a safe phlebotomist.
Major course objectives include the following:
Basic terminology,
Basic anatomy and physiology
Mastering proper needle techniques
Infection and safety precautions
Upon Completion of the course and clinical, you will be eligible to take the National Healthcare Association Exam either at Chosen Healthcare Institute Inc, or at the PSI testing center.
Tuition fee for the program costs 1,000 USD and the textbook costs 120 USD.
Visit School Website

Address: 8401 University Executive Park Dr., Suite 111 Charlotte, North Carolina 28262
Carolinas College of Health Sciences

About the School
Located in Charlotte, NC, Carolinas College of Health Sciences is a public non-profit college owned by Atrium Health.
The mission of Carolinas College is to transform lives by educating, engaging and empowering professionals for an evolving healthcare environment.
The College currently offers associate degrees, certificate programs and several bachelor's degrees in a variety of healthcare programs.
At Carolinas College, you can discover your true potential both in the classroom and throughout your career.
Courses Offered
The phlebotomy program is the perfect first step into healthcare.
The Carolinas College Phlebotomy program is approved by the National Accrediting Agency for Clinical Laboratory Sciences.
This program includes either 10 or 14 weeks of instruction based on start date.
Instruction is split between class/lab learning and clinical experience within Atrium Health facilities.
Upon successful completion of this program, students are eligible to take a national certifying exam.
Visit School Website

Address: 2110 Water Ridge Parkway, Charlotte, NC 28217
---
Phlebotomy Schools by City in North Carolina
See all schools in North Carolina >