Newark is an excellent place to be in New Jersey given its amazing atmosphere and beauty.
The city has an amazing economy and some of the best career and business opportunities in the state.
The schools and colleges provide excellent programs that will help you achieve all your career dreams.
Sponsored Listings
Phlebotomists annual average salary in New Jersey is $39,020 - ABOVE U.S. AVERAGE!
Samuel Morris Career Institute

About the School
Samuel Morris Career Institute serves the community in the area of healthcare and provides the expertise, training and tools necessary to start and sustain healthcare practices.
Primarily, the institute's training includes inpatient and outpatient care, diagnostic, therapeutic, laboratory, pharmacy assistance, nursing care, elderly care, and housing.
The facilities and materials and very modern and you have plenty of opportunities to have fun and relax during your studies.
Courses Offered
The phlebotomy training program is among the most popular given that it takes just a few weeks and includes very modern techniques and skills.
The 90-hour course provides phlebotomy instruction to the student with a working knowledge of collecting blood while emphasizing on patient safety, quality assurance, universal and standard precautions.
The course identifies the phlebotomist's role on the healthcare team and instructs in principles, procedures, and regulations involving legal and ethical relationships among physicians, patients, and medical assistants.
Proper methods of blood collections and processing are also part of this career training.
Upon graduation, you will be eligible to challenge the National Healthcareer Association's certification exam, "Certified Phlebotomy Technician".
At the end of this program you will be ready to take care of any patient.
Visit School Website

Address: 701 McCarter Highway, Newark New Jersey
American Institute of Medical Sciences & Education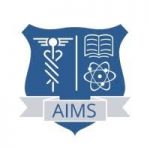 About the School
At the American Institute of Medical Sciences & Education you will be trained by some of the best medical professionals and acquire some of the most modern skills.
The institute is widely considered an excellent location for the people that want to start a medical career thanks to its extraordinary curriculum and very professional and future-oriented educational board.
Courses Offered
The phlebotomy program is one of the shortest in the catalog and you can acquire this new qualification in just a few weeks.
The 3-month phlebotomy technician certificate program prepares students to work as healthcare technicians specializing in phlebotomy and lab specimen processing.
The program is taught using a hybrid learning environment.
All hybrid courses will utilize online and in-person instruction.
Through a hands-on training approach, the instructors will train students in these areas as well as others.
Upon completion of the phlebotomy technician training program, you will be able to seek employment as phlebotomy technicians or specimen processors.
Visit School Website

Address: 4500 New Brunswick Ave Piscataway, NJ 08854
Bright Horizon Institute of Learning

About the School
If you want to start a new medical career, Bright Horizon Institute of Learning is the perfect place to go.
Bright Horizon Institute was founded in 2010 in Newark, NJ.
It is a vocational school that offers a variety of courses for students with High School Diplomas or an equivalent.
Its mission is to provide students with high-quality training programs and prepare them for a competitive job market.
Modern and with some of the most professional teachers and educators, this place offers everything needed to have a successful and useful education.
All the programs are tailored to be finished as quickly as possible without cutting from their importance and quality.
Courses Offered
An excellent career choice is the phlebotomy training which takes just a few weeks to complete.
This 4-week course requires 80 clock hours and prepares an individual for employment in the medical industry.
The phlebotomist's job description focuses on the responsibility of taking blood from patients and properly labelling samples with the patient information and lab test orders from the doctor.
You will learn the following:
Anatomy and physiology

Hemostasis

Site selection

Venipuncture

Complications associated with phlebotomy

Factors to consider before performing the procedure

Dermal punctures (Microcapillary collection)

Quality assurance and specimen handling
During this program you will learn everything about this field and prepare for an extraordinary medical career.
Visit School Website

Address: 591 Summit Ave, Suite No. 400, Jersey City, New Jersey, NJ 07306
Branford Institute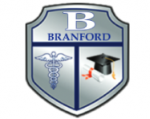 About the School
Branford Institute was founded in 2004 and is a leading vocational school in New Jersey.
All programs at Branford Institute are approved by the New Jersey Department of Education and Department of Labor.
The instructors at Branford Institute are qualified professionals in various fields.
The institute offers day, evening and weekend classes to suit your schedule.
The curriculum is very modern and dynamic and it's updated constantly to follow the national and international educational and job market trends.
The institute can also help you with financial guidance and assistance.
Courses Offered
One of the most popular medical programs at this institution is the phlebotomy program.
The program takes 6 weeks and become Combo EKG\Phlebotomy Technician by which they will be able to secure jobs in clinics, doctor's offices, hospitals, and laboratory.
The phlebotomy technician is an integral member of the laboratory team whose primary function is the collection of blood specimen from patients by venipuncture or Finger-stick procedure.
The program is designed to prepare the participants as competent certified phlebotomists with full confidence ready to start new exciting career in the medical field.
You will develop advanced technical and social skills through an organized sequence of lectures, clinical laboratory practical, and strictly apply the knowledge of universal precautions according to OSHA guidelines of quality assurance and safety in blood collections.
Also, you will be able to conduct yourself professionally, show good communication skills and ethical behavior, and promote good public relations.
Besides the fact that it takes just a few weeks to finish, this program will teach you all the skills and techniques needed to have an amazing career.
Visit School Website

Address: 333 North Broad Street, Elizabeth NJ 07208
AMG Medical Institute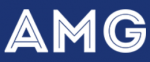 About the School
AMG medical institute's provides people regardless of race, gender, religion, color, ethnicity, age, disability, and national origin with outstanding educational opportunity and skill needed to obtain gainful employment and to maintain personal independence and dignity.
From a modern and fun campus to an amazing curriculum and program catalog, AMG is ready to help any student get a new career path.
The teachers are extremely professional and dedicated and they will help you with everything needed.
AMG Medical Institute is accredited by Middle State Association of Colleges and Schools Commissions on Elementary and Secondary Schools.
Courses Offered
The purpose of the phlebotomy technician program at AMG is to train students to acquire skills necessary for successful employment in any capacity of this discipline at all healthcare facilities.
The program's length is 300 clock hours, 180 hours spent in the classroom, and 120 hours to be completed at an internship/externship site.
You will be trained to demonstrate professional attire, attitude, and communications, properly identify patient, collect both venous and capillary blood specimens.
Upon successful completion of the course, you will be able to take the certification exam for National Certification with National Center Competency Testing.
Visit School Website

Address: 554 Bloomfield Ave Ste 3D Bloomfield, NJ 07003
---
Phlebotomy Schools by City in New Jersey
See all schools in New Jersey >