Jersey City is one of the most famous and popular places to live on the East Coast.
The local economy of the city is great and you will easily find the perfect job for your skills.
The educational facilities are excellent and they offer programs suitable for every student.
Sponsored Listings
Phlebotomists annual average salary in New Jersey is $39,020 - ABOVE U.S. AVERAGE!
Phlebotomy School of New Jersey

About the School
At the Phlebotomy School of New Jersey the instructors are very compassionate and work hard to help their students build confidence to be successful in their career as a phlebotomist.
The school thoroughly trains each student at their own pace, assuring they are comfortable, while providing a solid education on the safety, policies, and procedures involved of the art of collecting samples from patients.
Its goal is to have their students leave the facility with the tools and skills necessary to excel in the field of phlebotomy.
The programs and classes are structured to answer to the needs of all students and to offer equal chances for development and growth.
Courses Offered
The phlebotomy training program is most requested at this school and it takes just a few weeks of training to complete.
All of the phlebotomy training classes are comprehensive and emphasize a "hands-on" method – each student will draw blood in every class.
The phlebotomy course contains 7-weeks of lecture, discussion, and practical instruction in the lab and the tuition fee costs 1,875 USD.
The instructors will guide you as you learn a variety of phlebotomy techniques.
You will learn the "tricks of the trade" that will help with special patients and difficult draws.
With the help of this amazing program you will be ready to work in any medical institution.
Visit School Website

Address: 53 Woodport Road Sparta, NJ 07871
Rutgers School of Health Professions

About the School
Rutgers School of Health Professions seeks to improve people's lives in New Jersey and beyond through quality education, innovative research and scholarship, superior service, and cutting-edge clinical practice.
The tutors and educators will assist you at every step of your education and they can also guide you when choosing the best program for your career dreams.
RSHF aims to be an international leader in preparing holistic and dynamic health care professionals through education and individual care.
Graduates are prepared with the knowledge, skills and intellectual approach necessary to become progressive, innovative, and professional practitioners and leaders in the ever-changing health care landscape.
Courses Offered
With the help of the phlebotomy training program you will manage to get the skills and knowledge to easily pass the state certification exam and get a new job.
The Phlebotomy and Specimen Accessioning Certificate Program consists of three parts, which are Theoretical Lectures, Blood Collection Practice – Student Laboratory, and a Clinical Rotation at an affiliate clinical site.
The phlebotomy technician program's tuition fee costs 1,600 USD and the textbook costs approximately 112 USD.
You will learn the following:
Blood specimen collection by venipuncture and skin puncture
Anatomy and physiology of body systems with emphasis on the circulatory system
Infection control, safety, quality assurance
Specimen processing and storage including other types of specimens
Legal responsibilities of the phlebotomist
Upon successful completion of Theoretical Lecture and Blood Collection Practice – Student Laboratory, students are eligible to begin the final phase of the program, clinical rotation.
The phlebotomy clinical rotation takes place at an affiliate clinical site located in several counties including Essex, Hudson, Middlesex, Passaic, and Bergen counties.
The clinical rotation must be completed within 6 months from start of the program.
You will need to complete a minimum of 100 successful venipunctures and skin punctures.
Visit School Website

Address: 65 Bergen Street, Suite 120, Newark, NJ 07107-1709
American Institute of Medical Sciences & Education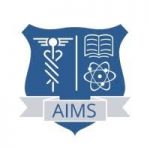 About the School
The American Institute of Medical Sciences & Education is top-ranked in the world of medical education and it provides the most modern learning facilities, classes, and labs in the whole state.
Through a focused learning environment with experienced instructors and hands-on training, its programs are designed to prepare graduates for a career in allied health.
All the programs are developed with the contribution of both medical and educational experts to guarantee you the best medical education in the area.
AIMS offers lifetime career guidance and assistance to all of our students and graduates.
Courses Offered
The phlebotomy training program is an excellent career choice given that the industry is developing each year.
The 3-month phlebotomy technician certificate program prepares students to work as healthcare technicians specializing in phlebotomy and lab specimen processing.
The program is taught using a hybrid learning environment.
All hybrid courses will utilize online and in-person instruction.
Through a hands-on training approach, the instructors will train students in these areas as well as others.
Upon completion of the phlebotomy technician training program, you will be able to seek employment as phlebotomy technicians or specimen processors.
Visit School Website

Address: 4500 New Brunswick Ave Piscataway, NJ 08854
National Career Institute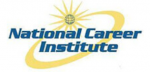 About the School
National Career Institute's programs offers national certifications and industry-approved credentials.
It prepares students to meet the challenge of the rapidly changing employment landscape by offering skills training and employment opportunities necessary to compete in today's marketplace.
It prides itself on its dynamic approach to vocational education and is committed to being the best career training provider.
Courses Offered
The phlebotomy certificate training program is one of the most popular fast-track programs given the constant demand for experts in this field.
The program provides students with the knowledge and skill set that they need to become a successful phlebotomy technician.
You will take courses on the anatomy of the human body, the physiology of the human body, concepts and procedures of blood collection, and an overview of diseases related to each anatomical system.
Moreover, you will learn about blood sampling procedures, laboratory safety, venipuncture techniques and more.
Once you have completed the phlebotomy technician program, you will be able to find work in hospitals, physician's offices, donation facilities, laboratories and any other setting where blood needs to be drawn and analyzed.
Visit School Website

Address: 134 Evergreen Place, 2nd Floor, East Orange, NJ 07018
Berkeley College

About the School
Berkeley College is a career-focused academic institution that is committed to providing affordable and stackable micro-credentials to individuals who are seeking career advancement or to transition into another career field.
It is dedicated to serving the adult learner market, as the College is increasingly investing in the development of for-credit stackable professional certificate programs, with credits from most programs having the ability to transfer into the respective Berkeley College undergraduate or graduate degree program.
Its programs are developed and taught by faculty who are industry experts with professional experience in their respective fields, who are dedicated to preparing you to take the next step in your professional career.
Courses Offered
The Berkeley College Phlebotomy Technician Training Program provides an introduction to the methods and techniques of acquiring specimens via multiple approaches.
The gathering of bodily fluids is presented and simulated throughout the course.
In addition to simulating the collection of specimens, you will explore how to direct the patient, secure the specimen, complete the lab requisition from, and submit to the testing site.
This 6-credit program is offered in a combination of online and onsite instruction.
You will explore a variety of laboratory procedures, medical terminology, anatomy and physiology, blood collection procedures, specimen collection practice, specimen processing and handling.
The Phlebotomy Technician Training program can be completed in one semester.
At the end of this program you will be ready to take on any challenge and proudly enter this amazing medical profession.
Visit School Website

Address: 536 Broad Street Newark, NJ 07102
---
Phlebotomy Schools by City in New Jersey
See all schools in New Jersey >