Reno is famous all over the state of Nevada for its amazing atmosphere and vibe.
The economy of the city is great and you will have access to some of the best jobs in the state.
The schools and educational facilities are excellent and they offer programs suitable for any student.
Sponsored Listings
Phlebotomists annual average salary in Nevada is $36,175 - ABOVE U.S. AVERAGE!
Truckee Meadows Community College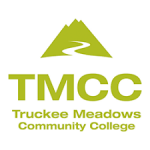 About the School
Truckee Meadows Community College is an excellent place to start a new career path thanks to the fact that it offers some of the best programs.
The Community College is located in one of the best places for a student and it's close to amazing facilities and fun activities.
The College can also offer financial assistance and guidance.
Courses Offered
TMCC offers a Skills Certificate in Phlebotomy which is designed to give students knowledge and skills necessary to perform the collection, identification, and preservation of specimens as applied to venipuncture technique, and includes 100 hours of clinical experience.
Students will learn standard precautions, local, federal, and state requirements.
Moreover, you will learn the following:
Study of blood collection methods with emphasis on patient preparation, order of draw, identification, sample collection and selected diagnostic tests performed in the clinical laboratory
Completion of the Skills Certificate in Phlebotomy will prepare you to become certified as a Phlebotomy Technician by the American Society for Clinical Pathology Certifications as a lab assistant in Nevada.
After passing this national board, you are eligible to apply for the state licensure.
The program includes the newest skills and techniques and it will also assist you in finding the best job opportunities.
Visit School Website

Address: 7000 Dandini Blvd Reno, NV 89512
Carrington College

About the School
Carrington College can prepare you for a health care career.
Its focus is to help change your life for the better through education.
At Carrington, you can receive a quality college education at any of its locations in seven western states.
You can work toward your choice of a bachelor's degree, associate degree or certificate level education.
Many of its programs are designed to provide you with "hands-on" training that uses the technologies and processes that are used in the field, allowing you to build your confidence while you "learn by doing" as quickly and thoroughly as possible.
You'll feel confident knowing that Carrington College offers a high-quality education.
Courses Offered
Carrington's Phlebotomy Technician course prepares graduates to help physicians determine a patient's underlying health conditions by drawing blood for medical testing, research, and transfusions.
You can earn a certificate of completion in as few as 3 months.
You will learn the following:
Drawing blood from patients for medical testing, research, transfusions, and blood donations
Talking with patients and donors to ease any apprehensions about having their blood drawn
Validating the identity of a patient or donor to ensure accurate labeling of the blood
Labeling collected blood for testing or processing
Recording patient information into a database
The program will help you quickly get the needed skills and techniques to get an entry-level position.
Visit School Website

Address: 5740 S Eastern Ave #140, Las Vegas, NV 89119
Medical Skills for Life Institute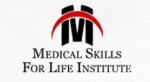 About the School
Medical Skills For Life Institute was founded in 2005.
Medical Skills for Life Institute fosters intellectual inquiry and encourages initiative and the open exchange of ideas.
It aims to open the way for all people to a higher order of vocational education for Medical Training than the common schools are willing to supply.
Its faculty not only teaches from a custom curriculum but also connects with the community and real world issues.
Students graduate with a clear sense of themselves, their world and how to contribute to society.
Courses Offered
Medical Skills for Life Institute offers a 13-week phlebotomy training program designed to provide, through didactic and practical instruction, training in venipuncture.
Didactic lectures cover the theory, anatomy and physiology, medical terminology pertaining to all the body systems.
Practical instruction provides hands-on training in venipuncture technique verified through a skills check-off system.
You will perform live draws during the program.
Laboratory tests include but are not limited to Urinalysis (Regent Strip) and Culture and Sensitivity tests.
You are also required to complete a 120 hour externship.
Visit School Website

Address: 255 West Moana Lane, Ste #210, Reno, NV 89509
---
Phlebotomy Schools by City in Nevada
See all schools in Nevada >