Reno is famous all over the state of Nevada for its amazing atmosphere and vibe.
The economy of the city is great and you will have access to some of the best jobs in the state.
The schools and educational facilities are excellent and they offer programs suitable for any student.
Sponsored Listings
Phlebotomists annual average salary in Nevada is $36,175 - ABOVE U.S. AVERAGE!
Truckee Meadows Community College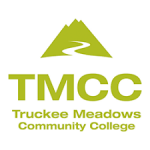 Truckee Meadows Community College is an excellent location to start a new career path thanks to the fact that it offers some of the best programs. The college is located in one of the best places for a student and it's close to amazing facilities and fun activities. The college can also offer financial assistance and guidance.
The phlebotomy program is excellent and it takes just a few weeks to finish. The program includes the newest skills and techniques and it will also assist you in finding the best job opportunities.
Visit School Website

Address: 7000 Dandini Blvd Reno, NV 89512
Western Nevada College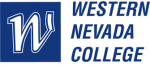 Western Nevada College is one of the best places to start a technical or theoretical program in the whole state of Nevada. The college included the best classes and programs that follow the national and international educational and industry trends to offer you the best chances to get an amazing career. In addition, there are many scholarships and financial aid programs available.
The phlebotomy training program will teach you everything needed about this field in just a few weeks. The program will help you quickly get the needed skills and techniques to get an entry-level position.
Visit School Website

Address: 2201 West College Parkway Carson City, NV 89703
---
Phlebotomy Schools by City in Nevada
See all schools in Nevada >