Las Vegas is well-known all over the country as the city that never sleeps.
The economic and business opportunities are outstanding and you will easily find a job in this city.
The colleges and schools are among the best in the state and they offer something suitable for everyone.
Sponsored Listings
Phlebotomists annual average salary in Nevada is $36,175 - ABOVE U.S. AVERAGE!
College of Southern Nevada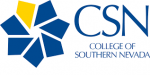 College of Southern Nevada is among the best-rated schools in the state and it offers an amazing campus experience. The college also includes multiple language programs to make sure that all the students have equal educational opportunities. The programs are designed to offer the students skills and knowledge for a lifetime.
The phlebotomy program is among the shortest and the educators teaching this program are experts in this field. In a few short weeks of training, you will be ready to embrace a new and successful career.
Visit School Website

Address: 6375 W. Charleston Blvd. Las Vegas, NV 89146
---
Phlebotomy Schools by City in Nevada
See all schools in Nevada >