Omaha is recognized as one of the most developed and friendly cities in the state of Nebraska.
The city and surrounding area have a great economy that constantly provides excellent jobs.
The schools and colleges in this city are excellent and they have something to offer to anybody.
Sponsored Listings
Phlebotomists annual average salary in Nebraska is $32,363 - ABOVE U.S. AVERAGE!
Nebraska Methodist College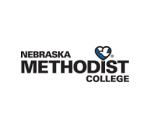 About the School
Nebraska Methodist College is widely considered one of the ultimate places to start your education in the state of Nebraska.
The local campus provides some of the best labs, classes, practice areas and leisure activities.
The programs are very modern and future-oriented and they will help you achieve all your development and career dreams in the shortest time possible.
Courses Offered
The phlebotomy training program takes just 9 weeks to complete and the tuition cost is 900 USD.
Its phlebotomy program faculty are highly experienced and credentialed in their own fields, giving you constant real-world insight you can use.
The classes and labs perfectly simulate the real-life situations and they will also help you develop the needed skills for the certification exam.
This program has both theoretical and practical classes that will fully prepare you for an amazing career.
Visit School Website

Address: 720 N. 87th Street, Omaha, NE 68114 (402) 354-7000
Metropolitan Community College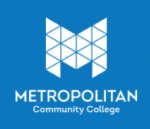 About the School
Metropolitan Community College's mission is to deliver relevant, student-centered education to a diverse community of learners.
MCC provides students with holistic support and opportunities to contribute to MCC's mission.
Its focus is on internal operations and infrastructure to support the success of students, faculty, and staff.
It plans for future stability and growth to ensure the institution fulfills its mission to the students and the community.
Courses Offered
The 90-hour phlebotomy program prepares participants to collect blood specimens from clients for the purpose of laboratory analysis.
Topics include all aspects related to blood collection, including comprehensive skills to perform venipunctures completely and safely.
Classroom and lab work include terminology, anatomy and physiology, blood collection procedures, specimen hands-on practice, and training in skills and techniques to perform puncture methods.
This program meets the necessary requirements to take the National Healthcare Association Certified Phlebotomy Technician certification exam.
Tuition fee for the program costs 2,083 USD including textbooks and lab supplies while examination fee costs 117 USD.
Visit School Website

Address: 5300 N. 30th St., Omaha, NE 68111
Clarkson College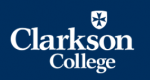 About the School
Clarkson College offers a remarkable range of undergraduate, graduate and professional programs designed to prepare individuals for both entry-level and highly advanced roles in various health care disciplines.
It seeks to prepare students to professionally provide high quality, ethical and compassionate health care services.
The College continually innovates in education and scholarship to ensure that it meet the needs of students and the ever-changing field of health care.
Courses Offered
The Phlebotomy Technician program has two simple goals: adapt to your everyday life and help you succeed.
You will learn the following:
Healthcare and cardiovascular foundations
Venipuncture insertion and removal techniques
Capillary puncture method
Processing, labeling, and transporting samples
A 40-hour externship is included with your phlebotomy technician program to get hands-on practice, gain valuable knowledge, and apply your training through exposure in the healthcare field.
When you become eligible, Clarkson College's team will coordinate to secure all required documentation and work to connect you with one of our participating partner sites.
Visit School Website

Address: 101 S. 42 Street Omaha, NE 68131
---
Phlebotomy Schools by City in Nebraska
See all schools in Nebraska >