Lincoln is a beautiful, developed, and dynamic place to be in the state of Nebraska.
The economy and business sector in this city are very developed and you will easily find the perfect job for you.
The educational institutions are high-quality and they offer both theoretical and practical programs.
Sponsored Listings
Phlebotomists annual average salary in Nebraska is $32,363 - ABOVE U.S. AVERAGE!
National Phlebotomy Solutions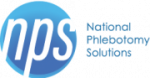 Looking to start a new career as a phlebotomy expert? Search no more because National Phlebotomy Solutions is the perfect place for you. The institution is well-known all over the state for its amazing programs and classes that will quickly turn you from a medical enthusiast into a respected and highly-paid professional.
The phlebotomy program aims to train new professionals in this amazing field. The classes and labs perfectly simulate the real-life situations and they will also help you develop the needed skills for the certification exam.
Visit School Website

Address: 1717 Pennsylvania Avenue Suite 1025 Washington D.C. 20006
Southeast Community College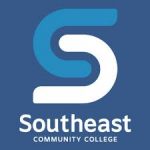 Southeast Community College is a fun, professional, and friendly place to start a brand new career. The diversity of program and career upgrade classes will help anyone get on the path to success. The college can assist you choose the best program from the catalog and it can also assist you with financial planning and in certain cases, with scholarships.
The phlebotomy training program can be finished in around 1 semester and the tuition cost is around 300 USD. The skills and theory acquired in your short period of study will help you quickly get the career of your dreams.
Visit School Website

Address: 8800 O St. Lincoln, NE 68520 402-471-3333
Bryan College of Health Sciences

Bryan College of Health Sciences is among the top-rated educational facilities in this state. The college has a wide range of programs and classes that are suitable for both medical professionals and medical enthusiasts. The educational board is very dedicated into helping each student find the perfect career program and become and proud professional.
The phlebotomy program is an excellent choice if you quickly want to enter the medical field and the tuition fee is just 250 USD. During this program you will learn all the skills and theory to pass the certification exam and get an entry-level position.
Visit School Website

Address: 1535 S. 52nd St. Lincoln, NE 68506
---
Phlebotomy Schools by City in Nebraska
See all schools in Nebraska >