Lincoln is a beautiful, developed, and dynamic place to be in the state of Nebraska.
The economy and business sectors in this city are very developed and you will easily find the perfect job for you.
The educational institutions are high-quality and they offer both theoretical and practical programs.
Sponsored Listings
Phlebotomists annual average salary in Nebraska is $32,363 - ABOVE U.S. AVERAGE!
Nebraska Methodist College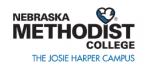 About the School
Nebraska Methodist College, located in Omaha, Nebraska, is an accredited, private, not-for-profit nursing and healthcare college.
With an enrollment of over 1,100 students, NMC is small enough to truly care about each student and large enough to provide outstanding undergraduate, graduate and certificate programs in nursing and allied health.
NMC students experience a holistic culture of caring while mastering the art and science of healthcare.
The institution is well-known all over the state for its amazing programs and classes that will quickly turn you from a medical enthusiast into a respected and highly-paid professional.
Courses Offered
The phlebotomy program aims to train new professionals in this amazing field.
Tuition fee for the phlebotomy program at NMC costs 900 USD and you need to be a high school graduate to enroll.
Its phlebotomy program faculty are highly experienced and credentialed in their own fields, giving you constant real-world insight you can use.
The classes and labs perfectly simulate the real-life situations and they will also help you develop the needed skills for the certification exam.
Visit School Website

Address: 720 N. 87th Street, Omaha, NE 68114
Southeast Community College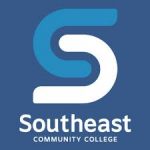 About the School
Southeast Community College is a fun, professional, and friendly place to start a brand new career.
The diversity of program and career upgrade classes will help anyone get on the path to success.
The college can assist you choose the best program from the catalog and it can also assist you with financial planning and in certain cases, with scholarships.
Courses Offered
The phlebotomy training program can be finished in around 1 semester.
During the spring and fall semester there will be a course that runs the first 8 weeks of the semester and a course that runs the last 8 weeks of the semester.
The procedures in phlebotomy class is offered in the hybrid setting.
In the hybrid course, you are responsible for learning the theory based material through the resources provided via the college's learning management system.
You are still required to come to campus one day per week for hands-on instruction of obtaining blood samples.
You will practice drawing blood on your classmates and they will practice on you.
The skills and theory acquired in your short period of study will help you quickly get the career of your dreams.
Visit School Website

Address: 8800 O St. Lincoln, NE 68520 402-471-3333
Bryan College of Health Sciences

About the School
Bryan College of Health Sciences is among the top-rated educational facilities in this state.
The college has a wide range of programs and classes that are suitable for both medical professionals and medical enthusiasts.
The educational board is very dedicated into helping each student find the perfect career program and become and proud professional.
Courses Offered
The phlebotomy program is an excellent choice if you quickly want to enter the medical field and the tuition fee is just 250 USD.
BCHS offers an affordable, concise 8 week course to teach you how to become a phlebotomist.
You will learn the following:
Phlebotomy
Laboratory safety
Basic anatomy and physiology
Types of laboratory specimens
Specimen handling
Special collection procedures
Practical instruction includes venipuncture and capillary blood collection.
The curriculum is designed to provide the information and abilities required by the American Society of Clinical Pathology for certification as a Certified Phlebotomy Technician.
During this program you will learn all the skills and theory to pass the certification exam and get an entry-level position.
Visit School Website

Address: 1535 S. 52nd St. Lincoln, NE 68506
---
Phlebotomy Schools by City in Nebraska
See all schools in Nebraska >