Grand Rapids is a fun, developed, and very dynamic place to be in Michigan.
The city offers excellent business and economic opportunities and some of the top jobs in the state.
The educational facilities are amazing and they offer something suitable for anyone.
Sponsored Listings
Phlebotomists annual average salary in Michigan is $35,321 - ABOVE U.S. AVERAGE!
Blue Heron Academy of Healing Arts & Sciences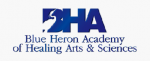 About the School
Blue Heron Academy of Healing Arts & Sciences has achieved national recognition for the quality of its Medical Massage and Medical Manual Therapy training programs.
The Academy was the first vocational school in Michigan to receive approval and licensure for a Personal Training vocational certification program.
It was the first school in Michigan to receive approval to provide training and certification in Acupuncture, and the first school in Michigan to offer vocational training in Holistic Health Care.
Courses Offered
The phlebotomy technician certificate program is an excellent choice for your career and it takes a short time to finish.
This career training program combines both lecture and practical, hands-on training in phlebotomy.
You will be taught basic anatomy and physiology, medical terminology, infection control, and lab safety.
You will also learn venipuncture procedures as well as proper order of draw and post puncture care.
Upon completion of the program, you will receive the Phlebotomy Technician certification.
Visit School Website

Address: 040 Raybrook, SE Grand Rapids, Michigan 49546
Heart to Heart Healthcare Training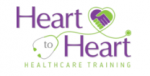 About the School
Heart to Heart Healthcare Training believes in providing an experience that is unlike any other.
The training school understands that the healthcare field can be an intimidating field to jump into, and it wants to help make you feel as comfortable as possible.
It does this by offering pre-exam reviews, assisting with writing resumes and working with local nursing homes and hospitals to help with job placement.
Its standard of care for its instructors and for its students is that it treats each patient like a loved one.
Courses Offered
The phlebotomy training program offers extraordinary career opportunities and takes just a few weeks to finish.
The phlebotomy class consists of a blended learning experience of both online and in- class.
All lectures will take place through its online classroom, while all of your lab experience (blood-
draws) will take place in the classroom setting during specific dates/times.
You will attend lab two days a week for 8 weeks, while simultaneously completing the online lecture portion of the class.
You will learn the following:
Anatomy and physiology
Safety
Medical terminology
Communication
Infection control
Phlebotomy basics and equipment
Specimen collections and handling
The total cost of the Phlebotomy class is $1,075 including all laboratory supplies.
Students who successfully pass the class with be eligible to sit for the national exam.
The fee for the national exam is $114.50.
Visit School Website

Address: 317 Ecorse Rd #5, Superior Charter Twp, MI 48198
Kirtland Community College
About the School
Dynamic, modern, and with some of the best campus facilities, Kirtland Community College is the ultimate place in Michigan to start a new career.
It brings together people from all walks of life who share a common goal, which is making a better life for themselves without taking on more debt than necessary
The community college provides programs suitable for any career dream and it also offers guidance and assistance in choosing the best program for you.
In addition, the university can also assist you with job placement.
Courses Offered
The phlebotomy training program is a great choice if you want to start a medical career and it has very few enrollment requirements.
KCC's Phlebotomy Technician Course takes 15 or 16 weeks.
The program is offered in the fall and winter, but not in the summer.
The program is a 'hybrid course' because it's a mix of learning online, on-site training (or laboratories), and clinicals.
You will be required to be on campus for four days and to participate in clinicals for three weeks, which fulfills your practicum requirement.
KCC highly recommends that you also sit for the American Medical Technologists Certification Exam after you get your certificate, although it's optional.
Visit School Website

Address: 4800 W 4 Mile Road Grayling, MI 49738
---
Phlebotomy Schools by City in Michigan
See all schools in Michigan >