Grand Rapids is a fun, developed, and very dynamic place to be in Michigan.
The city offers excellent business and economic opportunities and some of the top jobs in the state.
The educational facilities are amazing and they offer something suitable for anyone.
Sponsored Listings
Phlebotomists annual average salary in Michigan is $35,321 - ABOVE U.S. AVERAGE!
Baker College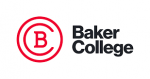 Baker College is renowned for having some of the best programs in the state and a very future-oriented curriculum. The materials, facilities, and course structure are revised every single year to make sure that you are learning the newest knowledge and skills. In addition, the college offers special scholarships and financial guidance when needed.
The phlebotomy technician certificate program is an excellent choice for your career and it takes a short time to finish. The certificate is recognized all over the country and it will open amazing career opportunities.
Visit School Website

Address: 1903 Marquette Ave Muskegon, MI 49442
Lansing Community College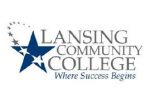 Lansing Comunity College is widely considered the place where success begins thanks to its amazing learning facilities and practice areas. In addition, the college offers a very modern and contemporary educational board that constantly improves the curriculum and all the study materials to provide you with the ultimate career opportunities.
A very short and interesting career option is the phlebotomy technician program. This practical program will give you the knowledge and skills to take care of any patient and get entry-level positions in the medical field.
Visit School Website

Address: 419 N Capitol Ave Lansing, MI 48901
Ferris State University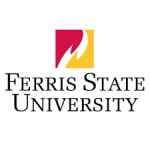 Dynamic, modern, and with some of the best campus facilities, Ferris State University is the ultimate place n Michigan to start a new career. The university provides programs suitable for any career dream and it also offers guidance and assistance in choosing the best program for you. In addition, the university can also assist you with job placement.
The phlebotomy training program is a great choice if you want to start a medical career and it has very few enrollment requirements. In addition, all the skills labs and lectures can be finished in just a few weeks.
Visit School Website

Address: 1201 S State St Big Rapids, MI 49307
---
Phlebotomy Schools by City in Michigan
See all schools in Michigan >