Ann Arbor is a fun, dynamic, and beautiful city located in the heart of Michigan.
The city offers an extraordinary economy and you will find some of the best job opportunities in the whole state.
In terms of education, the city has some of the most modern and high-quality programs suitable for everyone.
Sponsored Listings
Phlebotomists annual average salary in Michigan is $35,321 - ABOVE U.S. AVERAGE!
Phlebotomy Career Training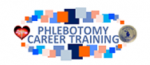 About the School
Excellent in terms of educational facilities and materials, Phlebotomy Career Training offers everything needed to start an excellent career.
PCT has been educating students and professionals throughout the U.S. with online and in-person programs for over 14 years.
It is an accredited organization that offers nationally-recognized certification programs.
Its goal is to provide the highest standard of education to all of its students, while stressing the importance of having compassion and kindness for others.
The training school offers very dynamic and professional teachers that will help you achieve all your educational goals.
In terms of facilities, this college is famous for having the best practice areas and labs in the whole state.
Courses Offered
The phlebotomy certificate program is specifically tailored for those who want a dynamic medical career.
The phlebotomy class consists of both in-person hands-on instruction and an online curriculum.
You will learn the following:
Principles of proper phlebotomy technique
Specimen processing
Point of care testing
Compassionate patient care
Maintenance and use of equipment,
Record keeping and documentation
Basic principles of anatomy and physiology and disease process
Therapeutic communication
Hazardous materials management
Patient assessment
You will need to pass a Phlebotomy Technician Final Exam after completing the course in addition to their 15 to 30 supervised blood draws to receive your certification.
Phlebotomy Career Training has partnered with the NAPTP and provides all Phlebotomy students with one complimentary voucher to take NAPTP's Online National Phlebotomy Technician Certification Exam.
The course registration fee costs 675 USD.
In a few weeks of training you will be ready to embrace a unique and high-paid medical career.
Visit School Website

Address: 28050 Ford Rd, Ste C Garden City, MI 48135
Jackson College

About the School
Jackson College is one of the largest learning facilities in the area.
The college has some of the most modern facilities in the area and it is renowned for its great teachers and trainers.
The campus is very comfortable and the dorms are very cozy.
The school also offers financial aid for the students in need and the chance to start a brand new career in a short time.
Courses Offered
The phlebotomy training program is consider one of the top medical choices given that the industry grows each year.
You will learn to draw blood for tests, transfusions, research and blood donations and provide a vital link in today's health care field.
Once you complete this course, you are eligible to sit for the Certified Phlebotomy Technician  exam through the National Healthcare Association.
The program can be done full-time or part-time and it takes just a few weeks to complete.
Visit School Website

Address: 2111 Emmons Rd Jackson, MI 49201
Monroe County Community College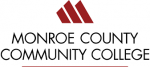 About the School
Monroe County Community College is widely renowned for being one of the top-rated educational facilities in the state of Michigan.
This fame comes from the fact that the college constantly invests in new and better materials, facilities, and resources that boost the skills and knowledge of the students.
In addition, financial aid can be granted in specific situations.
Courses Offered
An excellent career option is the phlebotomy certificate program.
The MCCC Phlebotomy Technician Program prepares students to become competent entry-level phlebotomy technicians through a comprehensive, two-semester educational program that fosters learning opportunities in the classroom, laboratory, and clinical environments.
The program includes an emphasis on effective communication, critical thinking, safety, and ethical and legal practices.
You will be prepared with the knowledge and skills necessary to obtain and accurately process laboratory specimens, pursue discipline-specific national certification, and work in medical facilities and research environments with a diverse population.
The tuition costs are 2,035.75 USD for Monroe County residents; 3,616.75 USD for out-of-county residents; and 4,029.00 USD for out-of-state residents, excluding miscellaneous fees.
This short and intensive program includes theory, techniques, skills, and everything else needed to become a respected professional.
Visit School Website

Address: 1555 South Raisinville Road Monroe, MI 48161
Medright, Inc.

About the School
In 1996 Medright, Inc. was the first school to develop curriculums for the entry level positions in healthcare.
In 1999 Medright, Inc. became the first school in Michigan to have a Phlebotomy program approved by the National Accrediting Agency for Clinical Laboratory Sciences.
Thousands of students have either advanced in their positions or started new careers as a result of attending its programs.
The programs are all student-focused and they will prepare you for an outstanding future career.
Courses Offered
The practical programs are excellent and the phlebotomy certificate training stands out thanks to its amazing career opportunities.
Medright's comprehensive Phlebotomy Program teaches students anatomy & physiology, infection control, blood collection equipment and procedures and so much more.
Its talented and experienced staff assists the students throughout the program, providing the encouragement and direction each student needs to learn how to draw blood using a variety of equipment, from multiple locations on the patients.
You will learn the importance of performing aseptic procedures, the specific vacutainers in which the blood is collected in and the testing being done on the blood samples.
Furthermore, you will learn non-blood specimen testing and processing such as how to prepare blood smears, aliquot specimens, perform bleeding time test, prepare urine samples operate a centrifuge and much more.
Upon successful completion of the didactic component, you will attend a clinical rotation where you will have the opportunity to use the skills taught in the program.
The phlebotomy program will prepare you for the International certification exam given by the American Society for Clinical Pathology.
The few weeks of training and lectures will fully prepare you for entry-level positions.
Visit School Website

Address: 850 Stephenson Hwy # 510, Troy, MI 48083
MID Michigan College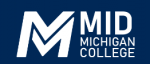 About the School
If you are looking for a dynamic and high-quality place to start a new career, MID Michigan College offers everything you may desire.
Mid Michigan College, with campuses in Harrison and Mt. Pleasant, has been serving its community since 1965.
With state-of the-art facilities, experienced faculty, and knowledgeable counselors, it is dedicated to helping students get the most out of every class.
It offers nearly 50 degrees and credentials.
Small classes and highly qualified instructors provide an excellent foundation for a career or continued study.
Because financial aid and academic support are readily available, the college can make a degree both affordable and attainable.
Courses Offered
The phlebotomy technician certificate program is one of the most popular short programs and it takes just a few weeks to finish.
The phlebotomy program costs just $1,575 for a 9-week course.
Its program is one of only three NAACLS approved Phlebotomy programs in the state, which guarantees you the highest quality training.
Through 73 classroom hours of lecture and simulated lab activities, you will gain an
understanding of the theory of laboratory procedures as well as a command of the skills necessary to perform accurately and efficiently as a phlebotomist in a business/hospital setting.
Course requirements include the successful completion of a three-week practicum in phlebotomy at a clinical site approved by the instructor and the Clinical coordinator of the  program.
The program will qualify you to seek nationally recognized certification through the American Society for Clinical Pathology if desired.
The program is delivered by respected professionals and includes everything needed for an amazing career.
Visit School Website

Address: 1375 S. Clare Ave., Harrison, MI 48625
Heart to Heart Healthcare Training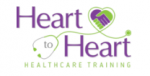 About the School
Heart to Heart Healthcare Training believes in providing an experience that is unlike any other.
The training school understands that the healthcare field can be an intimidating field to jump into, and it wants to help make you feel as comfortable as possible.
It does this by offering pre-exam reviews, assisting with writing resumes and working with local nursing homes and hospitals to help with job placement.
Its standard of care for its instructors and for its students is that it treats each patient like a loved one.
Courses Offered
The phlebotomy training program offers extraordinary career opportunities and takes just a few weeks to finish.
The phlebotomy class consists of a blended learning experience of both online and in- class.
All lectures will take place through its online classroom, while all of your lab experience (blood-
draws) will take place in the classroom setting during specific dates/times.
You will attend lab two days a week for 8 weeks, while simultaneously completing the online lecture portion of the class.
You will learn the following:
Anatomy and physiology
Safety
Medical terminology
Communication
Infection control
Phlebotomy basics and equipment
Specimen collections and handling
The total cost of the Phlebotomy class is $1,075 including all laboratory supplies.
Students who successfully pass the class with be eligible to sit for the national exam.
The fee for the national exam is $114.50.
Visit School Website

Address: 317 Ecorse Rd #5, Superior Charter Twp, MI 48198
---
Phlebotomy Schools by City in Michigan
See all schools in Michigan >