Worcester is considered one of the most vibrant and dynamic places to be in Massachusetts.
The economy and business sector of this city are amazing and they constantly offer new jobs.
The educational system is great and you will quickly be able to start a new career path.
Sponsored Listings
Phlebotomists annual average salary in Massachusetts is $38,398 - ABOVE U.S. AVERAGE!
The Fieldstone School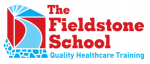 About the School
The Fieldstone School is dedicated to providing quality healthcare education for everyone.
Its mission is to to provide quality education and employment opportunities in the healthcare industry for adults.
The school aims to provide a comfortable, well-equipped environment in which people enjoy learning.
Also, it aims to prepare students entering the healthcare field as a Nurse Aide, Home Health Aide, Phlebotomy Technician or ECG Technician and to prepare them for state examinations.
It focuses on the importance of preserving patient/resident respect, dignity and the right to quality care, treatment and services.
Courses Offered
The phlebotomy program is a great choice if you are planning to start a medical career in a very short time.
Classes are scheduled on Mondays and Saturdays at 6:00 pm to 10 pm and 9:00 am to 5:00 pm, respectively.
The program costs 2,000 USD in which 1,200 USD is due upon registration or before the first day of class.
A fee of $200 will be charged for phlebotomy internships.
You will successfully perform a minimum of 30 venipunctures and 10 capillary sticks on live individuals in the school.
You need to have a high school diploma or its equivalent to enroll.
The Fieldstone School is a center for the NHA national exam.
You will obtain the National Healthcareer Association Certification for Phlebotomy upon passing the exams.
The program takes just a few weeks to finish and it will offer you the full skill pack to succeed in any medical facility.
Visit School Website

Address: 90 Madison St., Suite 200 Worcester, MA 01608
Berkshire Community College

About the School
Founded in 1960, Berkshire Community College was the first community college established by the Commonwealth of Massachusetts
Berkshire Community College provides equitable, accessible and transformative learning opportunities focused on the current and evolving needs of our diverse community.
The community college is committed to providing an exceptional education and a wide range of opportunities that meet the diverse needs of our community through college transfer, workforce and career pathways, partnerships and lifelong learning.
Courses Offered
The medical programs are excellent and a great choice that will bring you many professional satisfactions is the phlebotomy program.
This program provides hybrid (classroom and online) instruction.
Classes are scheduled on Tuesdays and Thursdays at 6 pm to 9 pm and on Mondays, Wednesdays, and Fridays at 5:30 pm to 6:30 pm.
During the course real life scenarios are discussed and you will be provided the tools needed for your success in the field.
You will be able to start a brand new medical career in just a few weeks of training.
Visit School Website

Address: 1350 West St Pittsfield, MA 01201
Coastal Career Academy

About the School
Located in one of the best areas in the state, Coastal Career Academy offers excellent student facilities and amazing teachers.
The academy is licensed by the Division of Occupational Licensure since 1999 as a private occupational school in accordance with the provisions of Massachusetts' general laws.
Its nurse aide program is approved by the State Department of Public Health.
Courses Offered
The phlebotomy training program is excellent in terms of labs and classes and it will quickly teach you how to manage any patient of phlebotomy position.
The tuition costs of the program is 1,800 USD with a non-refundable deposit fee of 50 USD to begin the enrollment process.
Lectures include the following:
Laboratory terminology
Anatomy and physiology
Blood collection procedures
Specimen processing
Communication skills
Legal/ethical issues and professionalism
Also, You will have hands-on laboratory practice sessions as well as clinical training.
The training takes just 8 weeks to finish and includes all the knowledge to succeed in this field.
Visit School Website

Address: 187 Plymouth Ave. Bldg. 8a Fall River, MA 02721
Massasoit Community College

About the School
Massasoit Community College is a dynamic, diverse learning community that supports all students in their education, leading to a career, transfer to four-year institutions, and the pursuit of lifelong learning.
It is committed to engaging students as active learners by providing a range of curricular and extra-curricular opportunities to explore, develop, and achieve educational and personal goals.
Its faculty and staff are committed to student success and strive to offer accessible and innovative programs with comprehensive support services to prepare students for membership in a global society.
Courses Offered
The phlebotomy program is a great career option given that this industry is developing each year.
Massasoit's Phlebotomy Certificate curriculum is a one-semester, selective admissions program designed to prepare students for entry-level positions in phlebotomy and laboratory support services.
You will learn a combination of theory and laboratory practice, including instruction in venipuncture, skin puncture, special blood collections, specimen handling, waived laboratory testing, EKG and all regulations governing safety and infection control practices.
You will perform a minimum of 175 venipunctures by vacutainer according to CLSI guidelines.
Upon successful completion, you are eligible to sit for the Phlebotomy Technician Examination offered by the American Society of Clinical Pathology.
In just a few weeks of training you will be ready to challenge the state exam and take care of any patient.
Visit School Website

Address: 1 Massasoit Blvd. Brockton, MA 02302
North Shore Community College

About the School
North Shore Community College is a diverse, caring, inclusive community that inspires its students to become engaged citizens and to achieve their personal, academic, and career goals through accessible, affordable, rigorous educational opportunities that are aligned with its region's workforce needs and will prepare them for life in a changing world.
An NSCC education leads to consistently excellent and equitable life outcomes for students that in turn improve community outcomes.
The community college creates responsive partnerships and collaborations to make a positive difference for residents.
Courses Offered
The phlebotomy training offers great career opportunities and it will help you start a new career in a matter of weeks.
Classroom and lab work include the following:
Medical terminology
Anatomy and physiology
Blood collection procedures
Specimen hands-on practice
Training in skills and techniques to perform puncture methods and procedures for collections of other types of specimens
This program also includes an optional 40-hour clinical externship.
The phlebotomy program is intended upon completion to prepare you for the National Health Career Association Certified Phlebotomy Technician exam, and the National Workforce Career Association Certified Phlebotomy Technician exam.
The tuition cost of the 90-hour program is 1,899 USD.
Visit School Website

Address: 1 Ferncroft Road, Danvers, MA 01923
Quincy College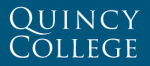 About the School
Quincy College is an extraordinary educational option given that it gathered the best programs, classes, and training sessions that are suitable for the needs of all the students.
It offers open-access and selective programs focusing on academic achievement and excellence, fostering diversity, providing economic opportunity, promoting community involvement, and supporting lifelong learning.
Also, it fosters valuable learning relationships that inspire students to realize their educational and professional futures.
The dorm and campus facilities are extraordinary and they will offer you the best student memories and the best places to train your skills and make friends for a lifetime.
Courses Offered
The phlebotomy training will give you excellent career and job opportunities in just a few weeks.
The Quincy College Phlebotomy Certificate Program is designed to train students to perform both routine and challenging venipunctures and capillary skin punctures on adults.
You will study medical terminology, human anatomy, and interpersonal communication skills in addition to the collection, processing, and distribution of lab specimens.
There is an emphasis on safety standards, legal and ethical behaviors, and quality control related to patient/client care.
Once you complete their certificate program, you will be well prepared for an entry level position in health care, while building a strong foundation for further academic study.
The skills, theory, and techniques will help you develop and extraordinary career that will help you build a great future.
Visit School Website

Address: 1250 Hancock Street Quincy, MA. 02169
---
Phlebotomy Schools by City in Massachusetts
See all schools in Massachusetts >